Actress Ming-Na Wen is officially a Hollywood star!
Ming-Na Wen, who might be better known to some as voicing Mulan in the Disney animated classic, has returned to another "Disney" franchise: "Star Wars."
Wen first appeared in season 2 of "The Mandalorian" as the mercenary Fennec Shand and has since gone on to star in the new Disney+ live-action series, "The Book of Boba Fett" alongside Temeura Morrison, who played the legendary bounty hunter.
After seeing a giant billboard featuring Boba Fett and her character, Wen couldn't help but share several shots of it on Instagram – including a video! – to celebrate her success in the industry!
Ming-Na Wen Celebrates Her Success In 'The Book Of Boba Fett'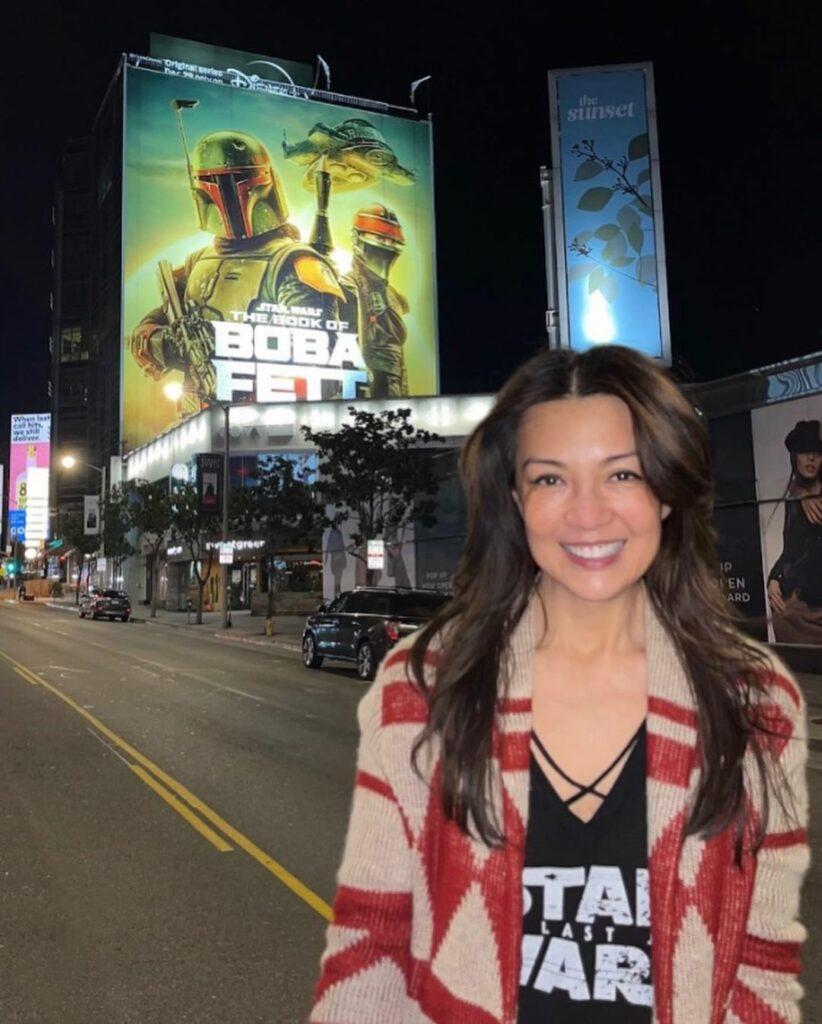 In a post on Friday, Wen couldn't hold back her excitement after she saw a billboard featuring her character alongside Boba Fett. Fans couldn't help but notice that she is also wearing a black shirt promoting "Star Wars: The Last Jedi" at the time the photo was taken.
"When you know you've made it in Hollywood…." Wen captioned the snap.
"On our way home from #thebookofbobafett press junket Wednesday night, Eric saw this massive poster of #bobafett & #fennecshand," she explained.
"Of course, we had to pull over!!!!" she continued. "This does not happen in an actor's career often, if EVER!! To have such a big a– poster on Sunset Blvd means you've made it, baby!"
"What a perfect ending to a day all about @thebookofbobafett," she added.
"This is such a momentous event in my life," she continued. "To be Chinese-American, an #AAPI actress, someone with a very Chinese name, who grew up being made fun of for being different, someone who always felt alone or a foreigner in her country, to be a woman who have had to deal with sexual harassment or treated like a second-class citizen…"
"…all the struggles, all the obstacles…every painful experience of rejection, lack of roles available, dodging s—–y men with power, I never gave up my dream," she wrote.
Throughout The Trials, Wen Never Gave Up On Her Dream!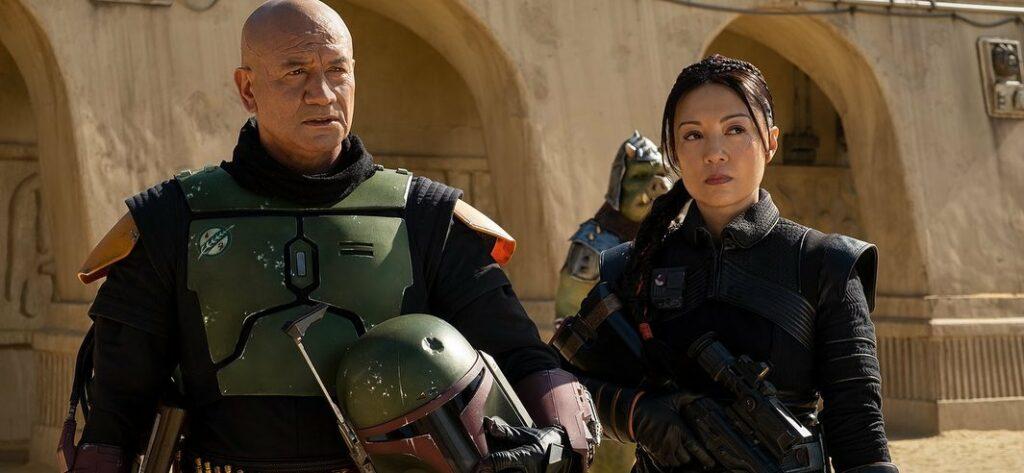 "I never gave up hope of achieving my goals to be an actress," she added. "I never allowed the bad experiences take me down. I fought back, worked harder, surrounded myself with loving good people, became stronger and came out smiling and triumphant!"
"I never thought I would become super famous," she added. "I only hoped that I could make a living as an actress."
"So THIS POSTER…Somehow, an image of me in a project that's my childhood dream, blown up to fit the side of a building on Sunset Blvd means I beat the odds!" she shared.
"Mommy, your little girl has made it in Hollywood!" Wen joked alongside a string of celebratory emojis.
"It feels amazing!" she gushed. "I am celebrating this with everyone who have helped me to get here. This includes my fans, my beautiful Mingalings!"
"ANYTHING is possible! Go for it!! Kick some a–!!" she concluded. "Happy #FennecFriday!"
Although Wen's character wasn't supposed to last more than one episode, her character was such a hit with fans that they brought her back to life!
From One Episode To Starring In A New 'Star Wars' Series!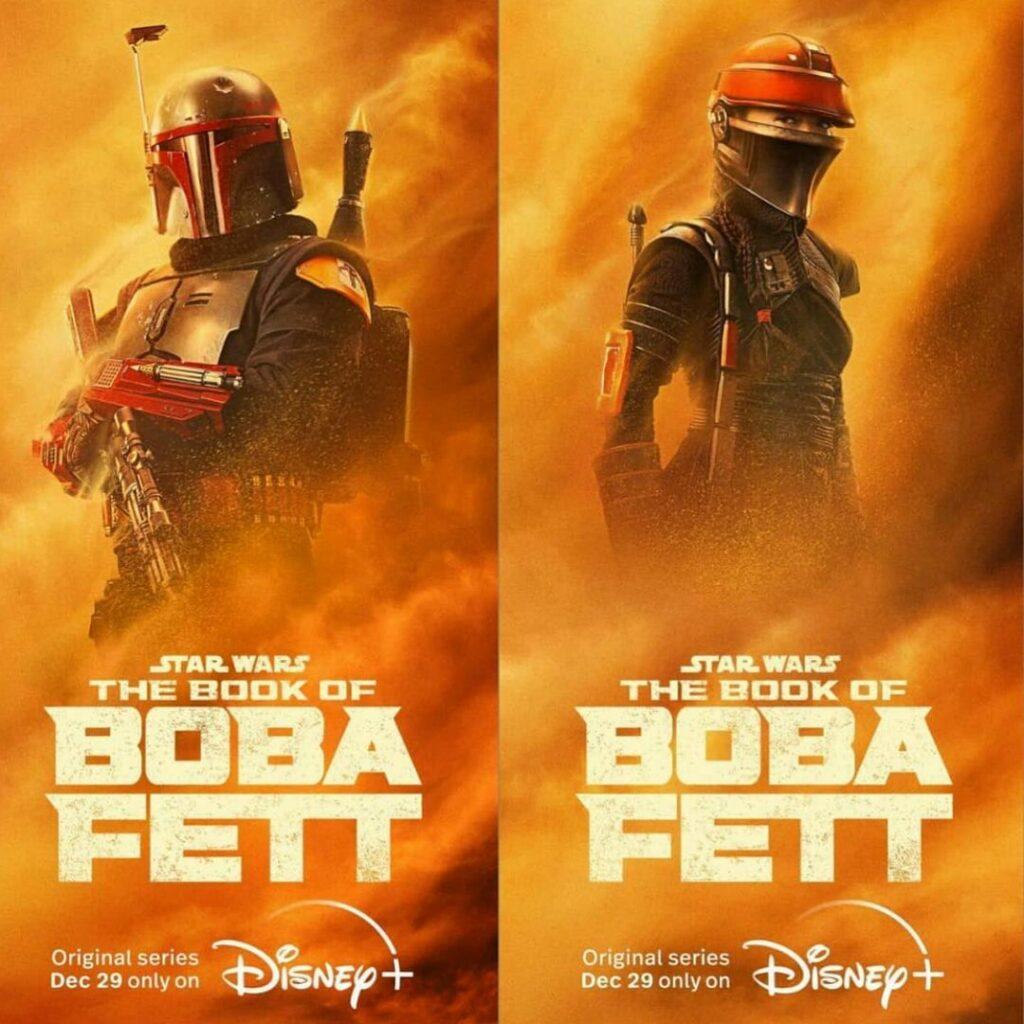 As The Blast previously reported, Wen admitted that she was "sad" and "concerned" because Fennec Shand died in the first draft of the script for her episode in "The Mandalorian."
When she got to set the first day, she had a "lengthy" conversation with showrunners Jon Favreau and Dave Filoni."They're in the caliber of George Clooney for me," she said. "The nicest human beings, you know, the kindest, creative, just…just…saints, really."
After she got on set, she started working on the details of the character's outfit and hairstyle to really bring her to life. "We were like, really being creative about this character, because I'm like, okay, if it's only going to be one episode, I'm going to make her, like, stand out," she explained. "I'm going to make her have this really cool hair-do to go with…I, I really invested a lot into it and I was so excited."
Although she was only supposed to stick around for one episode, her character was such a hit with fans that they decided to bring her back, and now she has teamed up with Boba Fett to take over the planet of Tatooine and stake their claim on the territory that was once ruled over by Jabba the Hutt.
New episodes of "The Book of Boba Fett" are available to stream on Wednesday on Disney+.