Whoopi Goldberg has a big message for COVID's Omicron variant, she is "Over It!"
Earlier this week, The Blast reported on "The View" co-host's COVID diagnosis. She reportedly contracted the virus over the holidays, which she says was a 'shock.'
Joy Behar broke the news on Monday, January 3, about her friend and co-host.
Whoopi Has Covid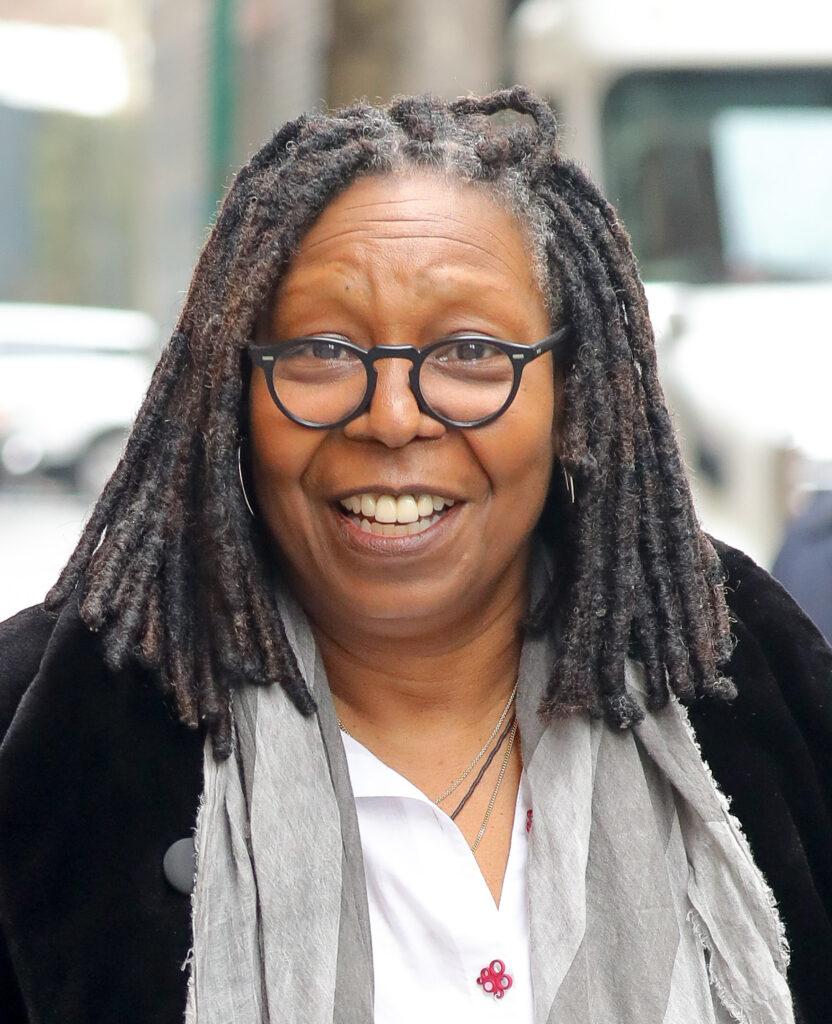 "Whoopi unfortunately tested positive over the break, but she will hopefully be back next week. Since she is vaxxed and boosted, her symptoms have been very, very mild, but we are being super cautious here at The View."
Behar added that she and her co-hosts may check in on Whoopi later in the week.
Staying true to their promise, "The View" co-hosts checked in with Whoopi on Wednesday, January 5.
Zooming in from her home, the actress turned day-time talk-show host explained that she's been gone from the show for a while given that she came in contact with someone who had COVID before their holiday break.
Whoopi Is "OVER IT"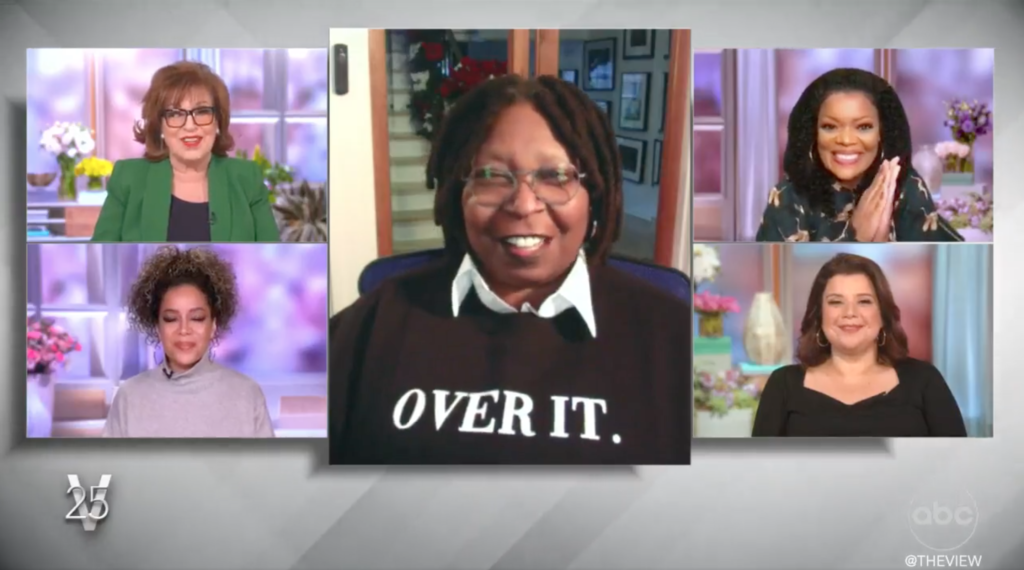 While wearing a sweater that read "Over It," Whoopi told her 'View' co-stars, "I left a couple weeks ago just before the break, because someone I had been around tested positive for coronavirus, so I left. So, I've been gone a long time I feel."
She explained how each co-host is tested regularly.
"They tested me and it was like, 'Oh no, you not coming back. We aint sending anyone to your house, you have corona, and it was like 'Wait, what?' It was a shock you know, because I'm triple vaxxed. I haven't been anywhere; I haven't done anything. That's the thing about the Omicron, you just don't know where it is," Whoopi explained. "You don't where it is, who's got it, who's passin' it."
CHECKING IN WITH WHOOPI ❤️ After testing positive for a COVID-19 breakthrough case over the holidays, our @WhoopiGoldberg joins us live from home to tell us how she's doing and shares that she plans to return to #TheView on Monday! https://t.co/cVclFZQmjA pic.twitter.com/I0wdGt9Jyd

— The View (@TheView) January 5, 2022
She continued to explain that she was in a situation where she had done everything that she was supposed to do, but it doesn't stop Omicron.
"That's the problem with a variant. It gets stronger and does different stuff to you, you know. So, unless everybody gets vaccinated this is what we're going to be facing," she told her co-hosts.
Behar explained everyone at "The View" was particularly concerned about Whoopi's diagnosis due to her serious pneumonia battle two years ago, which was life-threatening.
She Has No Complaints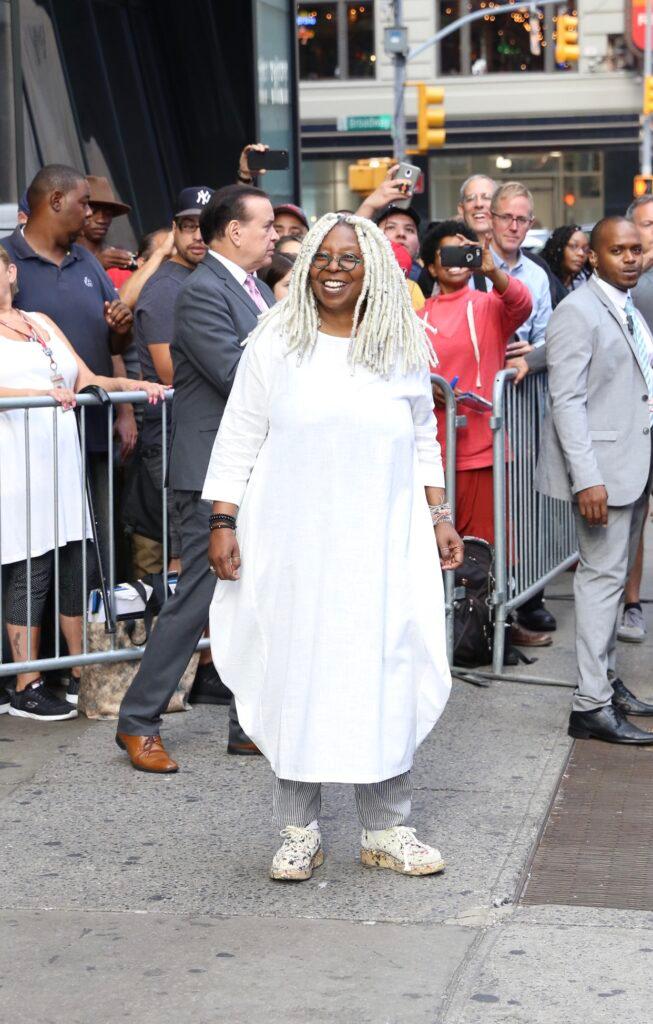 This wasn't a particular worry for Whoopi, because as she said, "you can only do what you can do, and whatever your body decides to do is what you have to roll with."
At the end of the day, Whoopi has no other complaints and she has a "very nice house."