A New York teacher vaccinated a 17-year-old student without the consent of his parents.
Laura Russo was a biology teacher at Herricks High School on Long Island. The 54-year-old teacher invited the student to her home in order to vaccinate him after he had allegedly told her that he wanted to be vaccinated against COVID-19.
However, the student's parents did not consent for him to be vaccinated, as reported by the BBC News. More importantly, Russo also did not have legal authorization in order to distribute vaccinations, which can be dangerous if administered incorrectly. Doctors and medical professionals first have to verify that vaccines are not expired or counterfeit.
Patients are also asked about their medical history and have their reaction monitored after receiving a vaccine to watch for possible adverse reactions. It is unclear if Russo did either of those two things before and after giving the student the vaccine.
It is also unclear at this time which vaccine the student was administered with. Currently, only the Pfizer-BioNTech vaccine is authorized for individuals under eighteen years of age.
Video Recording Shows Teacher Telling Student: 'You'll Be Fine, I Hope'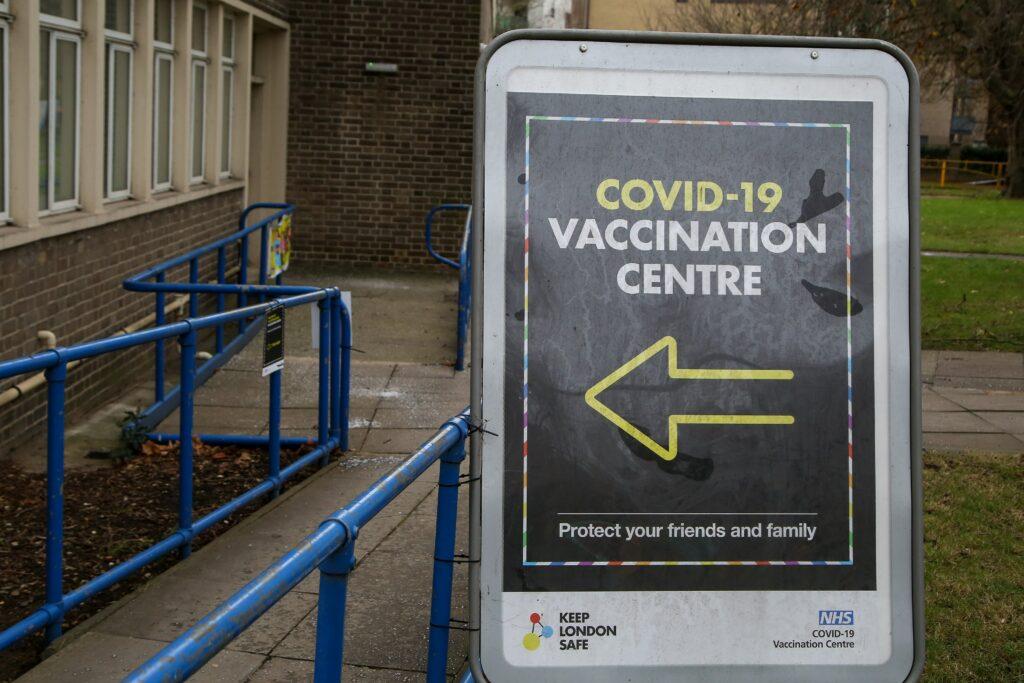 A video of the incident shows the teacher telling the student, "You'll be fine, I hope."
"Here you go," the boy says. "At-home vaccine."
After the boy returned home, he told his parents about his new vaccination status. His parents immediately called the Nassau police department to report the incident. Russo was held on New Year's Eve and could face up to four years in prison if she is convicted. Russo is being charged with the unauthorized practice of a profession. Her court hearing has been scheduled for January 21, 2022.
Nassau Police Commissioner Patrick Ryder said "She had obtained a vaccine. That's still under investigation on how she got it."
The Herricks High School superintendent released a statement to CBS saying that the teacher "is a district employee who has been removed from the classroom and reassigned pending the outcome of the investigation."
California Becomes First State To Require Student Vaccine Mandates In Schools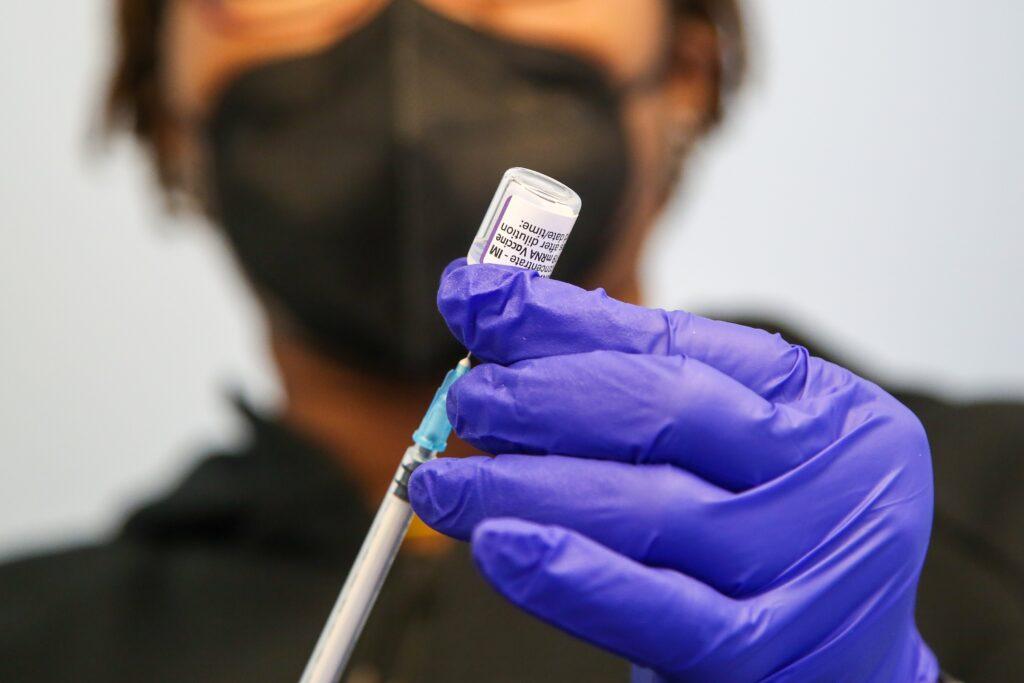 In November, California became the first state in the country to require a COVID-19 vaccine for all students once it is approved for their age group. In May, the FDA authorized emergency use of the Pfizer COVID vaccine for children ages 12 to 15. In October, the organization declared that the Pfizer COVID vaccine was also safe to distribute to children ages 5 to 11.
California Governor Gavin Newsom addressed the new mandate in a statement saying, "Vaccines are how we end this pandemic, and they're how we keep our kids safe – it's time to get our children the protection they need from this deadly virus, especially as we head into the winter season."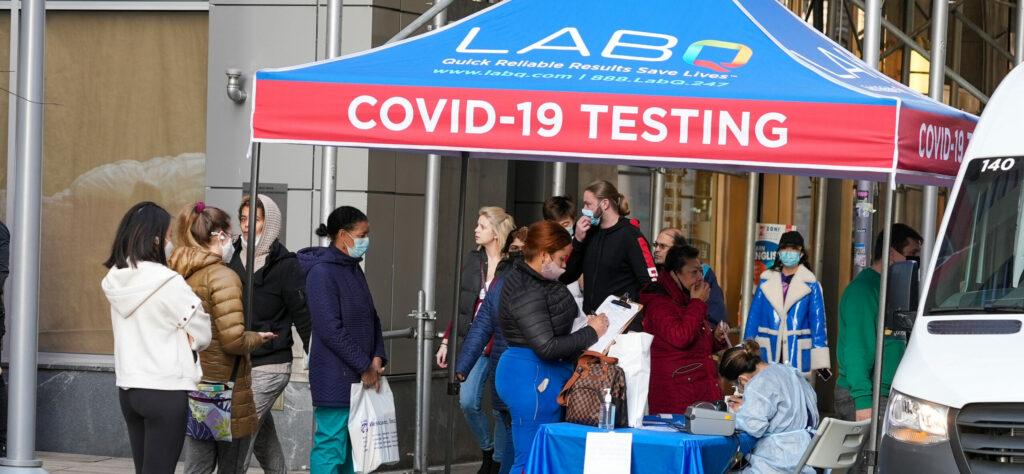 "California is leading the nation in vaccinations with 54 million administered and 87% of the eligible population with at least one dose, and we're moving swiftly to implement a robust and equitable vaccination program that will cover this newly eligible age group," he added.
According to health authorities, the federal government plans to distribute 1.2 million doses of the children's vaccine to California, which would be enough to vaccinate all of the 5 to 11-year-old children living in the state. Teachers and other school administrators currently have the option of being vaccinated or tested weekly, but once the mandate goes into effect, teachers must also get vaccinated and will no longer have the option of weekly testing.
COVID-19 Reportedly One Of The Top 10 Causes Of Death For Children Ages 5-11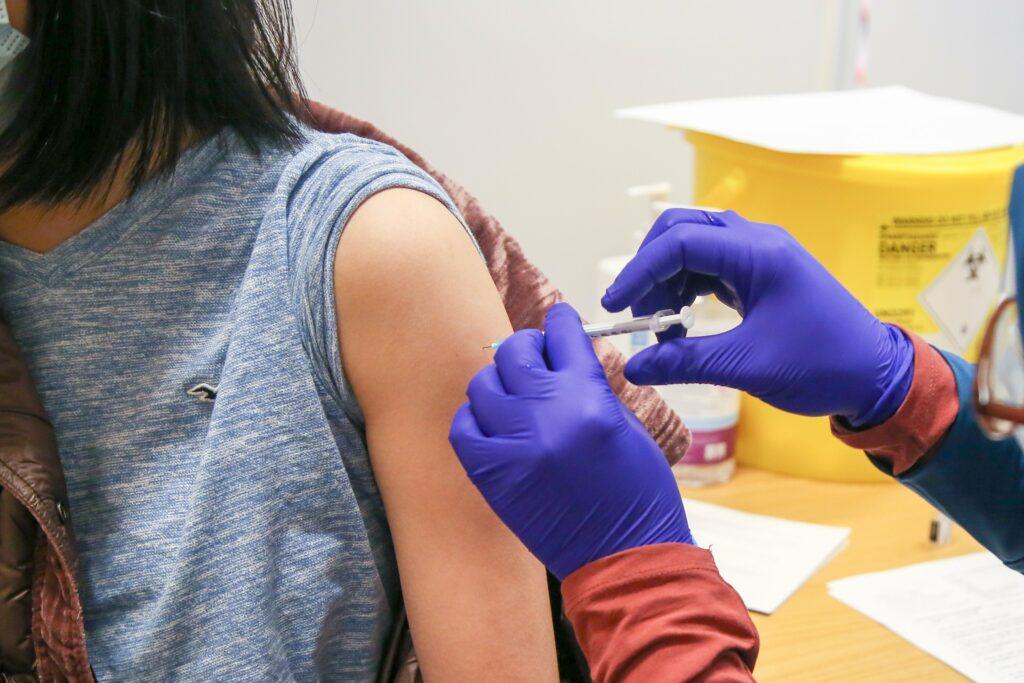 In a statement from the United States Department of Education, "The COVID-19 vaccine is the best way to keep your child safe and protect them against COVID-19, including the Delta variant."
"Kids are being infected with COVID-19, occasionally leading to serious illness and even death in certain cases," they continued. "Even if your child doesn't get severely ill, they could be diagnosed with what is known as 'long COVID' and face long-term health consequences or pass the virus on to others."
3,80,133 children in 15 to 18 age group vaccinated till 5.30pm today in the State, says Karnataka government

Earlier visual of a student being administered the vaccine at a government school in Bengaluru today. pic.twitter.com/n0a74nwyIY

— ANI (@ANI) January 3, 2022
According to the COVID-19 Data Tracker, over 1,000 children under the age of 18 have died from COVID-19. According to the American Academy of Pediatrics, there have been over six million cases of COVID-19 in children under the age of 18.
According to the FDA commissioner, COVID-19 is one of the top 10 leading causes of death for children for ages 5 to 11. More than 2 million children in the 5 to 11 age group have been diagnosed with COVID-19, which has resulted in over eight thousand hospitalizations and almost two hundred deaths.