The "Tiger King" himself, Joe Exotic, has his fingers crossed that he'll be facing less time behind bars.
A federal judge in Oklahoma has announced that Joe Exotic, whose real name is Joseph Maldonado-Passage, will be resentenced on Friday, January 28. United States District Judge Scott Palk granted Maldonado-Passage's request to transport him to Oklahoma City for the hearing.
In July, an appeals court ruled that Exotic should be facing a shorter sentence. In January 2020, Maldonado-Passage was sentenced to 22 years behind bars for trying to hire two different men to kill Big Cat Rescue CEO and "Tiger King" nemesis Carole Baskin.
Joe Exotic Will Face Resentencing For Murder-For-Hire Conviction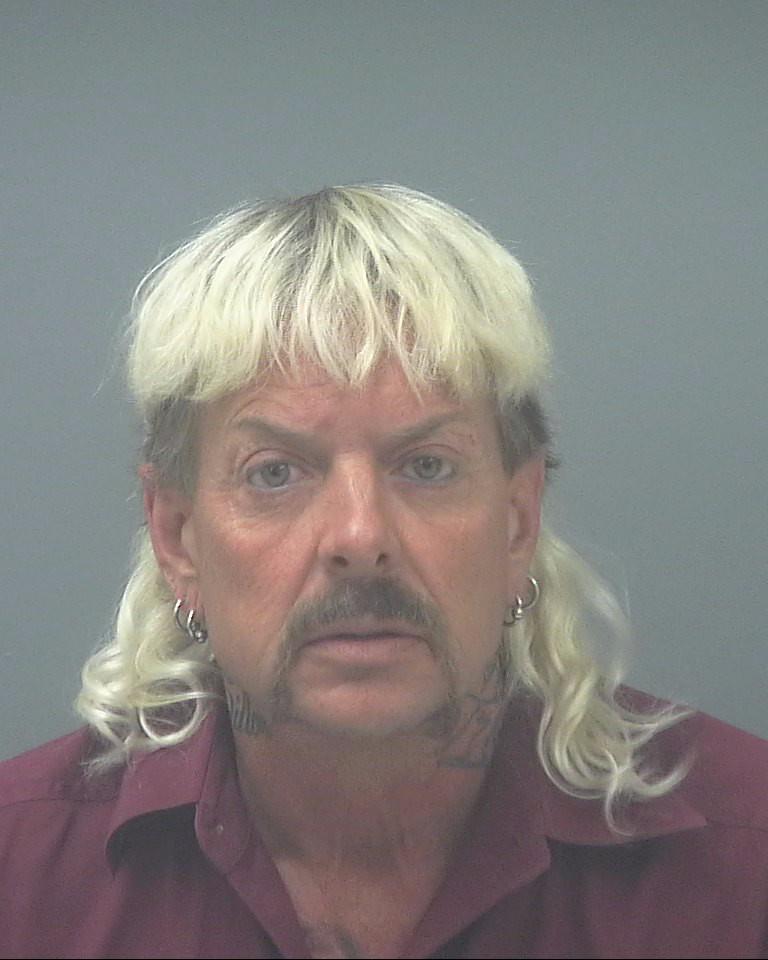 Three judges for the U.S. Court of Appeals for the 10th Circuit in Denver found that the trial court treated those convictions separately under the sentencing guidelines, giving Maldonado-Passage more time behind bars than he should have been facing, according to AP News. The court agreed that Maldonado-Passage should have only been facing one conviction, which would have placed his sentence between 17 ½ years to 22 years, instead of 22 to 27 years.
Although Maldonado-Passage pled not guilty to the charges, he was also sentenced for the murder of five tigers, selling tiger cubs, and falsifying wildlife records. In November, Maldonado-Passage announced that he was diagnosed with prostate cancer, but he was delaying cancer treatment until after his resentencing.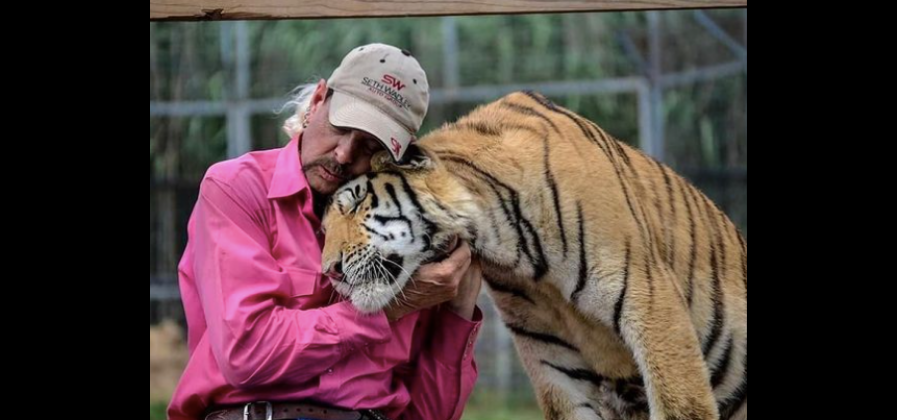 Maldonado-Passage's attorney, John M. Phillips said that there is a possibility that Maldonado-Passage will seek a new trial altogether based on new evidence that had not been known during his original trial.
"People should know what they saw on television isn't the full truth," Phillips said. "It isn't even the tip of the iceberg. It was snowflakes on the tip of the iceberg, largely manufactured by those who wanted to see Joe Exotic in jail for their own benefit."
Carole Baskin has not yet provided any new comments on his resentencing, although she was making headlines late last month for her take on the murder of an endangered Malayan tiger named Eko.
 Carole Baskin Sounds Off On Tragic Tiger Killing In Florida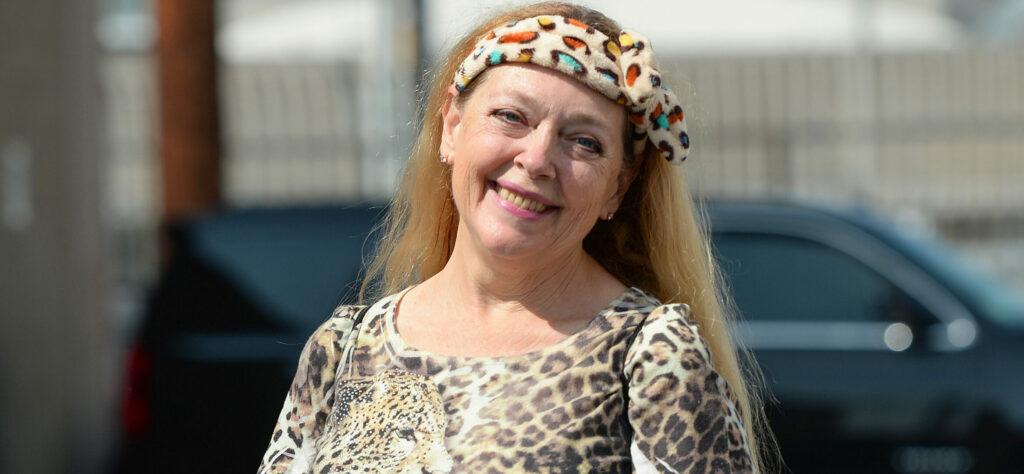 Just before the new year began, animal rights activist Carole Baskin was sounding off about an eight-year-old Malayan tiger named Eko that was shot and killed at the Naples Zoo in Florida after it grabbed the arm of a cleaning service worker that was attempting to pet it. The cleaning service worker did not actually work for the zoo and was hired through a third-party contractor to clean the restrooms and guest areas.
The worker had climbed over a 4.5-foot fence in order to access the restricted area, where he tried petting the tiger before it latched onto his arm between his hand and elbow. Local deputies arrived on the scene and shot the tiger once after they were told that there were no tranquilizers available to sedate the tiger.
A new medical report from the Naples Zoo showed that a single bullet entered Eko's left shoulder, went through the thoracic wall, and into the greater vessels at the base of his heart, which led to significant internal bleeding. The internal bleeding ultimately led to Eko's death.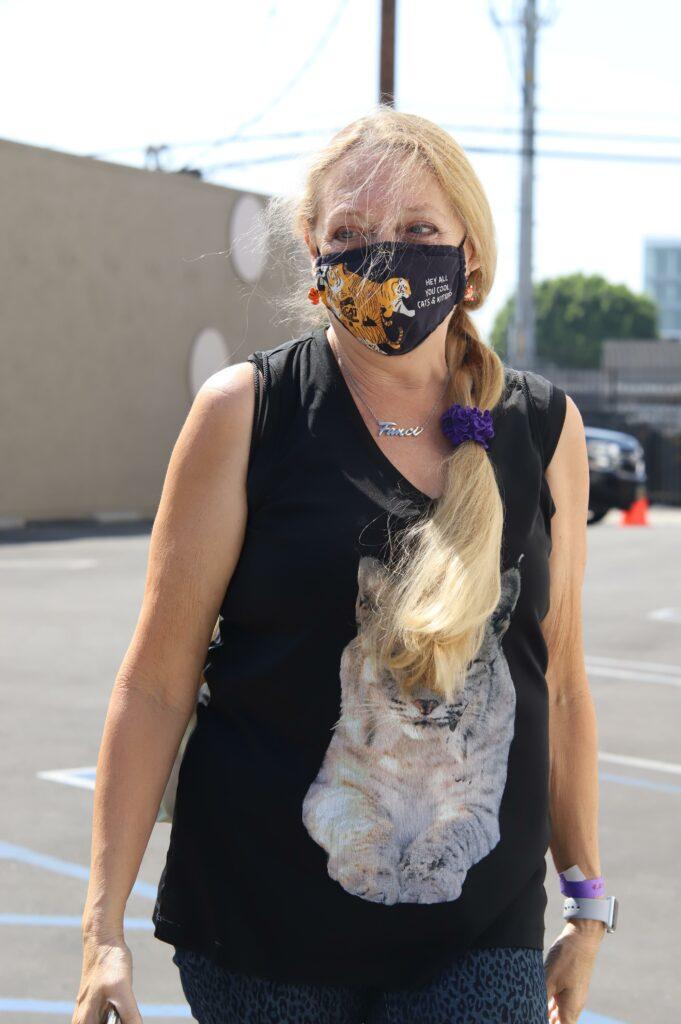 After Baskin heard the news of the shooting, she described herself as "outraged."
"The blood of Eko tiger is on the hands of those who show off on TV and social media touching big cats," she said in a statement. "People see others behaving stupidly online and showing off. Then they think they can do that too and it ends in tragedy."
"Once they become adults, they will kill you," she added. "Just like Eko, who was 8-years-old. He became an adult when he was about 5-years-old, and it was not safe to touch him after that point."
She also placed the blame on zoos for displaying animals in captivity. "It's just wrong," she added. "So please, never pay to see a captive big cat unless it's at a sanctuary where they've been rescued and given a safe place for the rest of their lives, but they're never bred for life in captivity."
A Change.org petition looking to hold the man criminally responsible for Eko's death has gathered more than 14,000 signatures at the time of this writing.