Many are clamoring for justice for Eko, an 8-year-old Malaysian tiger that was shot to death by police on Wednesday evening as they tried to free a trapped man from its jaws.
The man was River Rosenquist, of Naples, Florida. Rosenquist was not an employee of the Naples Zoo, where the incident occurred. He was hired by a third-party contractor, HMI Commercial Cleaning Inc., to clean the zoo's restrooms, gift shop, and rest areas. He was not allowed to enter animal enclosures.
However, on Wednesday night, Rosenquist decided to climb a 4.5-foot fence and approach the habitat, as stated by Courtney Jolly, director of the zoo's marketing and public relations. Although there were no video cameras to record the incident, Jolly said that the 911 call was made just before 6:30 PM, long after the zoo had closed for the day.
Zoo Officials Claim They 'Support' The Sheriff's Decision To Shoot Eko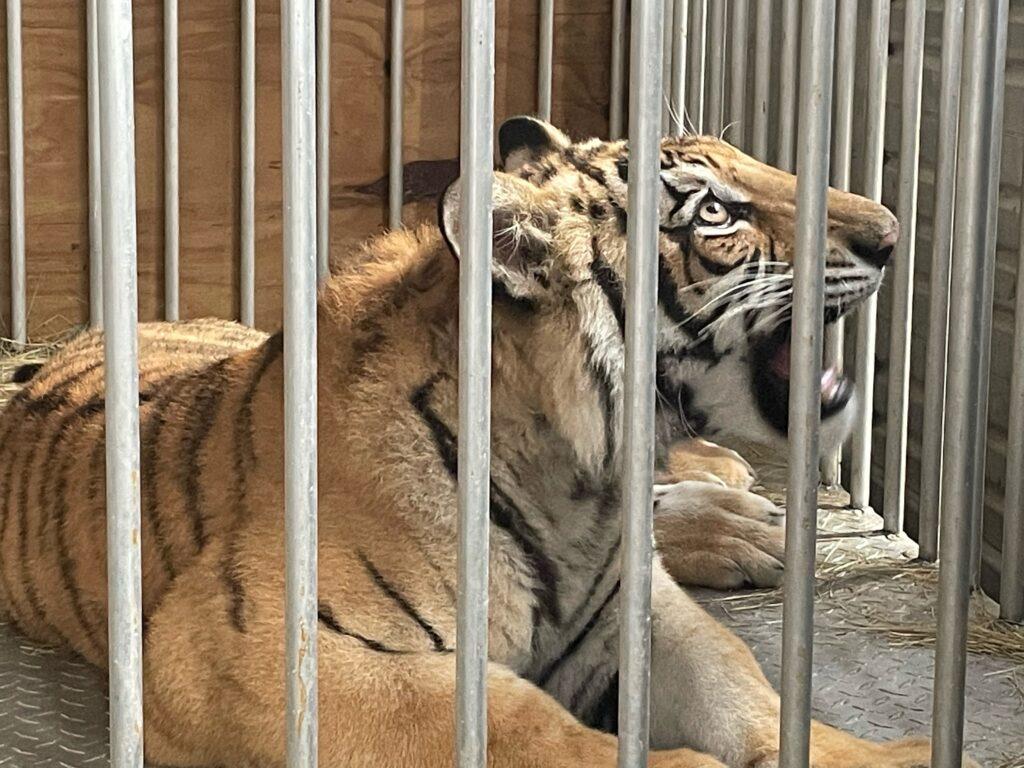 After the 911 call was made, police officers arrived on the scene. According to body camera footage the sheriff's office released on Thursday, Rosenquist can be heard screaming, "Please, please, help me, please!"
The graphic video shows the tiger's jaw trapping Rosenquist's arm between his and elbow. His body is braced against the enclosure as he tries to free himself, with his legs in the air and his shoulders on the ground.
The deputy asks bystanders, who are assumed to be zoo employees at this time, if they have any tranquilizers. When the bystanders reply that there is no tranquilizer, the deputy fired a single shot at Eko, who then retreats. Eko later died from the gunshot wound.
Emergency workers took Rosenquist to the Lee Memorial Hospital in Fort Myers, where it was reported that he was in serious condition. There are no further updates about his health at this time.
In a statement, Sheriff Kevin Rambosk said, "Our deputy did everything he could do in that situation and he ultimately made the only possible decision he could in order to save this man's life. This was a tragic encounter at our world-class zoo facility. We value our community partnership with the Naples Zoo and their focus on conservation and education."
Officials from the zoo stated that they "fully supported" the deputy's decision to shoot Eko to save the man's life.
Naples Zoo Closed, Residents Weigh In On Tragic Shooting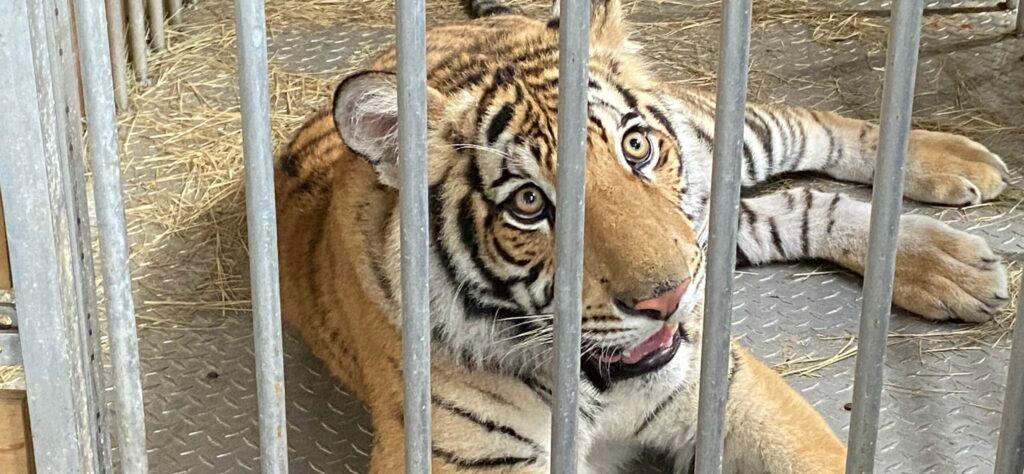 The Naples Zoo closed on Thursday but said they would reopen on New Year's Eve. However, that didn't stop local residents from showing up to the zoo anyway, only to be turned away.
A seasonal resident from Boston, Gillian Peterson, arrived at the zoo with her two grown sons and their families, only to be told that the zoo was closed for the day.
"This is so sad," she said. "I'm so sorry for the worker, the tiger, and the zoo. It's just an unfortunate incident."
Another local resident was stopped for comment when she was riding her bike through the zoo's parking lot. "I think that guy was stupid," the 65-year-old woman said. "Stupid and ignorant."
On the Naples Daily News Facebook page, resident Patricia Jenkins wrote, "If an animal can't be an animal, zoos shouldn't have them."
Another resident agreed, saying, "Why kill the tiger? He did nothing wrong."