Reba McEntire is an American country singer, pop culture icon, and businesswoman who also ventured into acting at a point in her career. Having sold over 70 million records across the world, she is regarded as the "Queen of Country."
The singer is widely recognized for her amazing talent, distinctive accent, and red hair. She is also a fashion icon who exhibits a great fashion sense when headlining concerts and shows. She's had so many moments in award shows over the years.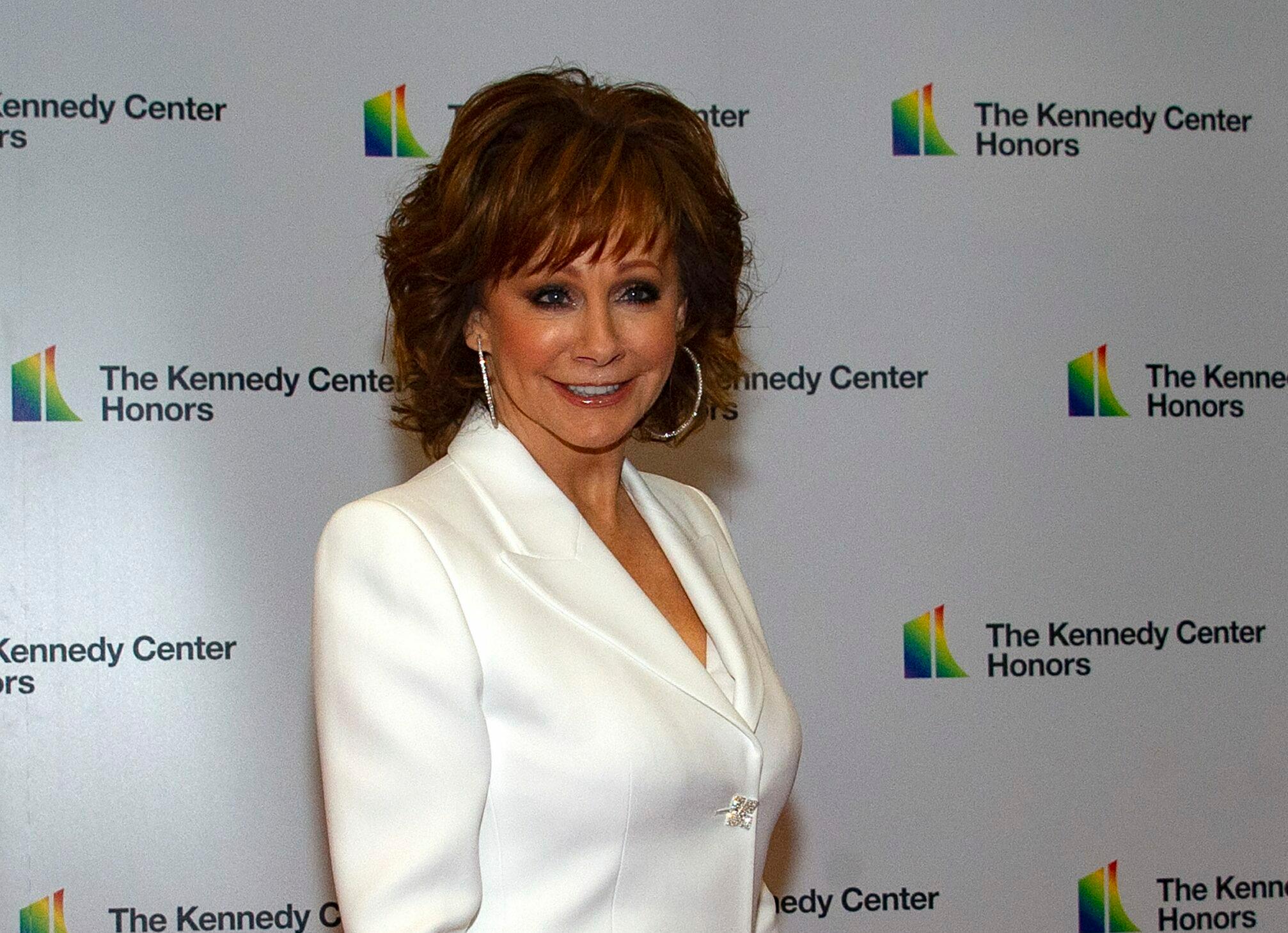 While performing a hit song, "Fancy," from her 2020 album titled "Rumor Has It," she changed her outfit twice. It got fans wondering how many times she has changed her outfits while performing in a single show.
Outfit changing is a common practice for artists that go on world tours, headline concerts in arenas, and host shows across continents. Luckily for the inquisitive ones, she answered the question, keep scrolling to find out.
The Singer Has Changed Up To Fifteen Times In A Single Concert
One of McEntire's trademarks that have cemented her spot as a superstar in the music industry is her tough but sexy style of fashion. She is seen often in jeans and boots but also wears colorful gowns, especially on stage.
Oftentimes, it seems like she is very indecisive about picking a particular outfit for a show/concert. In most of her shows, she changes her outfits multiple times, even while performing a song – more like pausing the performance to have a change.
Three years ago, she did exactly that while performing "Fancy" at the Country Music Association (CMA) awards. She showed off her style in three different fashion costumes while performing the hit song.
Her fashion and performance stunned the audience that night, including Andy Cohen and some others who were with him then. In his talk show, "Watch What Happens Live," he opened up about how mind-blowing her performance was.
While applauding her show, he was also curious to know the highest number of times she changed her outfit in a single concert. She answered him and said fifteen! It's pretty much considering that it was a single show.
Who Inspires McEntire's Style Of Fashion?
In a recent interview with E! Red Carpet and Award shows, McEntire talked about some of her country favorites who are rocking the fashion world. Of course, she wouldn't miss out her friend and idol, Dolly Parton.
Parton is an American singer-songwriter, actress, and author, who is primarily recognized for her contribution to country music. McEntire also named Tammy Wynette and Carrie Underwood.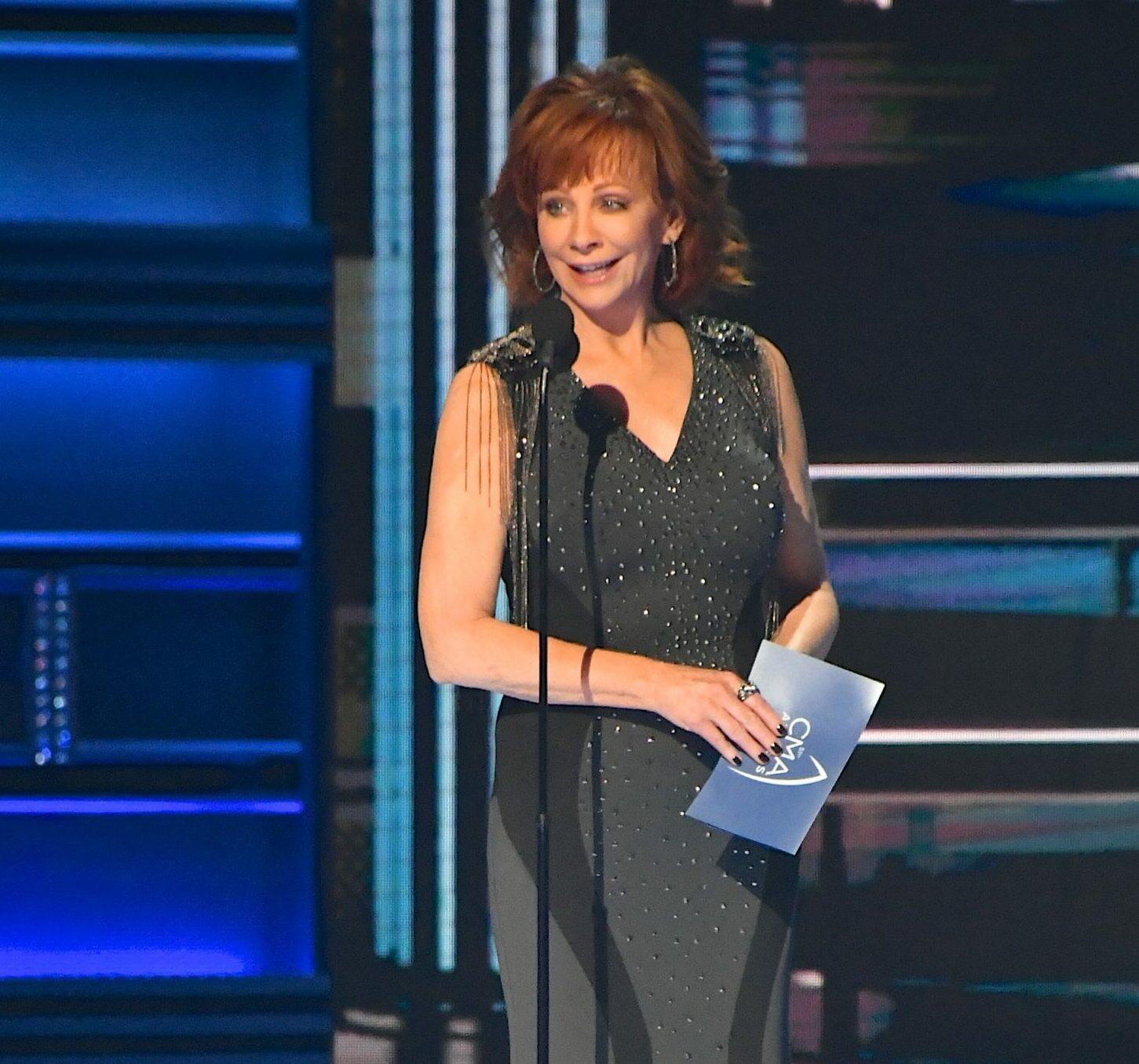 But amongst them, there's one singer who seems to be different, Dottie West. According to McEntire, West always wore the best boots and dresses and she also likes how West combines her outfits when stepping out.
The interview was an eye-opener for her fans who got to know the people that inspired her fashion sense. They now know who McEntire draws her inspiration from during her outfit changes in concerts and shows.
McEntire Described Her Fashion Sense With Two Words
In the same interview, the country singer confessed that her favorite thing about fashion is the comfort it brings. She admitted that you have to look good every time and she likes the term "tough sexy" but with comfort.
She prefers dresses to sweatpants when talking about outfits to award shows. However, she described her go-to outfits as wearing a top and jeans, with a jacket over the top and nice boots. She described it as her combination.
McEntire has always surprised her fans with her sexy look on dresses although she prefers to follow her type of sex appeal. She often tells people that her persona has never been of sexual intent.
She sees herself as the 'good girl' who being sexy seems funny to her. She didn't think she would be expressing her sexuality through her craft. Knowing her deeply would prepare you for the type of fashion mogul she is.
Her Musical Legacy
McEntire's type of sound was influenced by the songs of Merle Haggard, Bob Wills, Dolly Parton, Patsy Cline, and many others. In the US, she attended shows in Oklahoma just to vibe to Wills' songs.
She also discussed the influence of Haggard on her sound. She listened to every project he put out, singing each track word for word alongside her brothers and sisters. Also, her first 'hit' was a remake of one of Cline's songs.
Her discography is not only built on traditional country music, she has also explored other genres like country-pop, R&B, and mainstream pop music. Music critics have once talked about her digression from traditional country music.
People described some tracks on her 1988 album, "Reba," as formulaic, melodramatic, and bombastic. Regardless, she is still regarded as one of the most influential country artists in the world.