Joshua Bassett is on the receiving end of backlash after it was observed that he no longer follows his rumored ex-girlfriend and on-screen love interest, Olivia Rodrigo, on Instagram.
Rodrigo and Bassett both star in the Disney+ series "High School Musical: The Musical: The Series," but their off-screen relationship came to light after Rodrigo's hit debut "Driver's License."
A Rumored Relationship And Nasty Love Triangle
As you might know, Rodrigo's "Driver's License" was the breakup anthem for 2021 and told the story of a guy who breaks up with his brunette girlfriend, believed to be Rodrigo, to be with a blonde girl, presumed to be Sabrina Carpenter.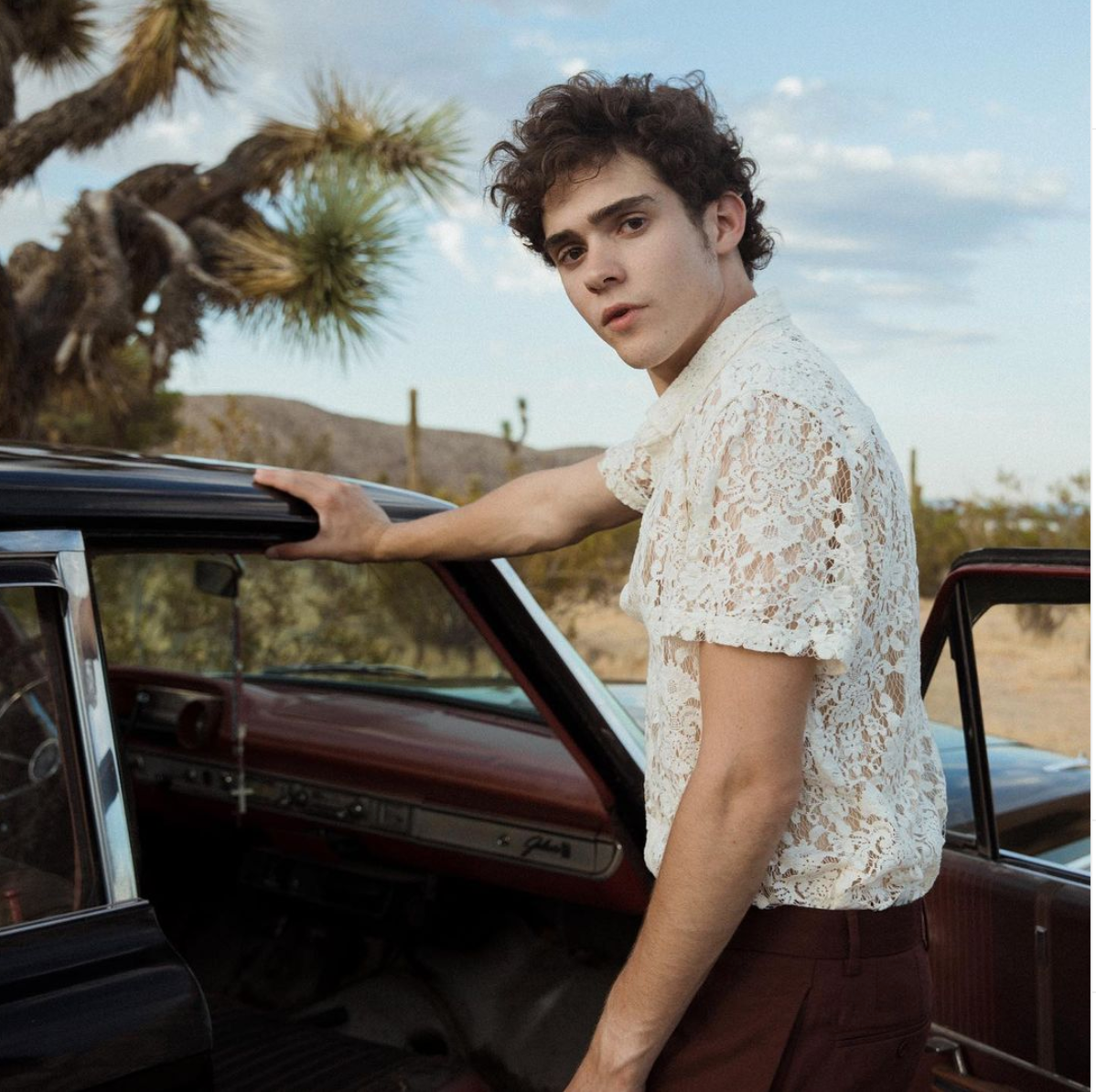 Although Rodrigo never outrightly named Bassett as the inspiration behind the song, eagle-eyed fans noticed the timing of the song's release and several social media clues that pointed to that fact.
As a result, the actor received major backlash from Rodrigo's army and was dubbed a villain. However, after the abuse settled, Bassett came out with his own side of the story in a December 2021 interview with GQ.
Joshua Bassett Tells His Truth
In the interview, Bassett opened up about enduring death threats and his decision to stand up for himself. "I would see TikToks with like 50 million views and 10 million likes saying, 'If I ever see that kid on the street, I'm going to f***ing kill him.' It's hard to see that and then be living in New York," he lamented.
View this post on Instagram

The 21-year-old Disney star discussed the release of three tracks, "Secret," "Crisis," and "Set Me Free," all of which tell his story and paint a picture of Rodrigo being responsible for the split but twisting the story to paint him as the bad guy.
Bassett noted that when the "Driver's License" drama first broke out, his team wanted him to jump on it and take advantage of the fame, but he chose to lay low. He also added that he hadn't heard a word from Rodrigo since she released the hit track despite trying to get across to her.
Bassett Has Unfollowed Rodrigo
Now, more than a month since his GQ interview, it seems Bassett is tired of trying to mend his relationship with Rodrigo and wants to cut all ties. Barely weeks after his revelation, Bassett has seemingly unfollowed Rodrigo on Instagram ahead of the filming of season 3 of "High School Musical: The Musical: The Series."
It's uncertain why Bassett made such a move, given that Rodrigo has long confirmed that she will be returning for "HSMTMTS" season 3, meaning that they will inevitably cross paths.
Joshua Bassett has unfollowed Olivia Rodrigo on Instagram ahead of 'HSMTMTS' Season 3 filming. pic.twitter.com/9UNT0e5OeU

— Pop Crave (@PopCrave) January 4, 2022

Many fans have since bashed the California native for pursuing clout and seeking attention with Rodrigo's fame. One user wrote, "he just wants attention at this point." Another asked, "Is he ever letting this drama go?" while this user mocked, "how does one unfollow make a difference in Olivia's life?"