During an interview with GQ on December 3, 2021, the former Disney's "High School Musical" star named Joshua Bassett disclosed his experience with sexual abuse. "I experienced sexual abuse a lot in my childhood. I didn't remember that until last year, which is pretty insane. I buried it so far."
Bassett added that as a teenager, he experienced sexual from an older man as well. "And when I was a teen, a much older man routinely abused me, and I wasn't able to see it for what it was at the time."
View this post on Instagram
Although the star is "so much stronger than he was before," he is still cautious while out in public. "I got a protector screen on my phone so people can't look at it when I'm at a coffee shop. There are certain people who I can't hang out with in public because they're too loud," the star included. "I feel like a lot of this last year people haven't seen me as a human being."
Bassett Discloses The Present State Of His Mental Health
In the same interview, Bassett shared that he was still processing the trauma he experienced from being fingered as the ex who inspired Rodrigo's album.
He explained he saw a shrink twice a week, journaling and crying nearly every day. Bassett said the daily crying is "great," and it helps him "let go."
"I went to Spain with a couple of friends. There was one night in particular," Bassett described. "I finally let go. I scream-cried for three and a half hours to the point where I lost my voice for two weeks."
The musician revealed that he's not in a relationship, nor is he presently looking for love. "Ultimately, being in a relationship is a responsibility," the actor admitted. "I don't know if I'm ready for that … I think that's something that's been good about this last little bit: I'm good on my own. I don't need somebody else."
He also shared that 100% of his earnings from his new song "Crisis" will be donated to mental health organizations.
Bassett Shades Ex-Girlfriend In New Songs
In a series of songs he just released, Bassett seemingly references his sour relationship with Olivia Rodrigo– more than a year after their split. Fans postulated that Bassett was the heartbreaker early this year after Rodrigo released the breakup anthem, "Drivers License."
Bassett, however, is now taking control of the narrative and, in light of that, has released three new songs detailing the situation.
"If you get to tell your truth / Then so do / And it's cool if you want me to play the bad guy," Bassett sings on "Crisis" — one of the three songs he released on Thursday.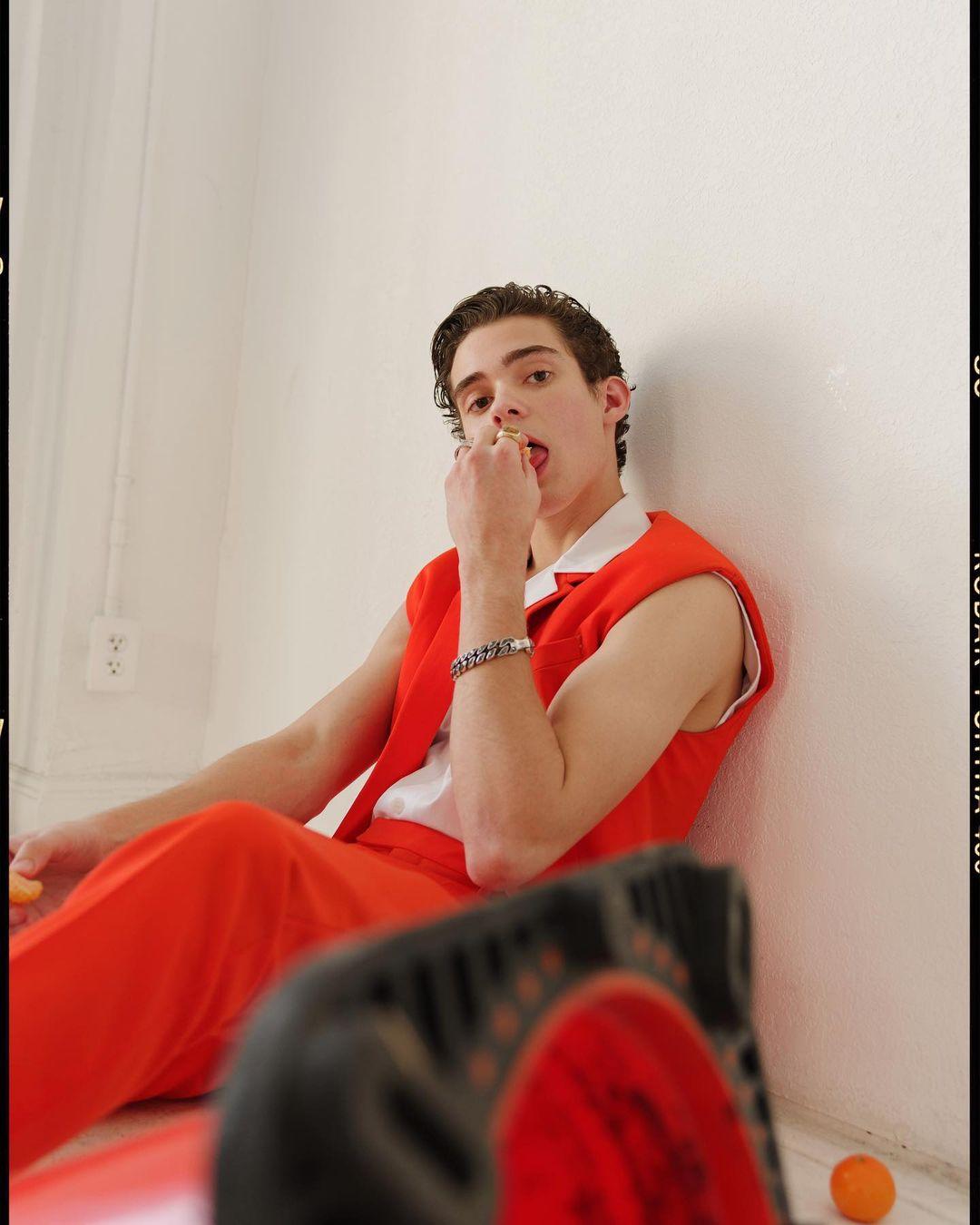 The lyrics do not end there. "Half the s – – t you're saying's only half true / Messing with my life as a career move / I can't help but wonder why you won't make it end. I wish that I could open my eyes and the nightmare be over/ But you sensationalize, keep fanning the fire for the headlines."
In his second single, "Secret," Bassett goes for the jugular and takes another jab at Rodrigo, with the lyrics, "I hope you had your fun / Good for you foolin' everyone / You had me tricked for 16 months."
The third single, "Set Me Free," involves crippling lyrics like, "I don't recognize you not anymore / You're not the love that I fell for."
Inside Truth About Rodrigo's And Bassett's Relationship
The duo were lead actors in the Disney+ series, a spin-off of the original High School Musical films. They played Ricki and Nini respectively for the on-screen movie.
They met while the series was being shot in 2019, and it wasn't long before fans shipped them off-screen too.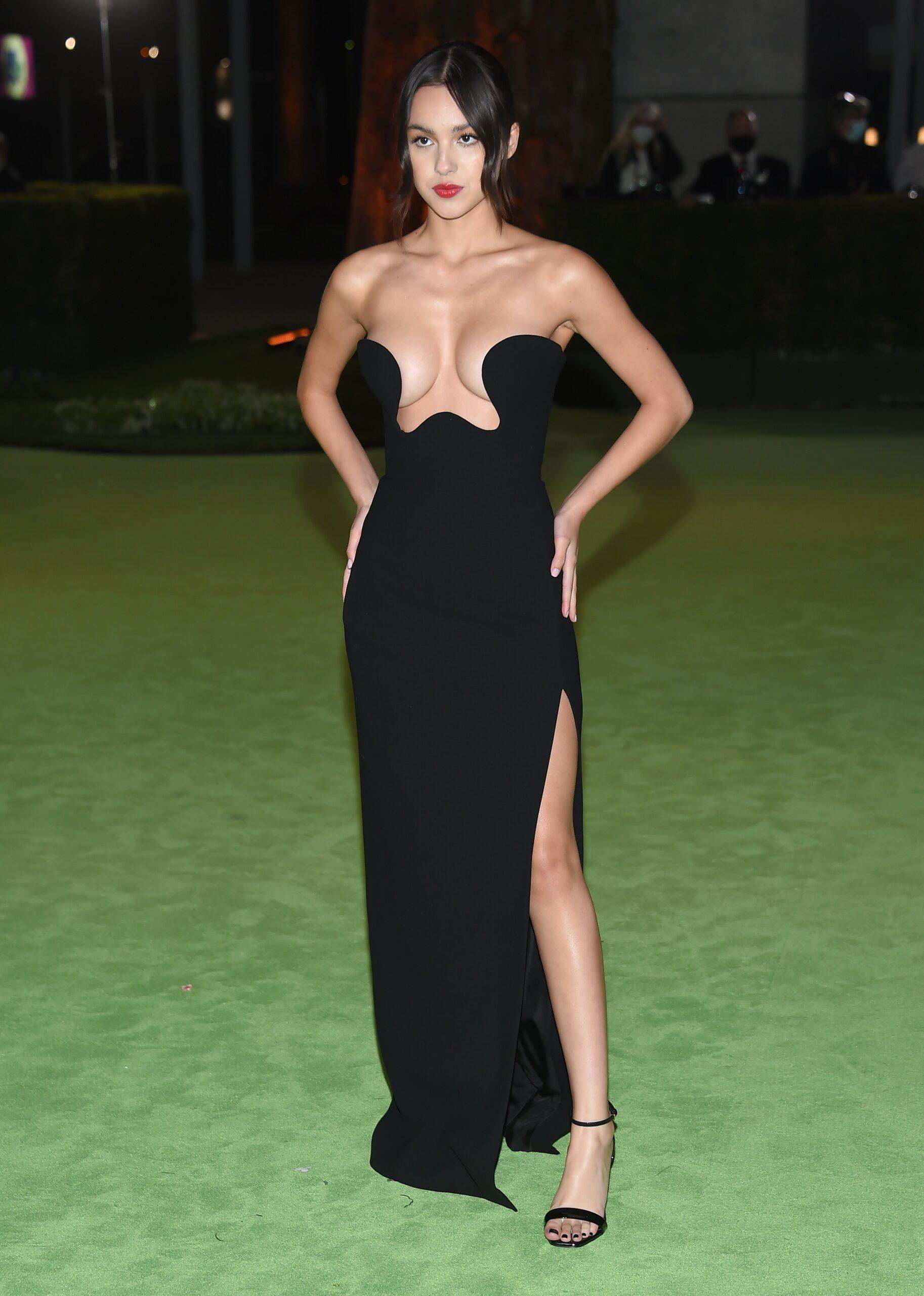 In an interview with the LA Times, Bassett revealed he invented the scene where his character told Nini he "loves her." "It is the most powerful feeling in the world when you don't even have to think, and it just comes through you. It was a magical moment."
After this incident, they reportedly started dating, and fans speculated their relationship's timeline after "Driver's License" was released early this year.
Fans' Reactions
Teen Twitter was awash with shock at the release of the singles, with fans speculating about the newest update in the Rodrigo-Bassett rigmarole.
"In conclusion, Joshua Bassett deserves a huge apology from the internet," a Twitter user responded, alluding to believe his side of the tale.
We all jumped to Olivia's side without thinking about Joshua as a person," another fan concurred.
Others stated they were still on Rodrigo's side in the lyrics battle. "Joshua Bassett treated a girl like s – – t, watched her succeed, and moved on … then 11 months later uses her art as his gain and twists the narrative, so it makes her look at fault, proving everything she said was true."
A fan jocularly chipped in that they didn't know who to believe and offered a brilliant way for the exes to settle their differences. "I just think Olivia Rodrigo and Joshua Bassett should settle their problems with a rap battle."