Chrissy Teigen is the latest celebrity accused of looking like a carbon copy of Khloe Kardashian.
Tori Spelling famously threw fans off with her Koko look last September.
On Sunday, January 4, Chrissy uploaded a gorgeous photo of herself sporting a long bob (LOB) haircut, bronzed skin and natural looking makeup.
Khloe Is That You?!?
View this post on Instagram
She captioned the photo, "fresh cut! I know I know snip snap snip snap."
Many fans were quick to flood her comments section with, "Gorgeous," "Pretty," "Stunning," and "Wow."
However, there were a lot of people who looked past the fresh haircut, the gorgeous makeup and smize.
These people were stunned to find out it was Chrissy they were looking at.
"Anyone else thought she was Khloe at first glance," one thrown off fan commented.

"Looked like Khloe Kardashian when I looked quickly," wrote another.
This person commented, "Is this the Khloe Kardashian filter?" while another person replied, "Whoa! I thought this was Khloe."

Many drew comparison between Chrissy's picture and Khloe's Christmas photo where she's standing next to Kris Jenner.
I mean, they both have the same length hair, but Khloe's is a touch lighter/ blonder than Chrissy's hair, and their lips are definitely full for the holidays.
The Resemblance Is Uncanny!
View this post on Instagram
Khloe hasn't seemed to give the photo her stamp of approval just yet, but it could be because she's currently wrapped up in Tristan Thompson's paternity scandal.
As we previously mentioned, Spelling was accused of copping Khloe's look in September after she uploaded a photo of herself closely resembling the 'KUWTK' star.
The '90210' star was spotted out on the town with 'Jersey Shore' star Nicole "Snooki" Polizzi and hairstylist Laura Rugetti. In the sexy snaps, Tori appears to have taken on a whole new look, and some are wondering whether she might be using the same routine as the Kardashian family.
View this post on Instagram
"Wow Tori doesn't look like her anymore," one fan pointed out. Another added, "Kardashians surgeon?"
Tori Also Drew Comparisons To Khloe
View this post on Instagram
"Whoa thought you were Khloe Kardashian for a minute," one fan said directly.
In the past, Spelling has been very open about going under the knife, telling People, "I literally had my nose done and my boobs done, and that's it. I'm constantly reading that I've done more."
She even went on Snooki's podcast, "It's Happening,"  on Thursday, September 9.
The two have become BFFs since co-starring on MTV's "Messyness" which premiered on August 23.
During the live-taping podcast the topic of plastic surgery came up and Spelling called the rumors "crazy."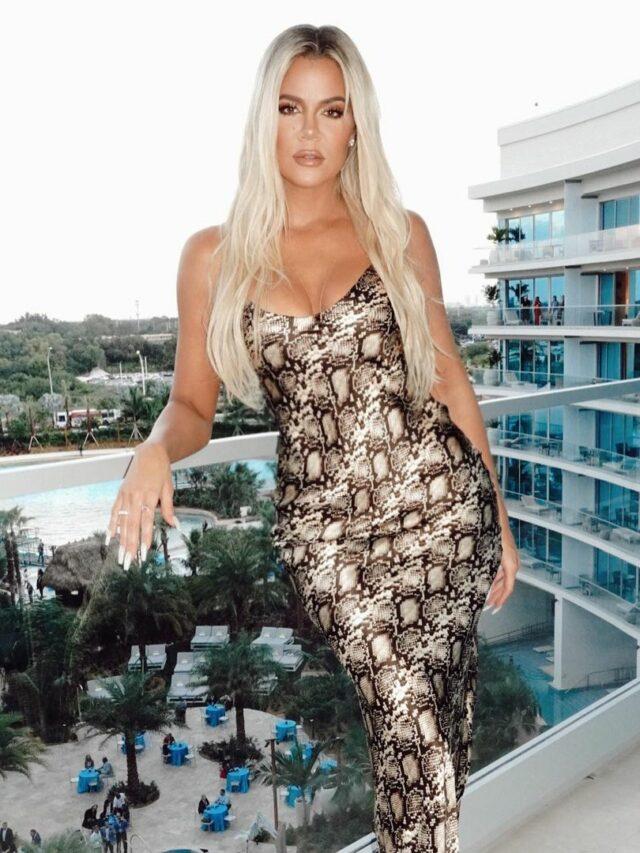 "It's so crazy you guys, so I've been reading all these stories about the Khloe Kardashian thing and I'm looking at the pictures side-by-side and I'm like 'Hm, okay yeah, I don't mind. I've got Kardashian makeover, I look glammed up,'" she told Snooki and Joey.
Spelling continued, "But now, all of these plastic surgeons are weighing in and saying, 'Well, she's 100 percent had her nose done. She's had this like a face lift. One-hundred-thousand dollars' worth of surgery that I got done here and there.'"
She insists she's never had any more surgery done and credits her makeup artist for being a pro at contouring.