Chef Gordon Ramsay Shades Bobby Flay In 'Next Level' Interview!
During a recent interview promoting his new Fox cooking show "Next Level Chef," Gordon revealed that he is working with two chefs that he's never appeared on screen with before: chefs Nyesha Arrington and Richard Blais.
While he was singing their praises, he was asked what celebrity chef he would love to work with. Gordon said he would love to cook with the "Beat Bobby Flay" star, but it would never happen.
Gordon Says He Would Cook Bobby Flay Under The Table!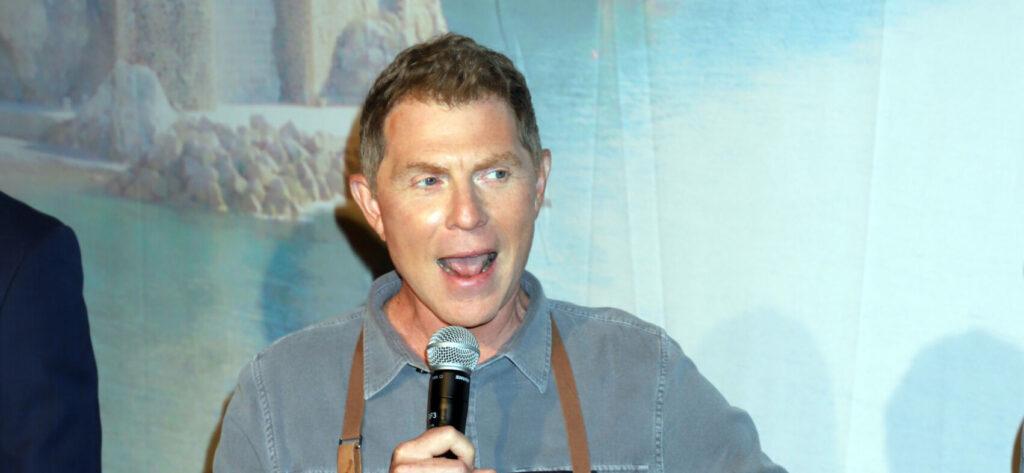 Gordon said that he would never be able to work with Bobby Flay because Flay would never be able to best him in a cooking competition.
As Gordon put it, the person on the top of his guest judge wish list is "Bobby Flay. Mostly because I'd make him cook off with me first and I know I would cook him under the table, head start included."
"Bobby, I'm waiting!" he joked.
Bobby Flay, who has been singing the praises of his new girlfriend lately, has not yet responded as to whether or not he would ever appear with Gordon in the future.
Even still, Gordon didn't seem too concerned about Flay when he discussed his brand new cooking show "Next Level Chef," which debuted on Monday, January 3, 2022.
Gordon Invited Social Media Chefs To Compete For The Ultimate Prize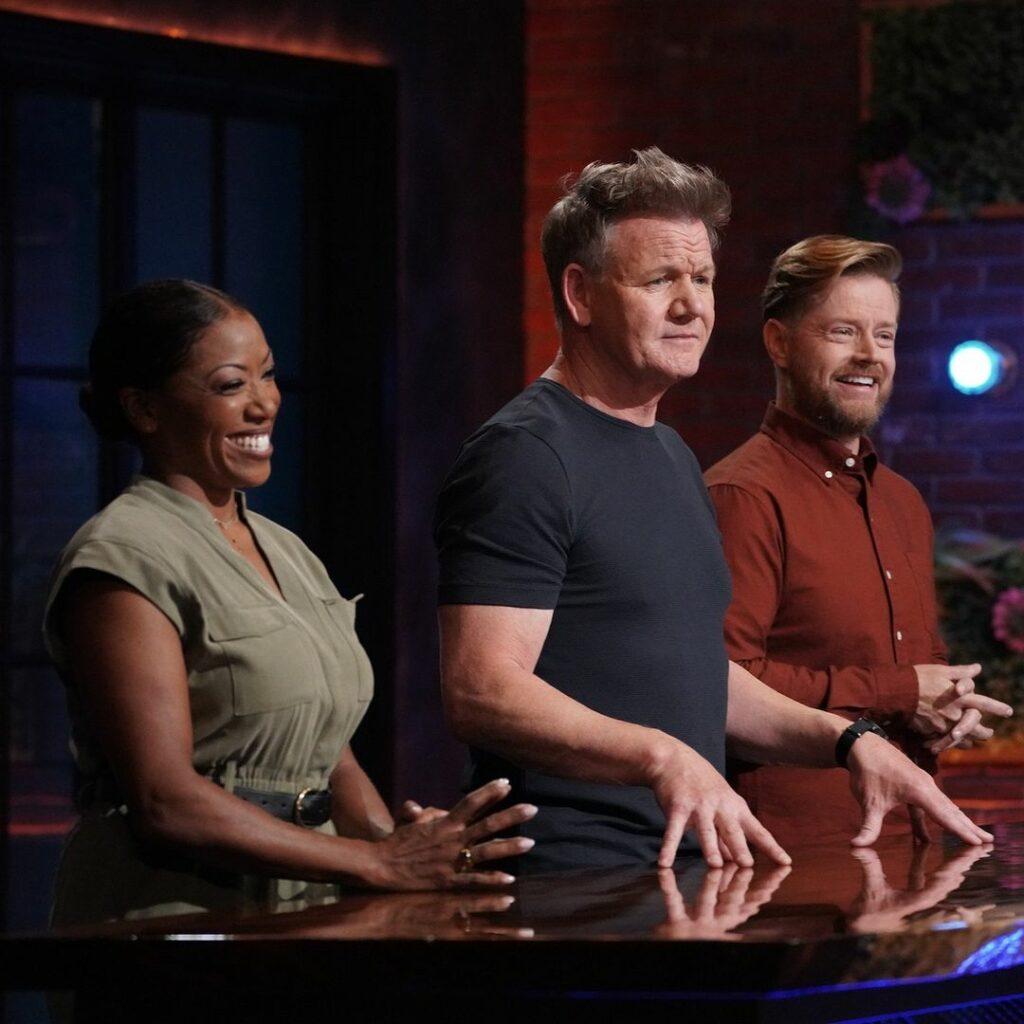 The show is distinctly different than Gordon's other Fox cooking competitions, namely "H—'s Kitchen" and "Masterchef."
The show features three teams of five social media chefs who are competing to win a one-year of mentorship from Gordon and his fellow celebrity chefs. The first episode featured each of the contestants cooking dishes which helped each chef pick who they wanted for their team.
The catch to this cooking show is that there isn't only one kitchen. There are three kitchens, spread across three levels. The top-level features the nicest kitchen with state-of-the-art appliances. The lowest-tier kitchen features shabby refrigerators and appliances that look like something you'd find at a garage sale.
In addition, there is also a platform of ingredients that starts at the top level. Once contestants select what they want, the platform moves to the next level before going to the lowest-tier kitchen. This means that not only are chefs working with basic cookware, but they are also stuck trying to make a delectable dish with whatever meager ingredients are left.
Gordon Created Three Kitchens To Reflect His Career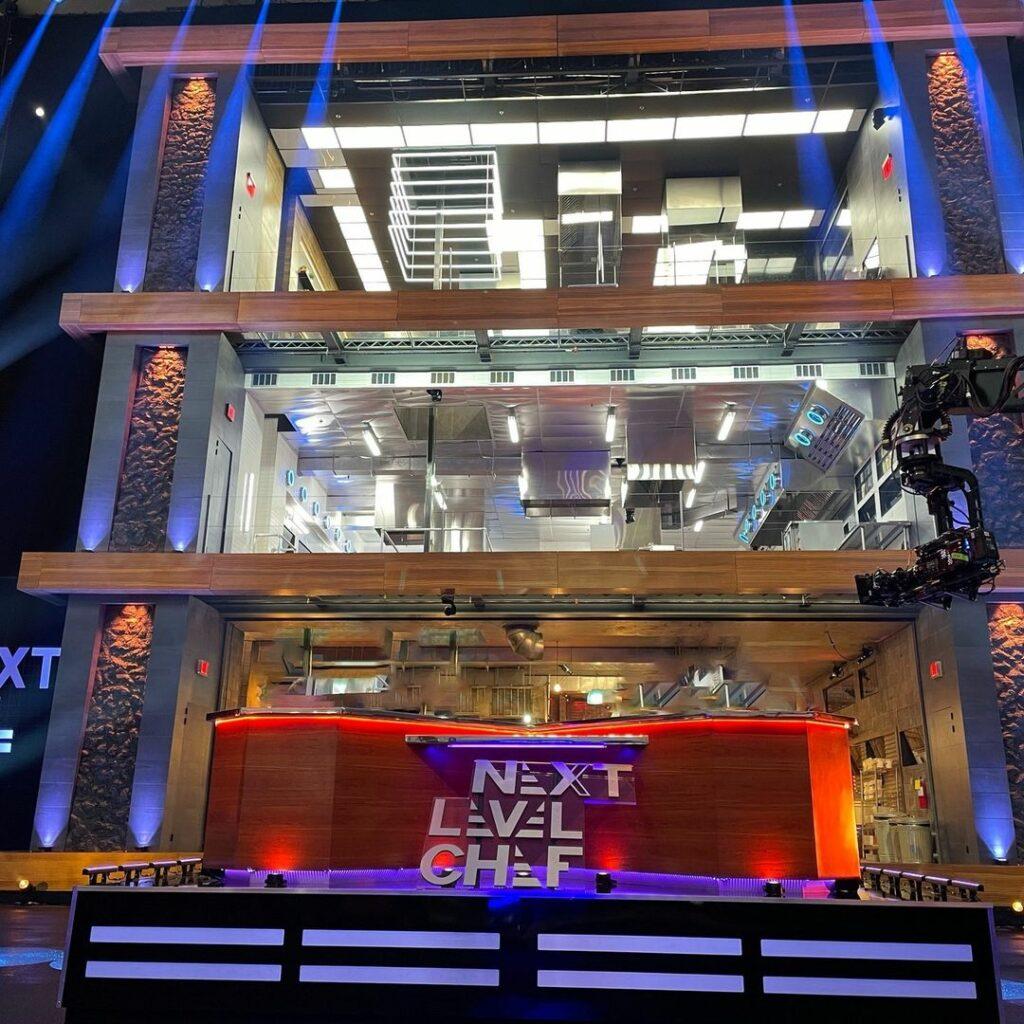 "I think I gave birth to this show during the pandemic," Gordon explained. "As you know, restaurants shut down, hospitality was brought to a halt, people were told to stay in their houses. When everything stopped, I took that negativity and turned it into grassroots and got super creative."
He continued, "And then I had this crazy idea: My career started in the basement. And when I won my third Michelin star, I got to the very, very top—but I still had those cuts of fish and meat that I still have heavily featured on my menu out of respect from starting from the bottom, from a braised oxtail to a mackerel that's not as glamorous as tuna. So, three kitchens stacked on top of one another, three incredible mentors. And then there were the sparks that flew when we put social media cooks together with professional chefs—watching them argy-bargy in the kitchen, it's brilliant."
He also compared it to his previous shows, saying, "I'm not going to get complacent, but what I am going to do is get creative and take all those elements of 'Kitchen Nightmares', 'Hotel H—', '24 Hours to H— and Back', and then I sort of look at the food scene in terms of how much more we appreciate good food, and how much money we haven't got today to cook."
"Next Level Chef" is currently available to stream on Hulu.