"Jeopardy!" champion Amy Schneider is facing a lot of public pressure.
Not only is Schneider facing pressure to make it into the top three in the "Jeopardy!" Hall of Fame, but she is also facing criticism of a different kind: transphobic comments from Twitter trolls.
Over the past year, seeing the hashtag #Jeopardy trending has caused concern in the hearts and minds of fans, since its trending was synonymous with the hosting scandal that took place earlier this year. On Friday morning, on the last day of 2021, #Jeopardy was trending due to outrageous comments claiming that Schneider didn't actually break former "Jeopardy!" contestant Larissa Kelly's record.
Amy Schneider Beats Larissa Kelly's Score, Some Say It Doesn't Count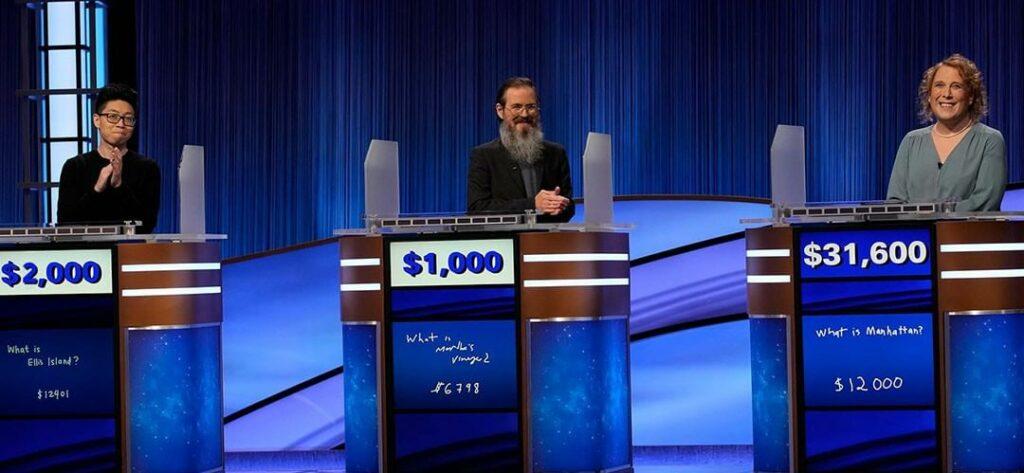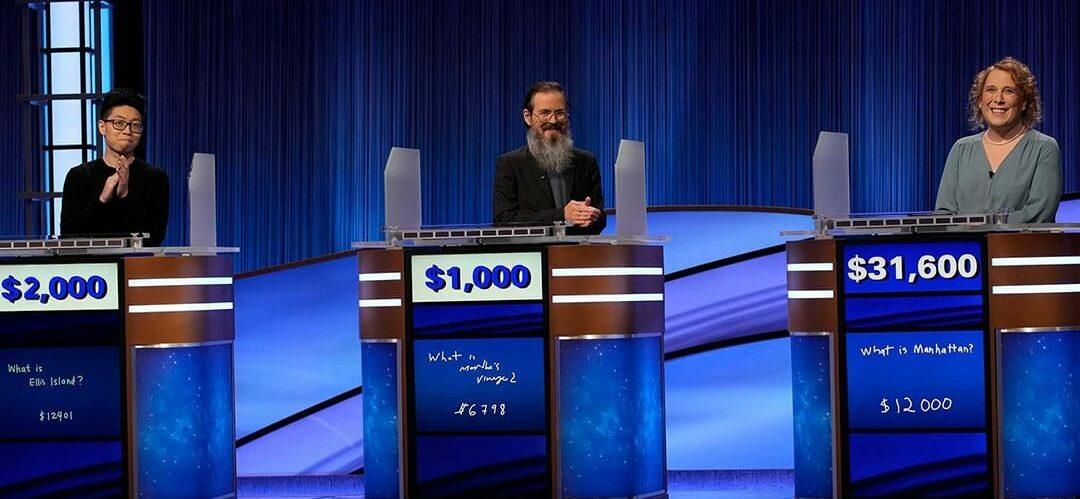 As The Blast previously reported, former "Jeopardy!" contestant Larissa Kelly won $655,930 through regular gameplay and tournaments. On Christmas Eve, Schneider claimed a staggering total of earnings to $706,800 through regular gameplay alone, which was enough to break Kelly's old record.
"Well, it was fun to hold a Jeopardy record for a few years… but it's been even more fun to watch @Jeopardamy set new standards for excellence, on the show and off," Kelly tweeted. "Congratulations to Amy on becoming the woman with the highest overall earnings in the show's history!"
"Thanks so much," Schneider replied. "I'm honored to be in your company, and I look forward to some day watching the woman who beats us both!"
One fan loved the exchange between the two and tweeted, "I hope there will be a long line of such women, but you are certainly setting the bar extremely high for them! (And holy h—, that's *before* any tournaments…can't wait to see the fireworks to come!)"
However, some are insisting that Schneider's record doesn't count for this reason.
Amy Schneider Is Openly Trans And That's… A Problem?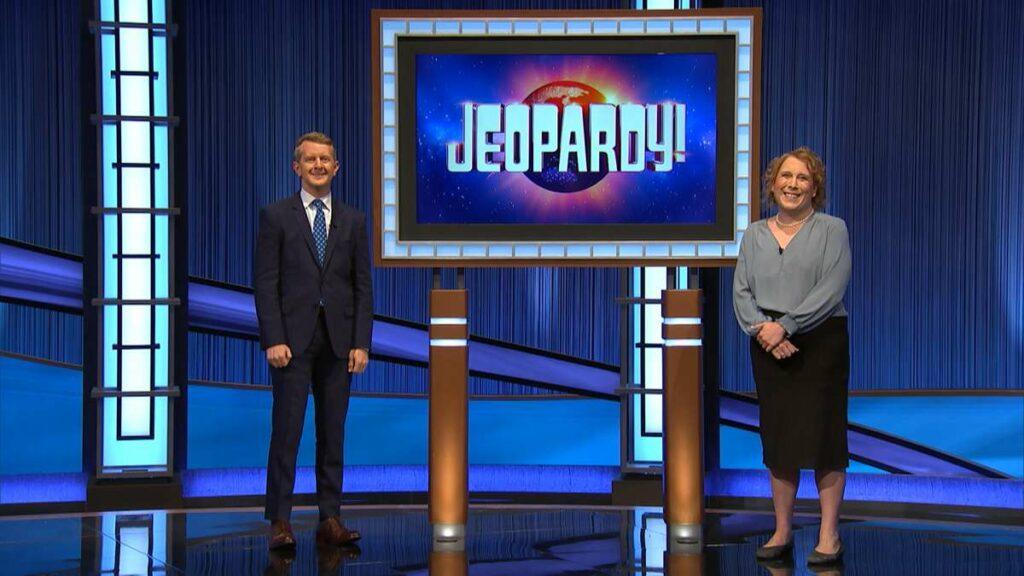 Amy Schneider has been breaking barriers in "Jeopardy!" history. Although she isn't the first openly trans champion on the show, she is the first openly trans person to make it all the way to the Tournament of Champions, which is a high honor.
Twitter trolls have tried to take over the comments of Kelly's Twitter praise, insisting that Schneider cannot become the woman with the highest total in the "Jeopardy!" Hall of Fame because she was not born a woman.
Fortunately, Kelly was quick to shut those comments down.
OMG y'all. Larissa Kelly, the previous female record holder, congratulated Amy Schneider for being the highest winning woman on Jeopardy. Transphobes have been saying "she was forced to or else she would get cancelled."

So she is going the extra mile and going off on them! pic.twitter.com/dQDt366Hff

— Erin, Trail Mom (@ErinInTheMorn) December 29, 2021
"She's not female," one person wrote, to which Kelly quickly responded with, "You're not welcome in this thread. Blocked."
"I'll take Biological Realities for $1,000, Alex," another commented. "Answer: XX chromosomes, can menstruate, and birth children. Not merely a dude who puts on a dress. Question: What is a woman?"
"The clue structure here is all wrong," Kelly replied. "Blocked."
"As long as you say you are the highest winning transgender, I'm okay with it," another person wrote. "DON'T CALL YOURSELF A WOMAN. YOUR NOT. Look what has happened to womans sports. Not that jeopardy is athletic it's the same logic having xxx beating xy in competition and saying it's the same."
"Whether you're okay with it isn't really relevant," Kelly replied. "Blocked."
Hopefully, Schneider will take some advice from Taylor Swift and just "Shake It Off!"