Actors Dwayne Johnson and Vin Diesel have more "Bad Blood" than a Taylor Swift song, and it doesn't look like they'll be burying the hatchet any time soon.
Previously, Johnson had only agreed to return in "The Fate of the Furious" under the condition that he and Diesel shared no scenes together.
In a now-deleted Instagram post, Johnson went off on Diesel, writing, "My female co-stars are always amazing and I love 'em. My male co-stars however are a different story. Some conduct themselves as stand-up men and true professionals, while others don't. The ones that don't are too chicken s–t to do anything about it anyway."
In a Vanity Fair spread back in October, Johnson admitted that his tweet caused a "firestorm" and he and Diesel had a meeting in Johnson's trailer to try to make nice.
"I wouldn't call it a peaceful meeting," Johnson said. "I would call it a meeting of clarity. He and I had a good chat in my trailer, and it was out of that chat that it really became just crystal clear that we are two separate ends of the spectrum. And agreed to leave it there."
Vin Diesel Invites His 'Little Brother' Back To The Set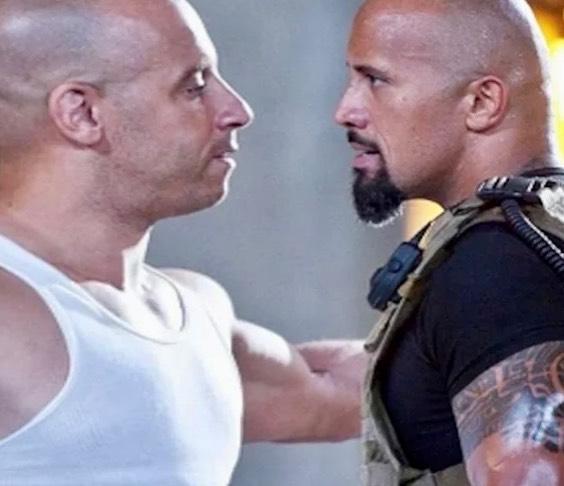 In an Instagram post only a few weeks later, Vin Diesel invited his "little brother" back to set.
"My little brother Dwayne… the time has come," he continued. "The world awaits the finale of Fast 10."
"As you know, my children refer to you as Uncle Dwayne in my house," he continued. "There is not a holiday that goes by that they and you don't send well wishes… but the time has come. Legacy awaits."
"I told you years ago that I was going to fulfill my promise to Pablo," he added. "I swore that we would reach and manifest the best Fast in the finale that is 10! I say this out of love… but you must show up, do not leave the franchise idle you have a very important role to play. Hobbs can't be played by no other. I hope that you rise to the occasion and fulfill your destiny."
Many fans showered Diesel's post with cries of "Familia," with many fans echoing Diesel's plea for The Rock to return to the franchise.
"I agree," one fan wrote. "After all, you guys are FAMILY."
Dwayne Johnson Return IS NOT HAPPENING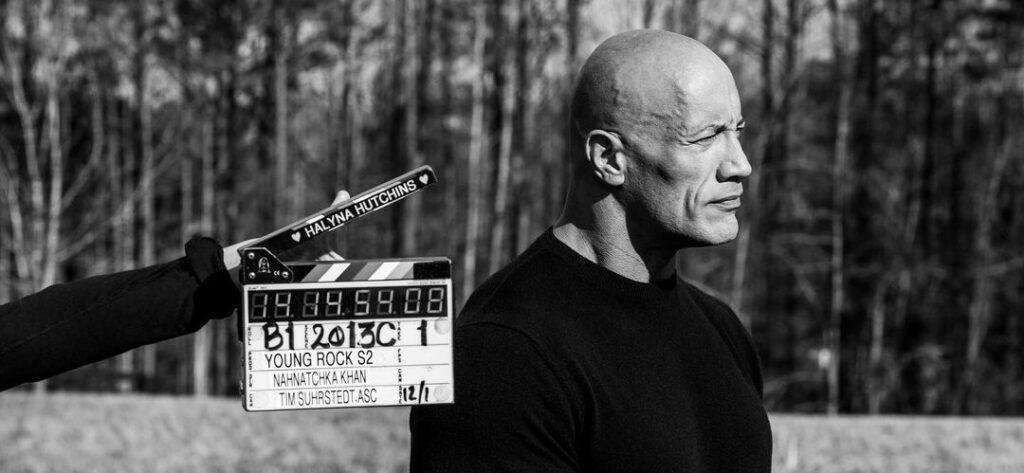 In a new interview with CNN, Johnson revealed that he and Diesel had already had a conversation with private and that he was not, under any circumstances, going to appear in the "Fast and Furious" finale.
"I told [Diesel] directly that I would not be returning to the franchise," he said. "I was firm yet cordial with my words and said that I would always be supportive of the cast and always root for the franchise to be successful, but that there was no chance I would return."
"Vin's recent public post was an example of his manipulation," he continued. "I didn't like that he brought up his children in the post, as well as Paul Walker's death. Leave them out of it. We had spoken months ago about this and came to a clear understanding."
Although he and Vin Diesel still have some unresolved issues to work through, Johnson still wishes the best for the cast and crew of the "incredible franchise."
"My goal all along was to end my amazing journey with this incredible franchise with gratitude and grace," Johnson added. "It's unfortunate that this public dialogue has muddied the waters. Regardless, I'm confident in the 'Fast' universe and its ability to consistently deliver for the audience… I truly wish my former co-stars and crew members the best of luck and success in the next chapter."