Actor Neil Patrick Harris got an adorable gift for Christmas from his husband, David Burtka.
"The Matrix Resurrections" actor took to Instagram to reveal the "awesome gift" he got this year: replica stuffed versions of their three dogs!
"Bravo @cuddleclones for nailing Gidget, Spike, and Ella's likenesses," he wrote, sharing a side-by-side photo of the stuffed replicas of his dogs in the exact same position as his real dogs. He also gave a shout-out to his husband for "being so gift smart!"
Cuddles Clones is a company that "captures your pet in adorable stuffed animal form! Every purchase provides direct animal welfare care to pets."
Fans Are In AWE Of The 'Adorable' Replica Pets!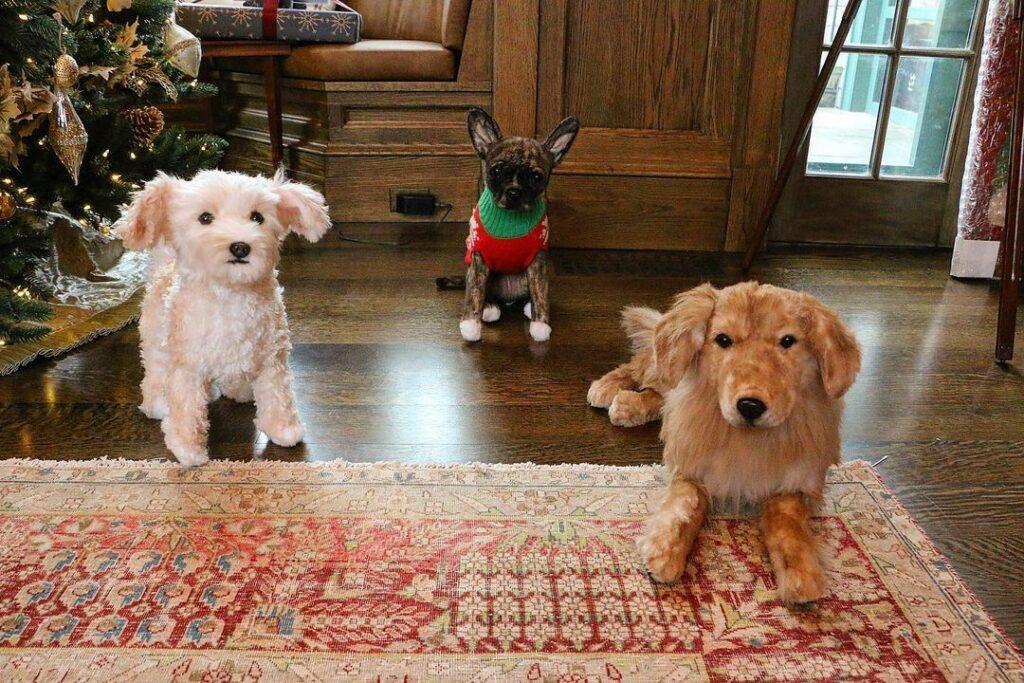 "Mad Men" actress Christina Hendricks was one of the first to comment on the post. "Tamara has one of those!!!" she wrote. "They're amazing."
"OMG! I really thought they were the real thing!" another fan wrote.
"This are ADORABLE!" another fan commented. "Exact likenesses!"
"I couldn't tell that the stuffed ones were stuffed at first," another fan wrote.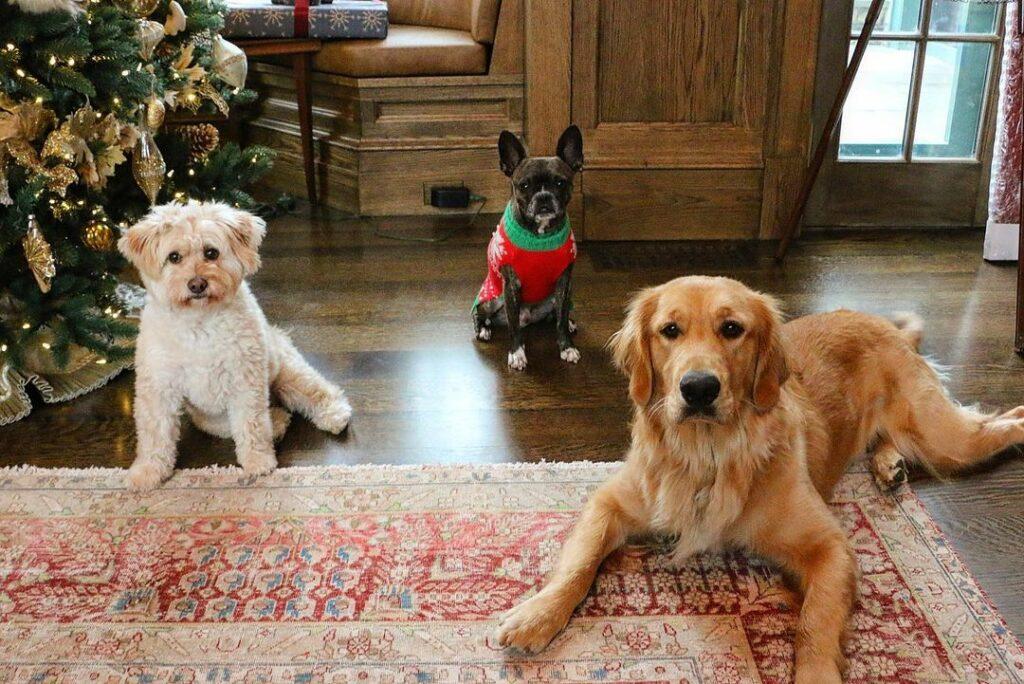 "Wow, Spike is perfect!" said another fan. "Ella's a little small, but that's a lot of material to scale."
"That's incredible," another wrote. "The likeness of each dog is spot on."
"I looked at the first picture and thought even the replicas were real at first glance," another wrote. "Super sweet and cool!"
The Harris-Burka Family Celebrates Ella's Second Christmas With Them!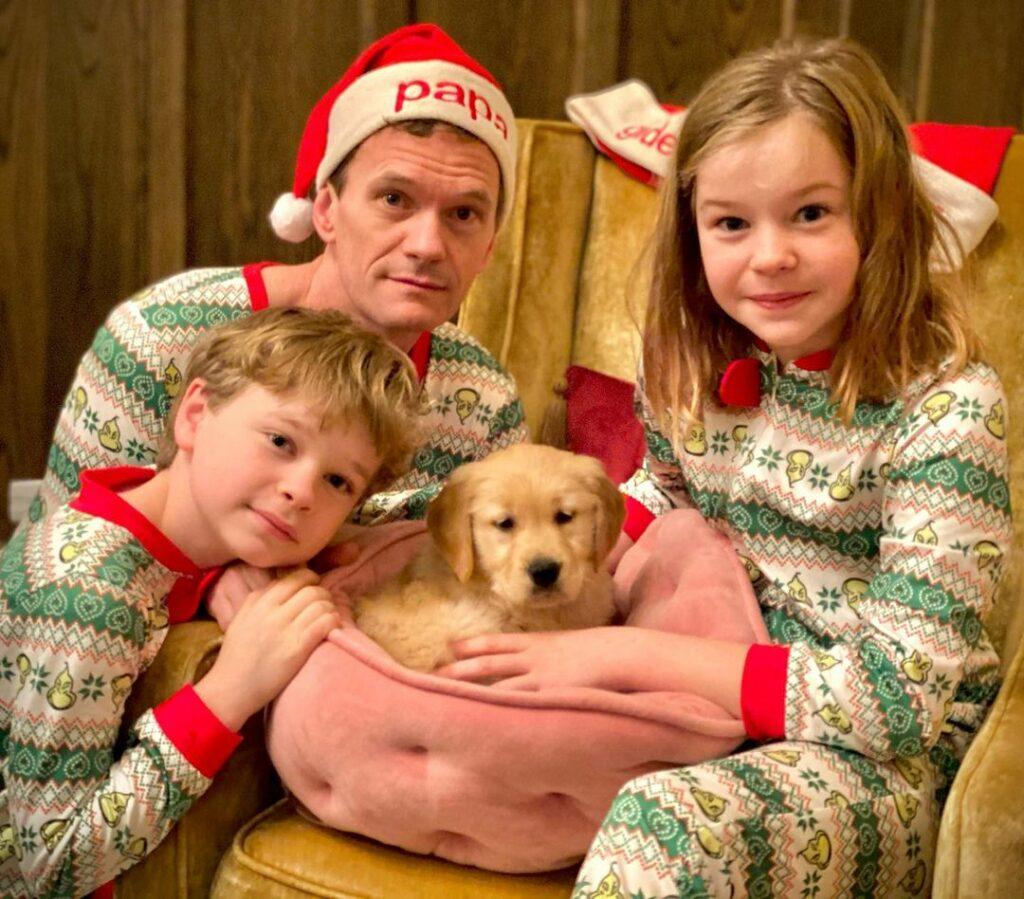 Harris and Burka aren't just dog dads! In addition to their three pups, they also parent 11-year-old twins Harper and Gideon. Last year, in Christmas 2020, Harris revealed that "Santa" got his kids a little something special that year.
"Oh Santa, what have you done??" Harris captioned the snap of his him and his kids in matching pajamas. Sitting between them in a small pink puppy bed is a small golden retriever pup.
"Oh Christmas morning, @dblicious and I watched Gideon and Harper open a box filled with… a golden retriever puppy," he continued. "Her name is Ella, and she has pretty much taken over our lives."
"She's curious, clumsy, and sublime," he added. "Except for when she's peeing everywhere. Or gnawing on everything. Which is always. Methinks we need some training. But first, I must go cuddle. Thanks, Santa. You rule. #grateful."
View this post on Instagram
In addition to Ella, the newest member of the family, they also have two more dogs: Gidget and Spike.
They adopted Gidget from the North Shore Animal League in 2016 when she was only 6 months old. Gidget is a terrier mix who has been described as "a bit of a show dog." Gidget is so popular with fans that an Instagram account dedicated solely to her has over 8,000 followers!
Spike is a little less popular on Instagram, with only 3,000 followers, and only two photos. The last one was posted on January 31, 2020, so Spike doesn't seem to be a fan of snapping selfies! Spike was also adopted from the North Shore Animal League, although it's unclear exactly when he was adopted. The chihuahua and French bulldog mix made his first official appearance on Harris' Instagram page in December 2019.
Fans can't wait to see if they'll add another pet pooch to their ever-growing family in 2022!