"Star Wars" actress Carrie Fisher passed away exactly five years ago today on December 27, 2016. The "Wishful Drinking" author experienced a heart attack on a flight to Los Angeles on December 23, 2016. She passed away in the hospital four days later. She was 60 years old.
Things were made all the more difficult for her only daughter, actress Billie Lourd, when Fisher's mother and Lourd's grandmother – "Singin' in the Rain" actress Debbie Reynolds – passed away from a stroke the day after her daughter died.
Now, on the five-year anniversary of her death, fans, family, and costars are paying tribute to the late actress.
Mark Hamill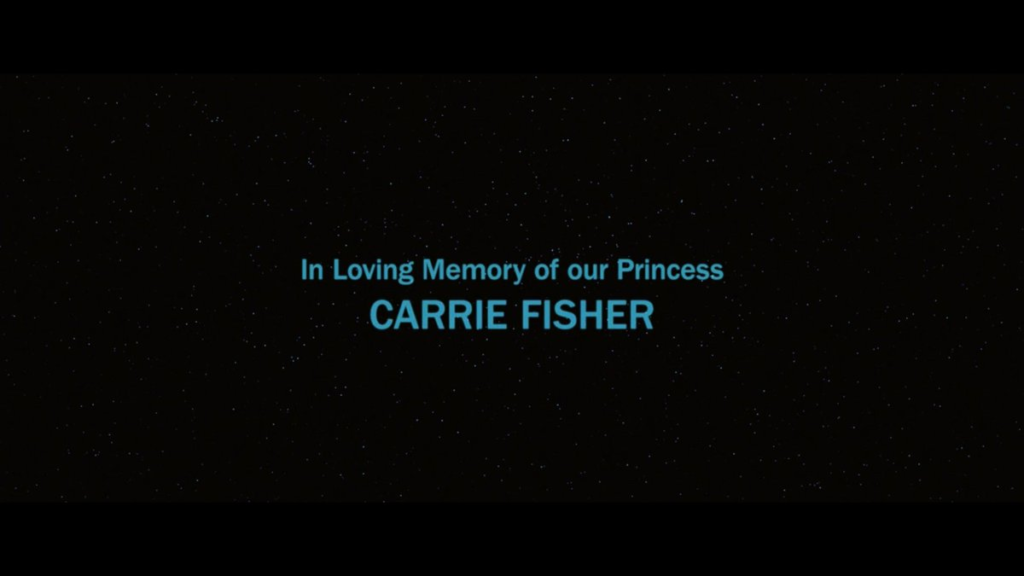 One of Fisher's closest costars was Mark Hamill. Fisher played Princess Leia in the "Star Wars" original trilogy and General Leia Organa in the "Star Wars" sequel trilogy. Mark Hamill played her brother, Jedi Luke Skywalker.
Hamill tweeted a simple snap of the "Star Wars" credits that simply read "In Loving Memory of our Princess Carrie Fisher."
"Best princess ever," one fan wrote.
"I was never much of a Star Wars fan, but I have a lot of respect for those who made it what it is," another wrote. "She was gone far too soon."
"I choose to believe she is just in a galaxy far far away fighting the good fight till we can join her," another added.
Another wrote, "Still cannot believe she's gone."
"I remember when I heard the news," said another fan. "I still miss her to this day."
"May the Force be with her, always," wrote another.
Happy Birthday to a very special someone who was never not fun & always highly tolerant of my juvenile on-set high jinks… even when she wasn't in the mood. #CarrieOnForever ❤️. . pic.twitter.com/ehg7v55FS8

— Mark Hamill (@HamillHimself) October 21, 2021
For what would have been Carrie's 65th birthday on October 21, 2021, Hamill posted a throwback photo of him teasing her hair between takes.
"Happy Birthday to a very special someone who was never not fun & always highly tolerant of my juvenile on-set high jinks… even when she wasn't in the mood," he tweeted alongside the hashtag #CarrieOnForever.
Billie Lourd Honors Her Mother's Death With Throwback Snap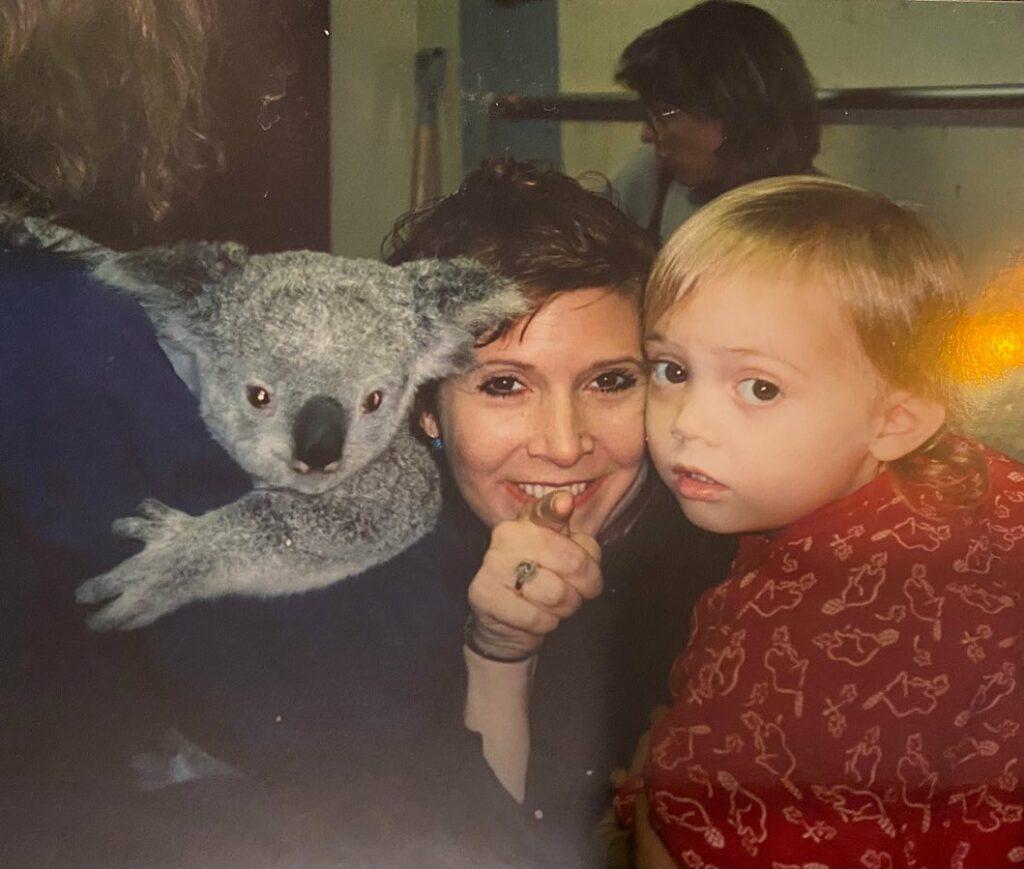 On December 26, Lourd posted a photo of her mother smiling at the camera, wedged between a young Lourd and a koala.
"People always ask me what stage of grief I'm in," Lourd wrote in the caption.  "And my answer is never simple."
"I'm in a different stage of grief in each moment of every day," she continued. "My grief is a multi course meal with many complicated ingredients. An amuse bouche of bargaining followed by an anger appetizer with a side of depression, acceptance for the entree and of course a little denial for dessert."
"And that's how grief should be – all things all at once – actually there is no "should" in grief – grief just is whatever it is for you and that is how it 'should be,'" she wrote.
She added, "Ps for anyone wondering why I'm posting this on the 26th it's the 27th here down unda (aka Tomorrowland) so what better thing to post for my Momby's Australian death anniversary (4 words I never thought I'd be putting next to each other?!?) than this picture of her and I with a koala!?"
"Sending my love to anyone out there who needs it," she concluded.