Chris Hemsworth is looking more and more like the God he plays in the Marvel Universe with a ripped body that even Dwayne Johnson could be jealous of if Hemsworth's fans are to be believed.
He also believes in going all out for Christmas, and while he's not playing dress-up this year, Instagram filters sure come in handy. First, he's a Santa every girl wants for Christmas and then, he takes great delight in throwing his family down. Watch…
Hemsworth Makes A Dream-Bod Santa
View this post on Instagram
First things first, Santa is now ripped. At least Hemsworth's version of Santa is, even if the Marvel star did not actually play dress-up and used a filter instead.
To play the Grinch, Luke Hemsworth was the perfect foil. Wrote, Chris's brother, "Dude?! What are all those bumps all over your body?! The backs even worse than the front!"
While a few trolls went after Luke without realizing who he was, one fan admitted, "oof! I was about to stand up for Chris and shame you for body-shaming until I saw who you are 😂".
It seems Luke Hemsworth is happy to poke fun at his brother on social media, and if that's not enough, another of Chris' siblings is happy to shove him down a few notches as well.
Chris Hemsworth Makes Son's "Wish" Come True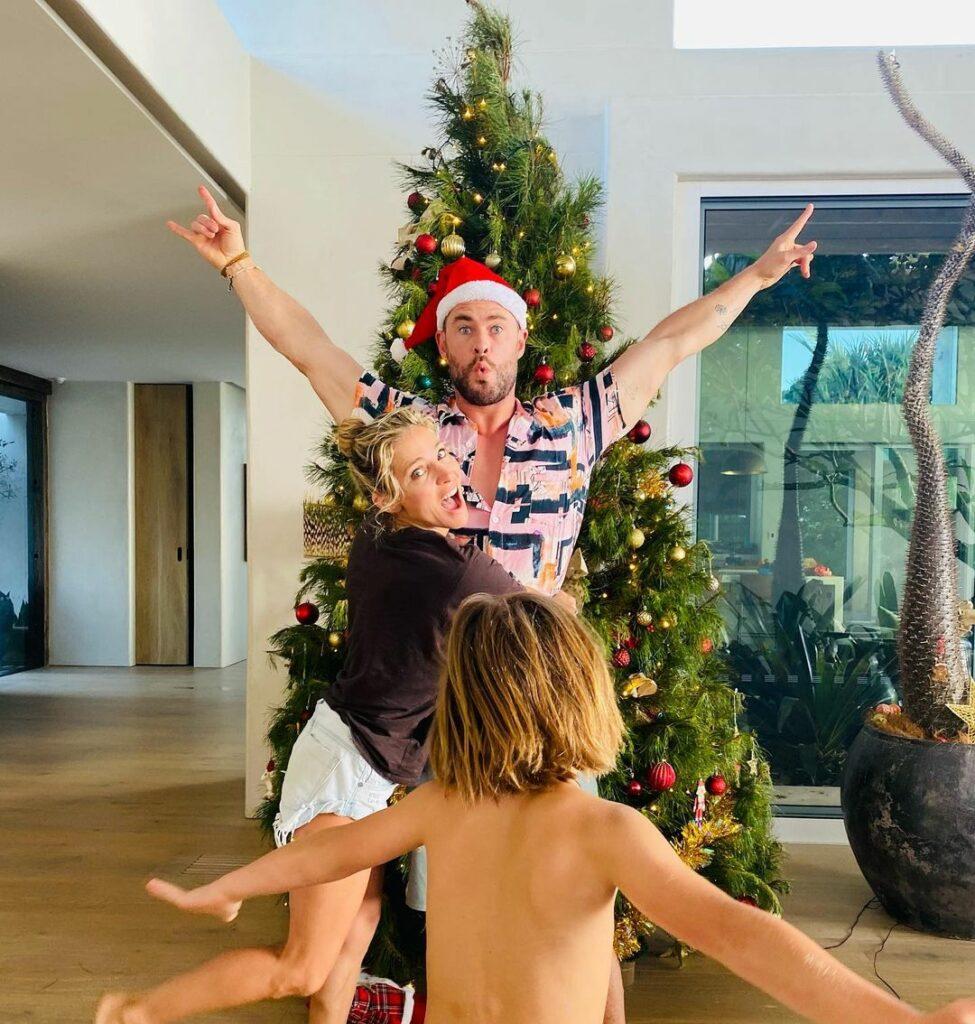 Hemsworth is known for his cheery behavior during Christmas, and now that the whole clan is celebrating in Europe somewhere, the snow is adding to his quirky nature. His Christmas morning video was off making his son's wish come true.
Wrote the Thor actor, "Dad for Xmas this year I want to fly" you're welcome son 😘🎄" 🚀 #dreamsdocometrue" and then tongue-in-cheek, Hemsworth grabbed hold of his boy, Tristan and threw him in the air, right into a pile of snow. "Frozen" vibes, for sure. 
But as soon as he did, Tristan's uncle, Liam Hemsworth was right at hand to exact revenge as he pummeled Chris down as well. Probably why the son of "Thor" is more of a "Hawk-eye".
Watch!
View this post on Instagram
Unafraid To Throw The Wife Down Too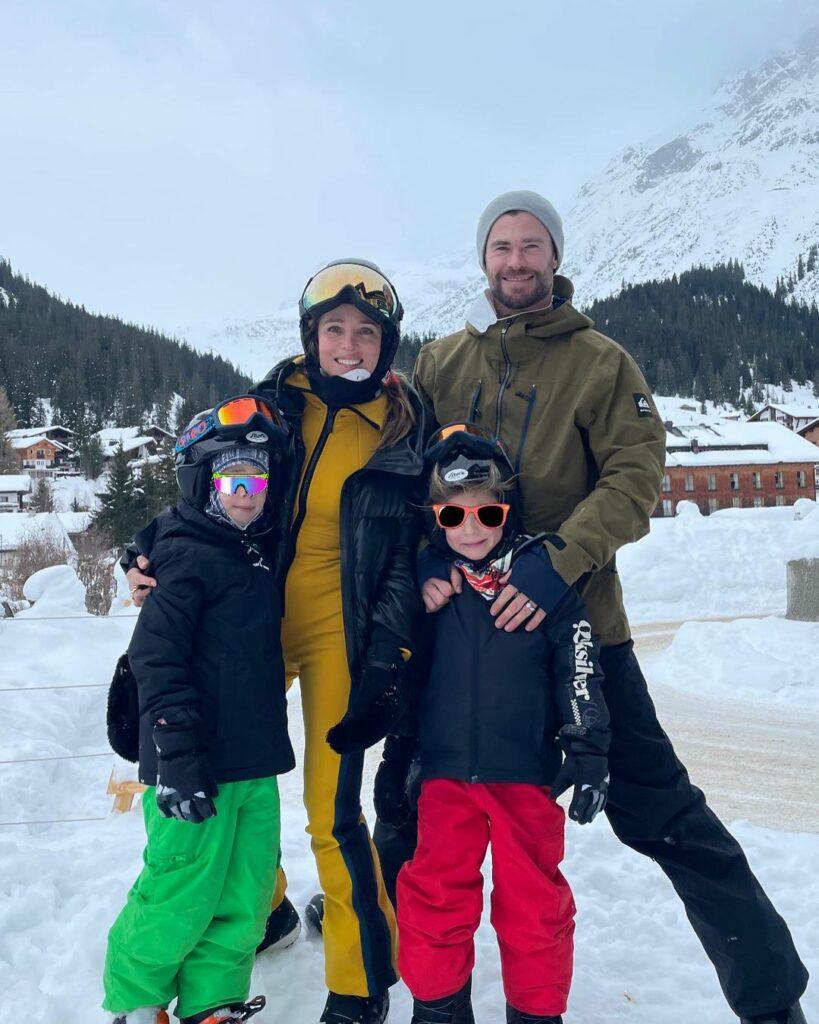 Chris' Christmas jocularity is not just aimed at his kids, he's happy to throw his wife down as well. In the snow, that is. And that's exactly what he did, and Elsa Pataky shared the video as proof.
Wrote the Fast & Furious actor, "Another romantic moment with my beautiful husband 😘😘😂😂". The video shows Hemsworth approaching Elsa on a snow-covered vista as if he were pointing out something to her. As soon as she looked away, he pushed her down to land on a heap of snow. Luckily, all she did was laugh, as he later extended his hand for her to get up. She did try to get him back with snowballs but hey, let's not underestimate Thor. Guess this is how he keeps the spark alive.
As one fan wrote, "Love how your boy is trying to come and rescue you but can't get out of the powder 😂😂❤️❤️❤️❤️"
Here's all the snowy fun.
View this post on Instagram