Olivia Culpo is leaving little to the imagination in her recent outfit!
The Miss Universe 2012 made the work week a little more exciting by uploading a tantalizing Instagram post for her 4.9 million followers to enjoy. She sent temperatures rising on social media due to her extremely revealing ensemble. See it below.
Dressed To Kill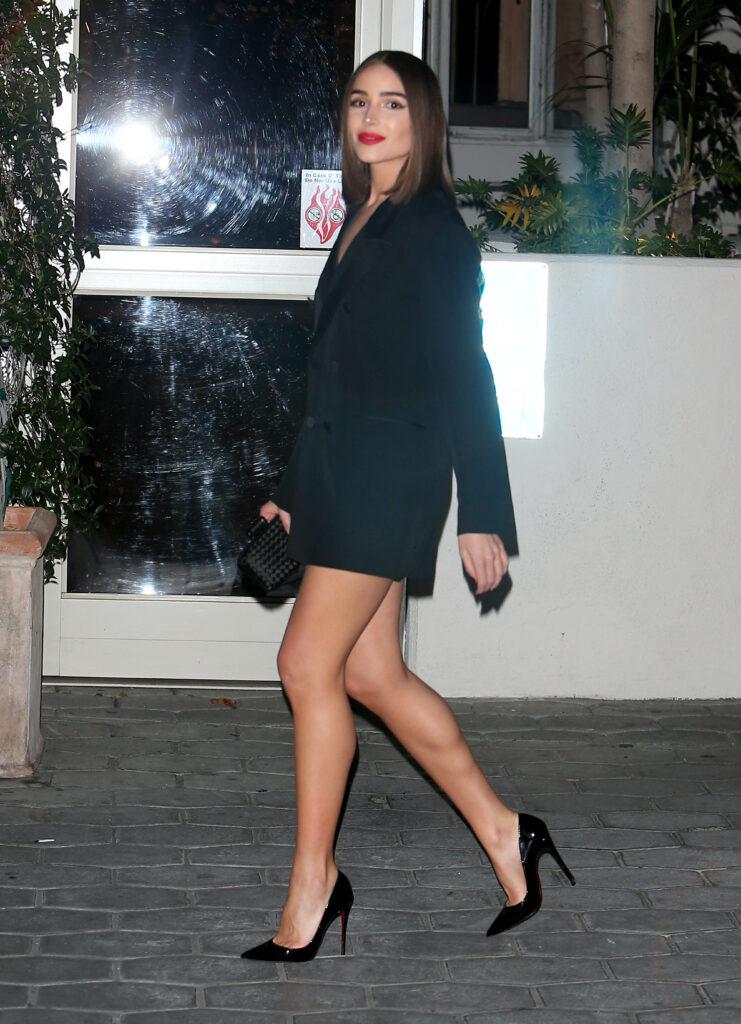 The 29-year-old media personality rocked a black, flowy skirt for the occasion. It boasted a high-waisted design with a thick waistband that hugged her tiny waist. The garment also had an uneven hem with the longest length hitting her heels. Its high slit revealed she didn't wear anything underneath the piece of clothing while sporting a pair of thigh-high boots.
Culpo paired the skimpy skirt with a matching crop top with a turtleneck design and 3/4 sleeves. Its cut left her chiseled abs on display.
She carried a black woven purse as her only accessory and had her brunette locks styled in sleek, straight strands with a center part. Culpo wore a full face of makeup, a striking application that seemed to feature sculpted eyebrows, cut crease eyeshadow, and voluminous lashes.
Queen Of Poses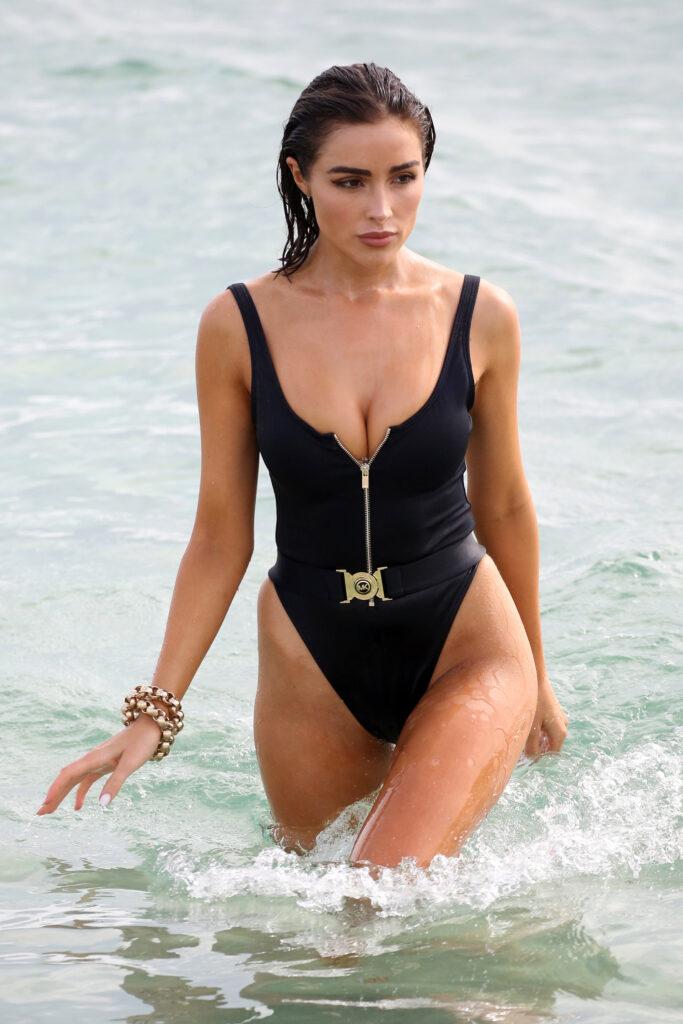 Culpo posed on a white sofa, which was located in a building somewhere in Los Angeles. In the first picture, she bent her right knee and placed it on top of the chair as she looked straight into the lens, offering a serious expression. She kneeled on the couch using both legs in the next photo. She rested her right hand on the chair's backrest while touching her shoe's heel with her other hand.
A swipe to the right featured a candid shot of Culpo smiling brightly in a similar stance as the first snap. She struck more sexy poses in the next two slides while flashing her toned leg.
"LA 🌴🖤❄️ winter," Culpo wrote in the caption.
Fans React
View this post on Instagram

The provocative post appeared to be a fan favorite as it soon amassed over 71,800 likes. Many of Culpo's admirers flocked to the comments section to shower the stunner with praise, amounting to 400-plus comments.
"I mean, I am not okay!! I was not ready for this 🔥🔥🔥🔥🔥" one wrote.
"I think I might be straight now," one of her gay friends commented.
"This is just ridiculous. How this woman can look this good is beyond me. Happy holidays everyone," added the third commenter.
"Absolutely breathtaking as always," a fourth one gushed.
Her Health Journey
View this post on Instagram

Culpo's new share came a month after she revealed to fans that she had an endometriosis surgery a year ago.
"I can't believe it's been one year since my life-changing endometriosis surgery! This disease wreaked havoc on my life mentally and physically," Culpo wrote in an Instagram share, adding pictures of herself lying in the hospital bed.
She continued, "I was consistently told 'painful periods are normal' or worse, I was made to feel that I was being dramatic when my monthly cycle came and i was in such agony I truly couldn't function. Because of the endo community, I found a lot of my answers on the internet and my symptoms were validated."
Getting Candid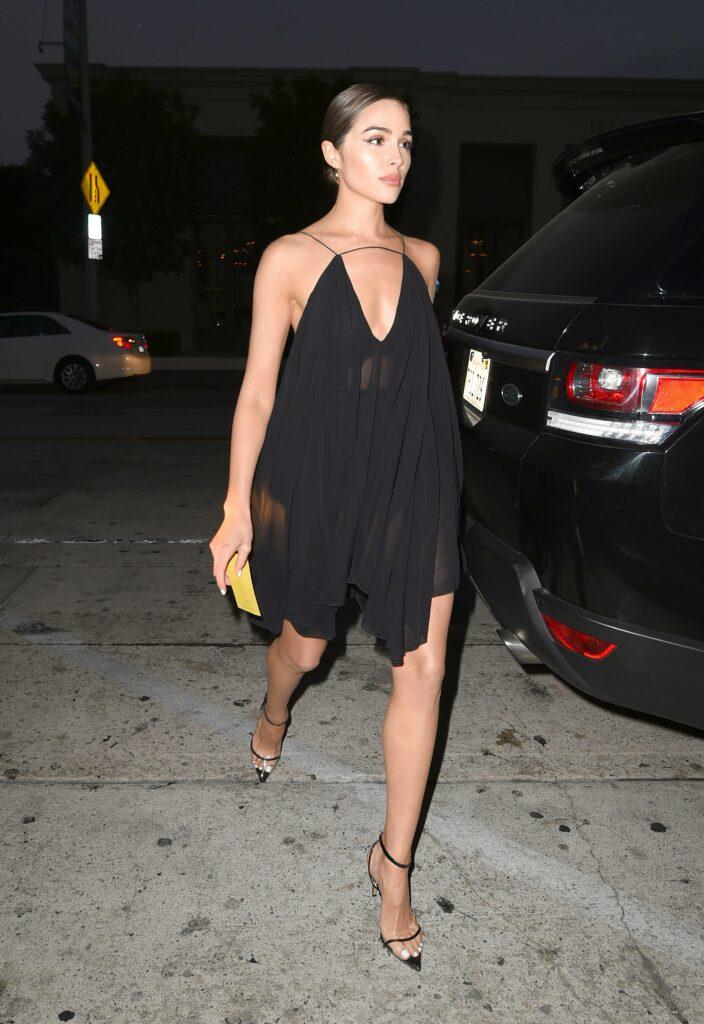 The former Miss USA added, "I wasn't being crazy or dramatic- I was truly suffering from something serious and what I saw online gave me the courage to put my foot down and not take no for an answer. One year later I am lucky enough to have had help from @drvilasagar_endosurgeon and my health has made a complete 180!!! I promised myself after going through my experience I would use my platform to provide information and support to those suffering with this condition or trying to find answers around their menstrual health."