Megan Thee Stallion will no longer perform at the Atlanta Jingle Ball due to health reasons. The rapper released a statement explaining her decision.
Megan Thee Stallion Exposed To COVID
In an Instagram story update on Thursday, Megan informed her fans and the public that she recently discovered that some of her team members had been exposed to COVID-19.
The "Beautiful Mistakes" rapper wrote, "while I tested negative this afternoon, I'm not feeling well and as a safety precaution, I, unfortunately, won't be able to perform at the Jingle Ball in Atlanta, tonight."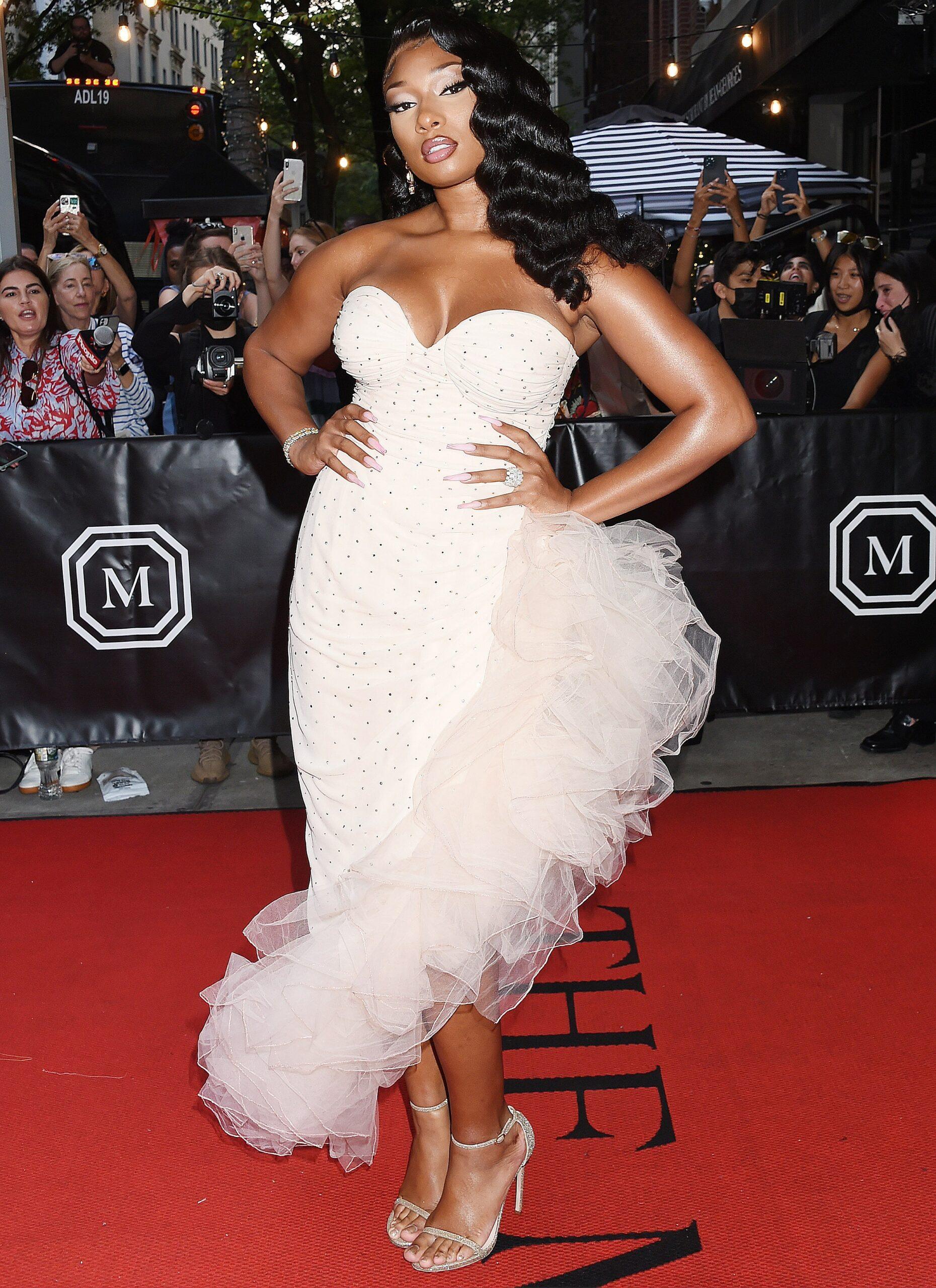 Megan admitted that she was "extremely disappointed" to let her fans down and expressed her desire to get better soon. She also promised to take a follow-up test to confirm her status.
The Jingle Ball was set to hold on Thursday with Megan, The Jonas Brothers, Doja Cat, and Black Eyed Peas at the headliners. Other artists in the lineup included Bazzi, Dixie A'melio, Big Time Rush, Tai Verdes, and Monsta X.
The Jonas Brothers Also Dropped From The Concert
Megan wasn't the only headliner who dropped from the Jingle Ball after team members tested positive for COVID. The Jonas Brothers also had to take a step back after something similar happened with their team.
The boy group expressed their disappointment in a heartfelt statement on social media, writing, "we're extremely disappointed we can't be there with our fans in Atlanta."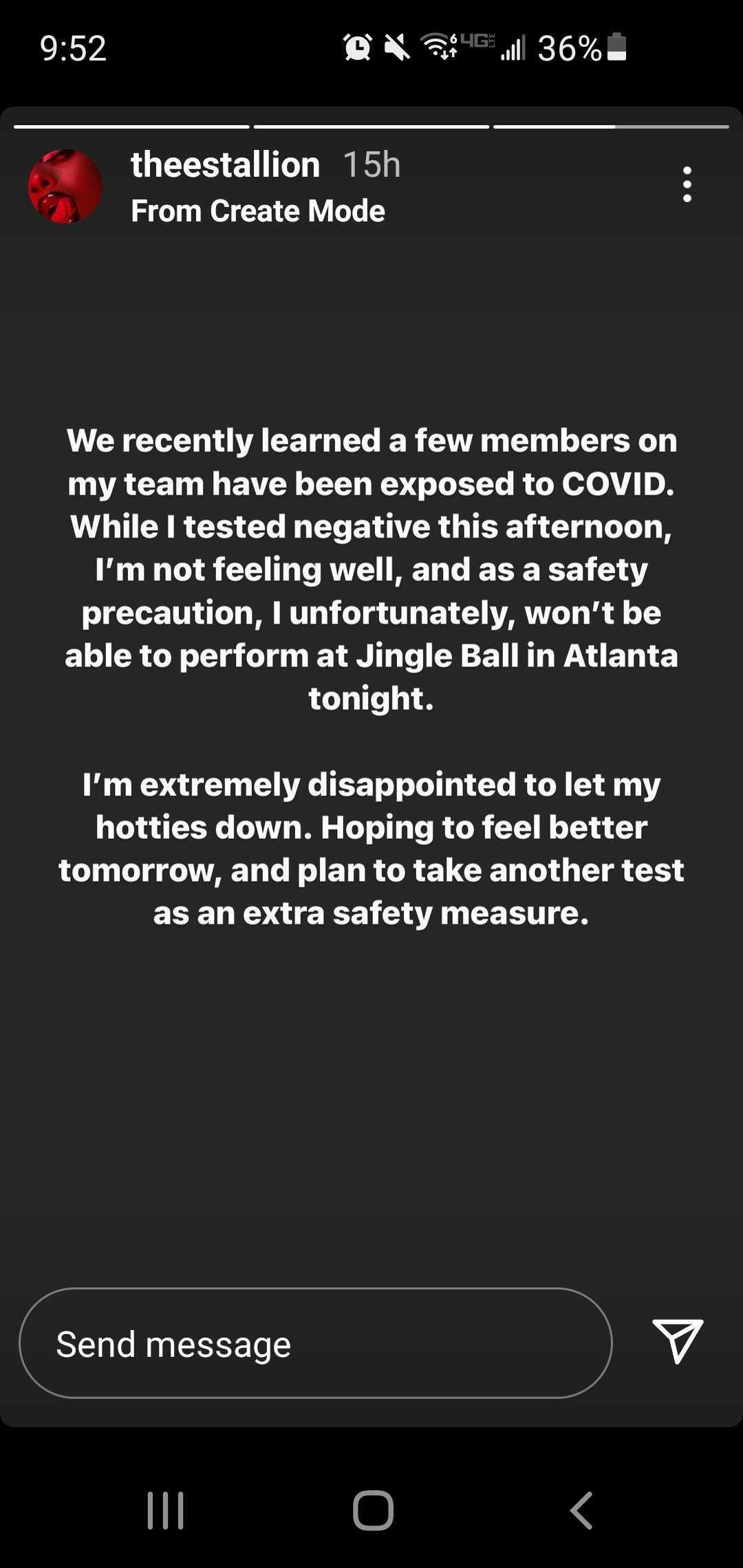 Of all the headliners, only the Black Eyed Peas remained on board as Doja Cat tested positive for the virus earlier in the week and had to drop out.
Doja Cat's Spirits Were Down
As we earlier reported, Doja contracted the virus alongside her team members and shared the devastating news on social media.
The "Need To Know" singer wrote, "As most of you probably hear earlier, a few members on my production team tested positive for Covid 19 and I had to cancel a couple of my upcoming performances as a safety precaution. Unfortunately, I'm sad to share that I just tested positive as well and will no longer be able to perform on the rest of the iHeartRadio Jingle Ball Tour."
View this post on Instagram

Doja confessed that her "spirits are down" as she can't be with her fans in Atlanta, Philly, DC, and Miami. She then assured fans she was doing great and would stay focused on recovering.
Doja's news was met with encouraging remarks from fans, praying for her health and urging her to take a much-needed rest.