Stefani Germanotta, best known under her stage name, Lady Gaga, showed off an impressive purple dress when she stepped on the Red Carpet in London during the world premiere of her new film "House of Gucci."
Gaga, 35, leads an all-star cast including "Marriage Story" actor Adam Driver, "Dallas Buyers Club" actor Jared Leto, "Reversal of Fortune" actor Jeremy Irons, and legendary "Scarface" and "The Godfather" actor Al Pacino. "Frida" and Marvel's "Eternals" actress Salma Hayek also stars.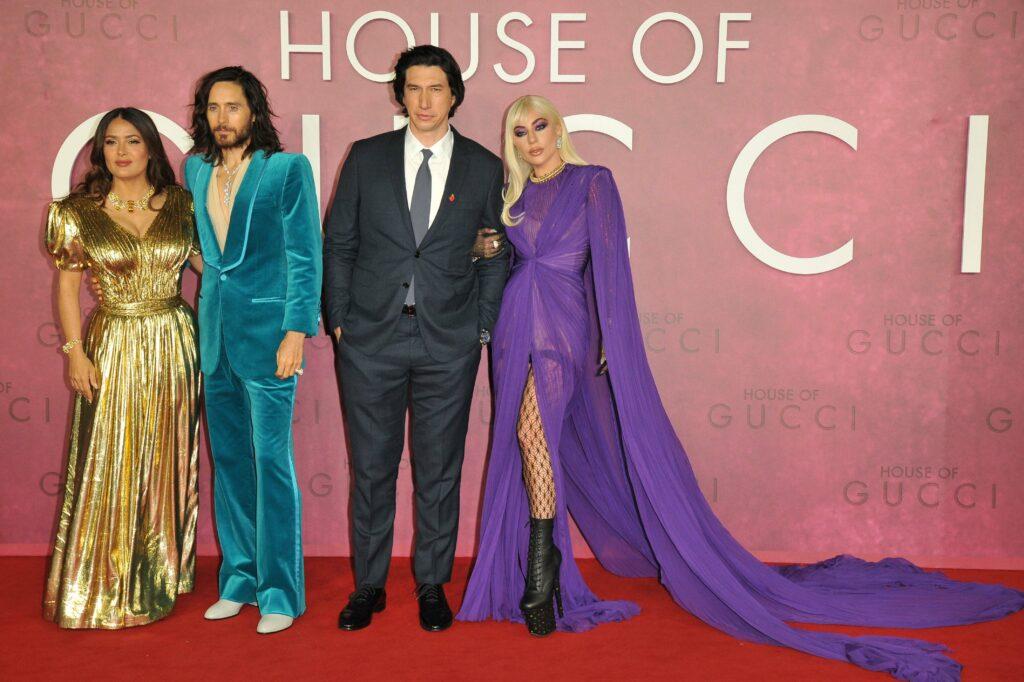 The film is directed by Ridley Scott, who also directed Driver in the Ben Affleck and Matt Damon 2021 drama "The Last Duel." Becky Johnston and Roberto Bentivegna wrote the screenplay based on the book by Sara Gay Forden called "The House of Gucci: A Sensational Story of Murder, Madness, Glamour, and Greed."
The film is part crime drama part biopic, as it portrays the aftermath of the 1995 murder of Maurizio Gucci (Driver) by his ex-wife Patrizia Gucci (Gaga).
The official synopsis for the film reads: "When Patrizia Reggiani, an outsider from humble beginnings, marries into the Gucci family, her unbridled ambition begins to unravel their legacy and triggers a reckless spiral of betrayal, decadence, revenge, and ultimately…murder."
Lady Gaga Stuns In Sheer Purple Cape Gown And Sparkly Gloves
View this post on Instagram
Gaga was dressed in an appropriate Gucci outfit, wearing a "dark violet silk chiffon pleated cape gown." She paired the look with sparkling gloves, thigh-high fishnet stockings, and her signature black platform boots.
She matched the look with accessories from Tiffany & Co. jewelry, including a bejeweled necklace, giant earrings tennis bracelets, and a giant ring.
View this post on Instagram
Adam Driver, notably, did not wear Gucci to the premiere. Nonetheless, the former "Star Wars" actor looked dapper at the premiere in a navy Burberry suit and tie. He adorned it with a red poppy pin in honor of Remembrance Day. Jared Leto, on the other hand, stood out with a sharp turquoise suit that was accented with pale blue trim and a large diamond necklace. He finished off the look with crisp white boots.
View this post on Instagram
Salma Hayek was also stunning in a puffy-sleeved floor-length golden gown that was pinched at the waist. She paired the look with long brown curls and a golden statement necklace and a matching bracelet. Interestingly enough, Hayek has been married to François-Henri Pinault since 2009. Pinault is the CEO of Kering, Gucci's parent company.
The First Reviews Are In And Critics LOVE 'House Of Gucci'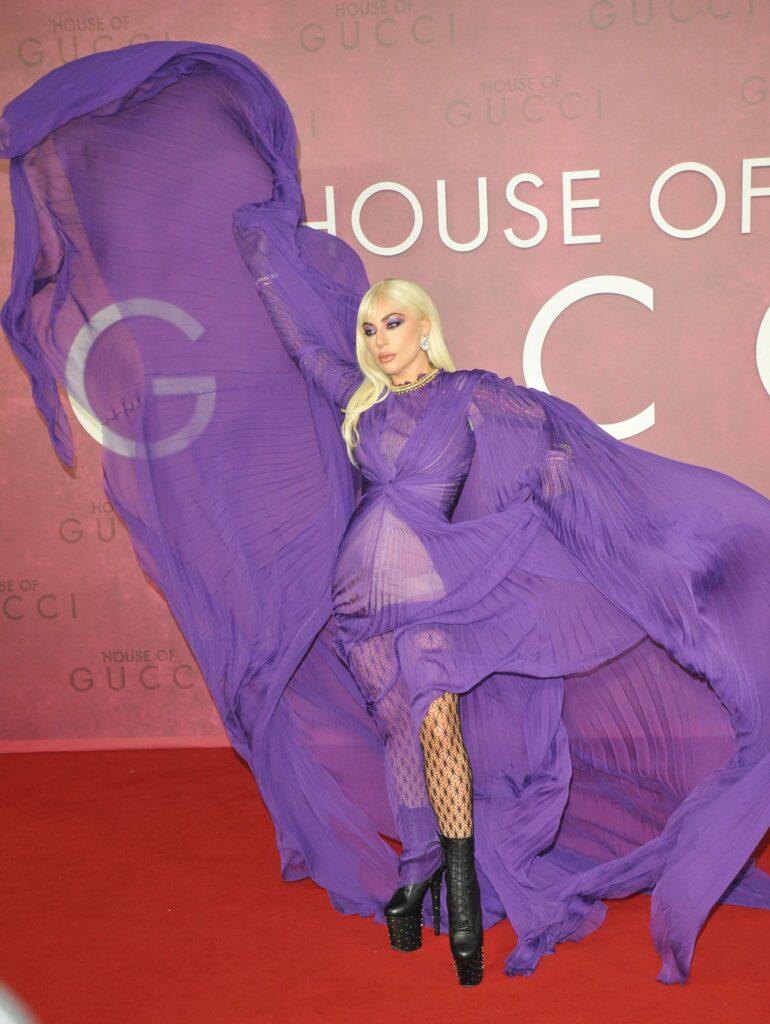 "The House of Gucci" has received rave reviews so far, with one critic saying, "It's criminal how good Gaga is."
"Lady Gaga's performance in HOUSE OF GUCCI is this alchemy of sheer charisma and presence, power of personality, and commitment to the bit," another wrote. "The way she stares daggers at everyone on screen is terrifying. The more I think about it, the more Patrizia is a true horror villain."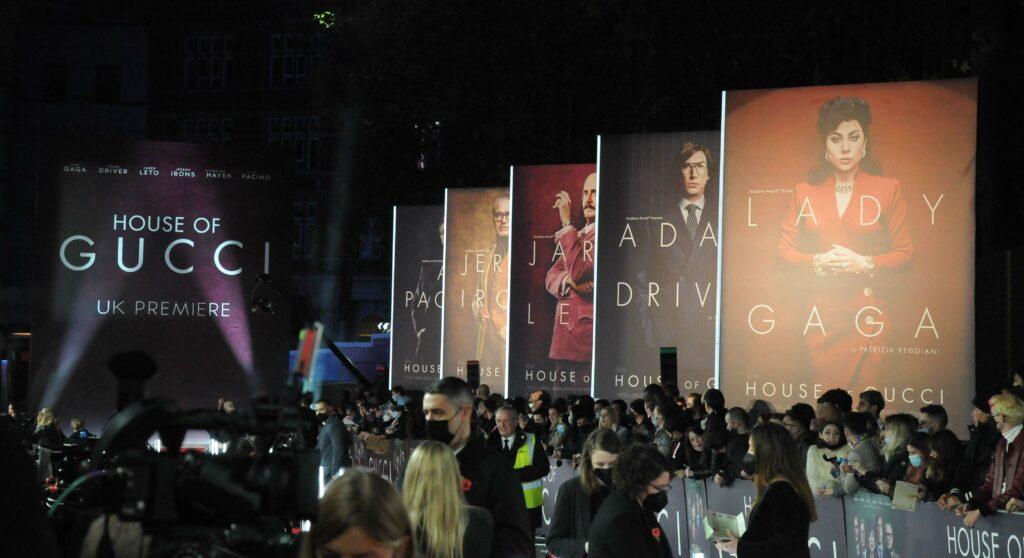 Another fan called the film "deliciously wild. deliciously wild. Lady Gaga is a magnetic force. Just when you think she's peaked, she goes and blows your mind all over again. There's nothing this woman can't do and it never ceases to amaze me."
She later added, "Salma Hayek and Gaga are the duo I didn't know I desperately needed. There's a mudbath scene which should go down in the history books. Jared Leto is also a real scene stealer."
The film is scheduled to hit theaters on November 24, 2021. Check out the trailer for "House of Gucci" below.