Christina Aguilera will drop her new single this week!
On Tuesday, the 40-year-old singer took to Instagram to share the big news. The short message was accompanied by a photo of herself in a new hair color that somehow gave her fans a quick preview of what was to come.
Teasing Her Fans
View this post on Instagram

Christina flaunted her new red locks while wearing a plunging black bra with buckles, offering a tantalizing display of her cleavage. She completed her sultry look with a pair of sheer gloves in the same color.
"Pa Mis Muchachas ❤️‍🔥 @iambeckyg @nathypeluso @nicki.nicole," she captioned the post. Adding the release date of the fresh track, "Viernes 💋."
Christina's new song translates to "for my girls," is off the artist's upcoming LP. According to People, it's the second Spanish album she is releasing more than 20 years after her second studio album, the Spanish-language record Mi Reflejo from 2000.
The Burlesque actress teamed up with Becky G, Nicki Nicole, and Nathy Peluso for the new single.
Happy Followers
Fans were so excited that they liked her post over 760,000 times and more than 14,000 comments.
"Honey I just almost fell down a flight of stairs when I saw this pic!!!!! AYE 🔥🔥🔥🔥," wrote a follower.
"THE WORLD IS READY!" noted another commenter.
"We are SHOOOOK!" added another.
A Look At The Music Video
View this post on Instagram

A few hours ago, Christina shared a 29-second snippet of her new music video for "Pa Mis Muchachas."
"¡En tres días! The countdown has begun…I am proud to reveal mi primera canción from a body of work that lives so closely to my heart," Christina wrote. "And these beautiful, strong and talented women are joining forces with me for this first Guaracha @iambeckyg @nathypeluso @nicki.nicole ❤️‍🔥❤️‍🔥 "Pa Mis Muchachas" este viernes!!"
In just six hours, the clip has been viewed over 500,000 times.
"WE LOVE YOU, QUEEN ❤️ WELCOME BACK 🙌," a fan commented.
"What joy for your beautiful voice in Spanish, this sounds great and you are with the best. ❤️🙌🔥," gushed another admirer.
About Her New Track
View this post on Instagram

Aguilera talked about her upcoming song in an interview last month while discussing her collaboration with SweeTARTS.
"I'm on the cusp of releasing new Spanish music this fall, I just filmed the two music videos for that," Aguilera said. "We had so much material, we're going to release it in six song segments episodically throughout the next year, because it really tells a story and it takes you on this journey and adventure, experiencing different pieces of my past. This is an illustration of my roots."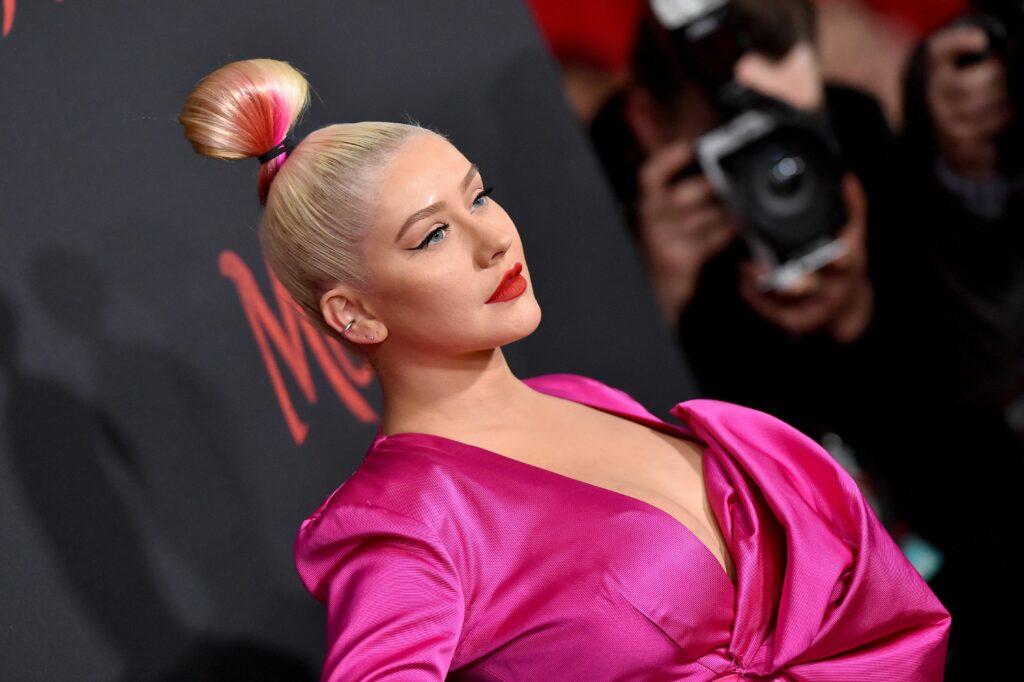 She continued, "It's a full-circle moment for me now, as a grown woman. It's just so fulfilling to me now to dive into that, knowing what I know now after the career that I've had and being able to dive deeper into something that I'm so passionate about."
She added, "Because sometimes, some of my most commercial successes were not my happiest moments. They weren't 100% true to me, or were my passion. But from the Stripped record on, I've always made music I fully believe in, even if it doesn't play into a specific pop box script. And this new album is that, personified."