Tom Felton is breaking his silence on a scary moment where he collapsed while participating in a celebrity golf tournament.
The 'Harry Potter' star took to Instagram and addressed his fans describing what was a "scary" situation, but says he is "on the mend." The actor scared onlookers on Thursday after he collapsed while playing a round of golf at the 'Ryder Cup.'
In the new video, Tom appears to be in a good mood and is playing guitar while he updates fans on his health. "Just wanted to say a huge thank you for all the lovely well wishes as of recent," he said. Adding, "Yeah, it was a bit of a scary episode, really."
Tom Felton Describes 'Scary' Incident At Ryder Cup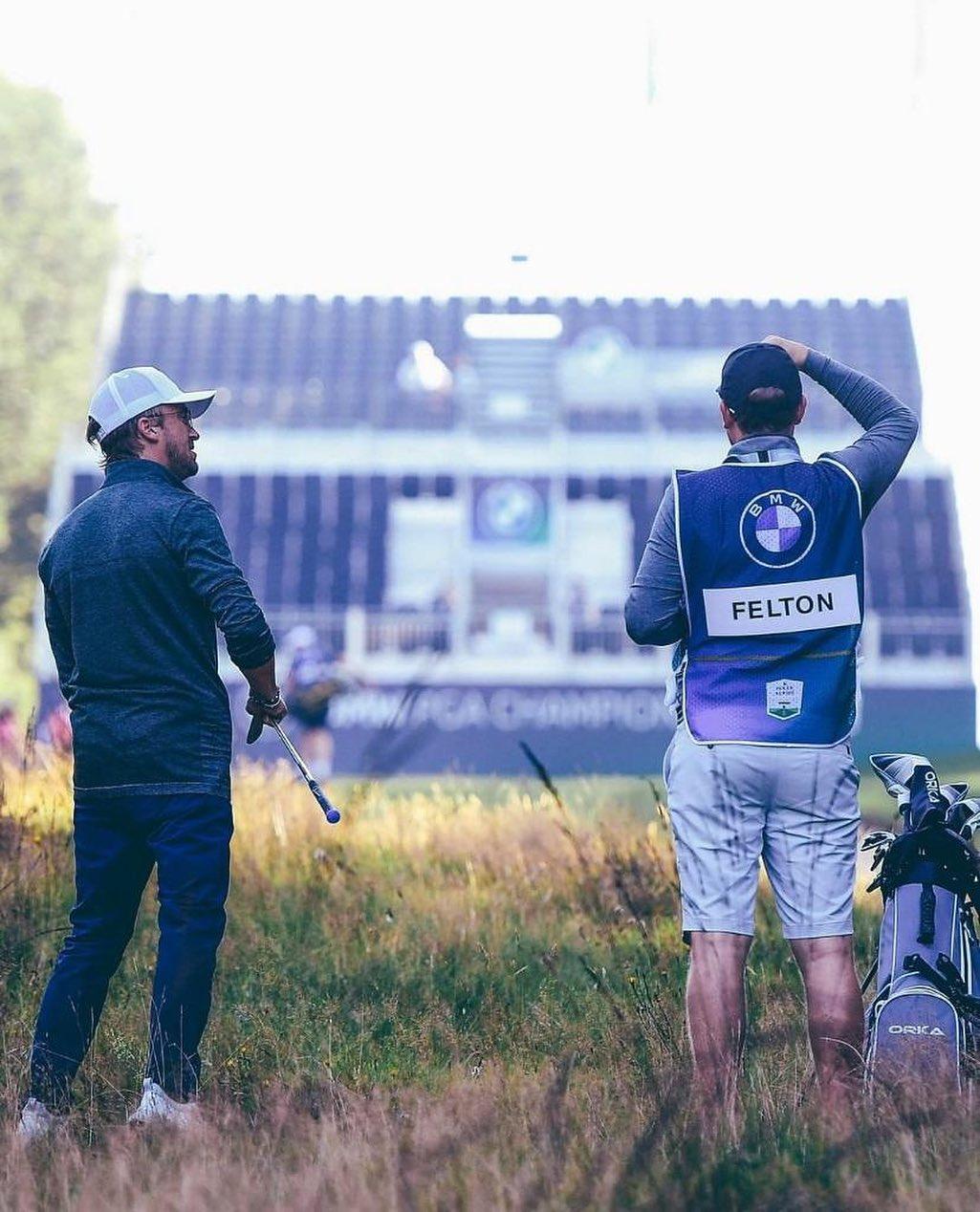 At the time, Tom was playing in a celebrity golf tournament that included names like Kelly Slater, Dan Jansen, Mandy Rose, and Stephanie Szostak. Felton was playing with former NHL star Teemu Selänne and 1980 U.S. Olympic hockey team captain Mike Eruzione when the incident occurred.
Earlier this week, Felton scared onlookers after he dropped to the ground while playing the Whistling Straits golf course in Kohler, Wisconsin. The actor was photographed on the ground surrounded by a group of people, and many believed he might be suffering from a serious medical ailment. The actor was escorted off of the course laying down on a golf cart but appeared to be conscious.
"I'm on the mend," Tom assured fans. Adding, "I'm on the road to recovery.
He continued, "People have been looking, taking really good care of me, so thank you very much for messages of 'get well soon,' because I am on the mend, officially."
'Harry Potter' Star Photographed Being Carted Off On A Stretcher!
🚨 | NEW: Harry Potter actor Tom Felton collapsed earlier during a celebrity round of golf. Wish him a speedy recovery! pic.twitter.com/h5xwMhS40P

— News For All (@NewsForAllUK) September 23, 2021
The best part, Tom broke into song while discussing the incident with fans and said, "Don't you worry, Tom will be doing fine."
Interestingly, Felton didn't specifically address what happened on the course. It appears Tom might have just been dehydrated or felt light-headed considering he appears to be totally fine this weekend.
The incident followed Tom reflecting on his 34th birthday, earlier in the week, when he posted on Instagram "Good lord it's been so much fun getting here – yet, somehow, I still feel the best is yet to come – thank you all for your love, support & sense of humor – let's keep a good thing going – to the next 33 xx."
Tom Felton: I'm On The Mend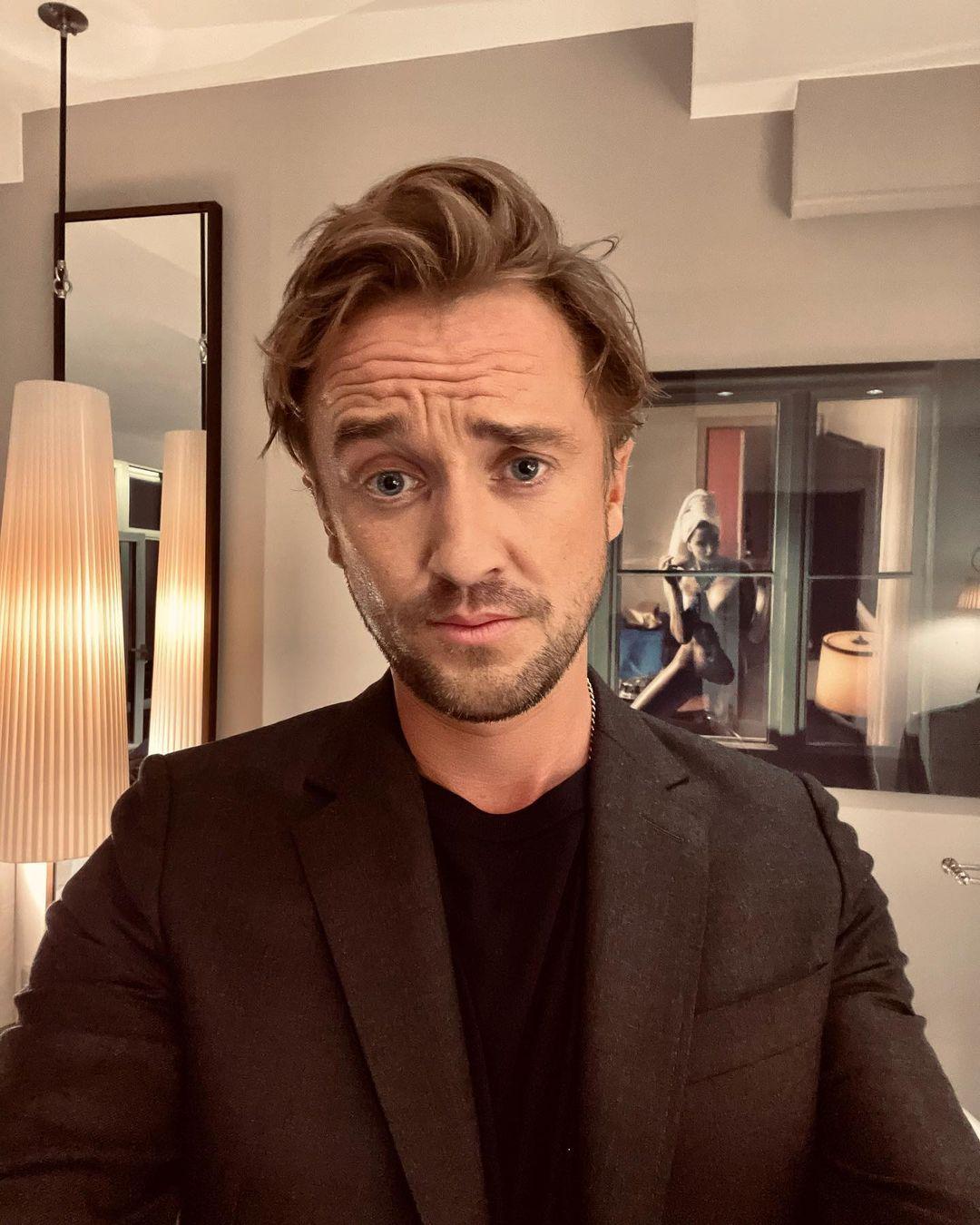 As you can imagine, fans of the 'Harry Potter' star flooded his social media with supportive messages like, "Oh my god tom I was so worried, I love you, your happiness makes me happy, Italy loves you." Another added, "I'm so so happy to see you back all healthy and fine darling. I love you so much."
As you know, Tom is well known for his dark character in the 'Harry Potter' film — Draco Malfoy.
In the end, Felton reminded his fans that there is a ton of golf action going on today, so go ahead and forget worrying about him. "Time to watch some Ryder Cup action," he concluded.
See The Video!
View this post on Instagram