Country star Reba McEntire was just rescued from a building in Oklahoma after part of it collapsed leaving her trapped on the second level.
According to multiple reports, a video surfaced of the 'I'm A Survivor' singer being evacuated from the second story of a century-old building in Atoka, Oklahoma after a dilapidated staircase collapsed leaving a small party of people trapped in the building.
Several people who witnessed the incident pulled out cell phones and captured video of Reba being escorted down a fire ladder from a second-story window. Luckily, everyone is safe, and authorities were able to get everyone out of the building before it got worse.
Reba McEntire Evacuated From Oklahoma Building After It Partially Collapses
Apparently, Reba and friends were touring the historic building in downtown Atoka for a "future project."
According to the City of Atoka Emergency Management Director, a stairwell leading from the second story to the third collapsed, falling down onto the stairwell from the first story below. After the crash, anyone who was on any of the three floors was trapped where they were standing.
"Oh it was pretty scary, I was worried about who was downstairs and how bad it was," one person said. Adding, "We were just touring the building and the stairwell was weak it seemed weak but we did not realize how weak it was until several people had gone down it and then we heard the crash and saw the stairs fall."
Country Star Brought Down From Second Story By Fire Department's Ladder!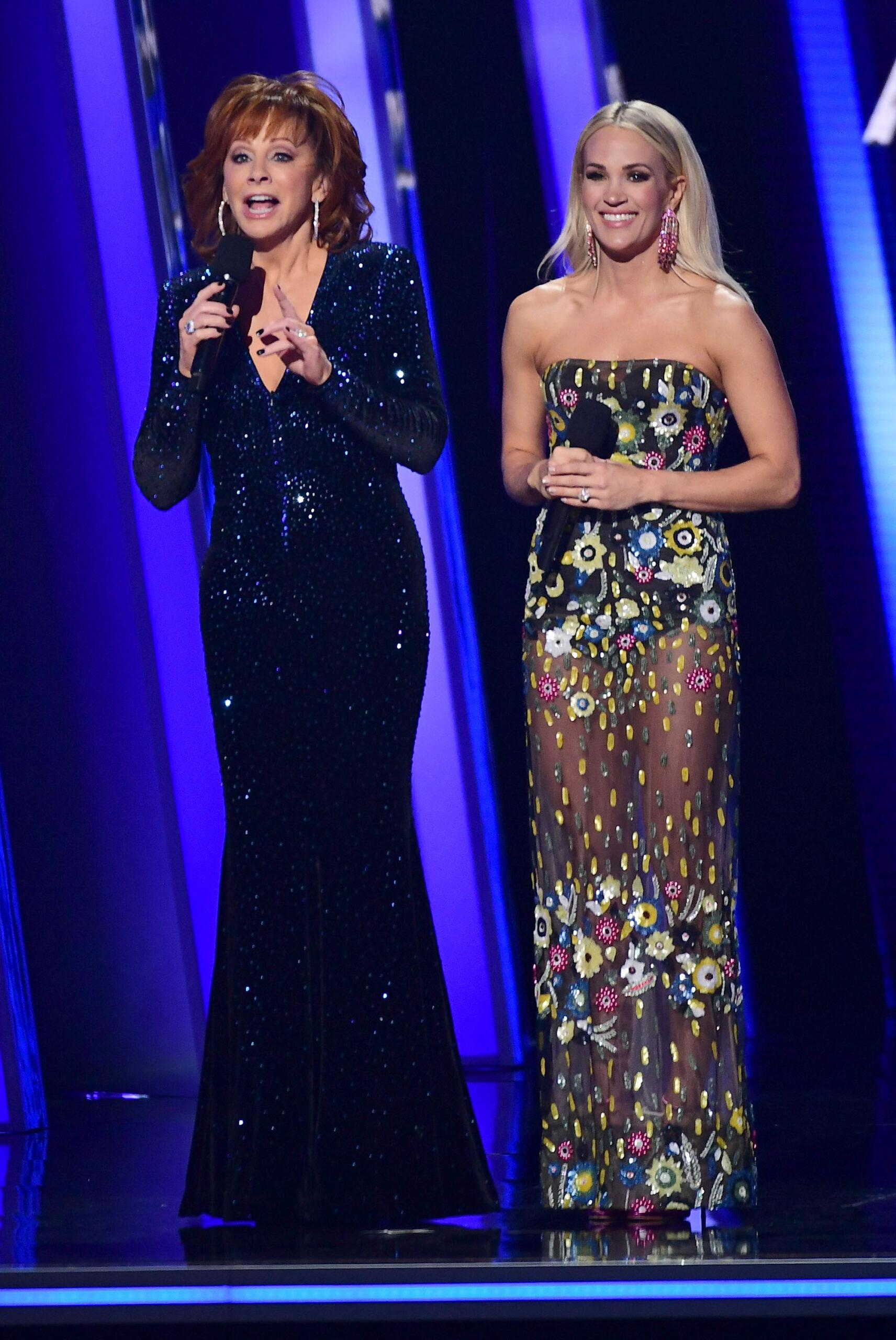 The fire department was forced to rush to the scene and help people out of a second-story window, using a ladder and guiding them down to the ground. At this point, several onlookers began filming after seeing the country legend descend from the window with the help of a firefighter.
"Next thing I know she starts recording just trying to get video what's going on and next thing you know we see Reba climbing down the ladder," they wrote. 
"Close call for (Reba McEntire) in Atoka, Oklahoma Tuesday (9/14/21) Sure glad she and boyfriend Rex Linn are ok! While touring an old building, a staircase collapsed. They were among seven people inside. Atoka's finest came to the rescue. No one hurt, just some bumps and bruises," one person captioned a video of the incident.
Reba McEntire Uninjured In Scary Incident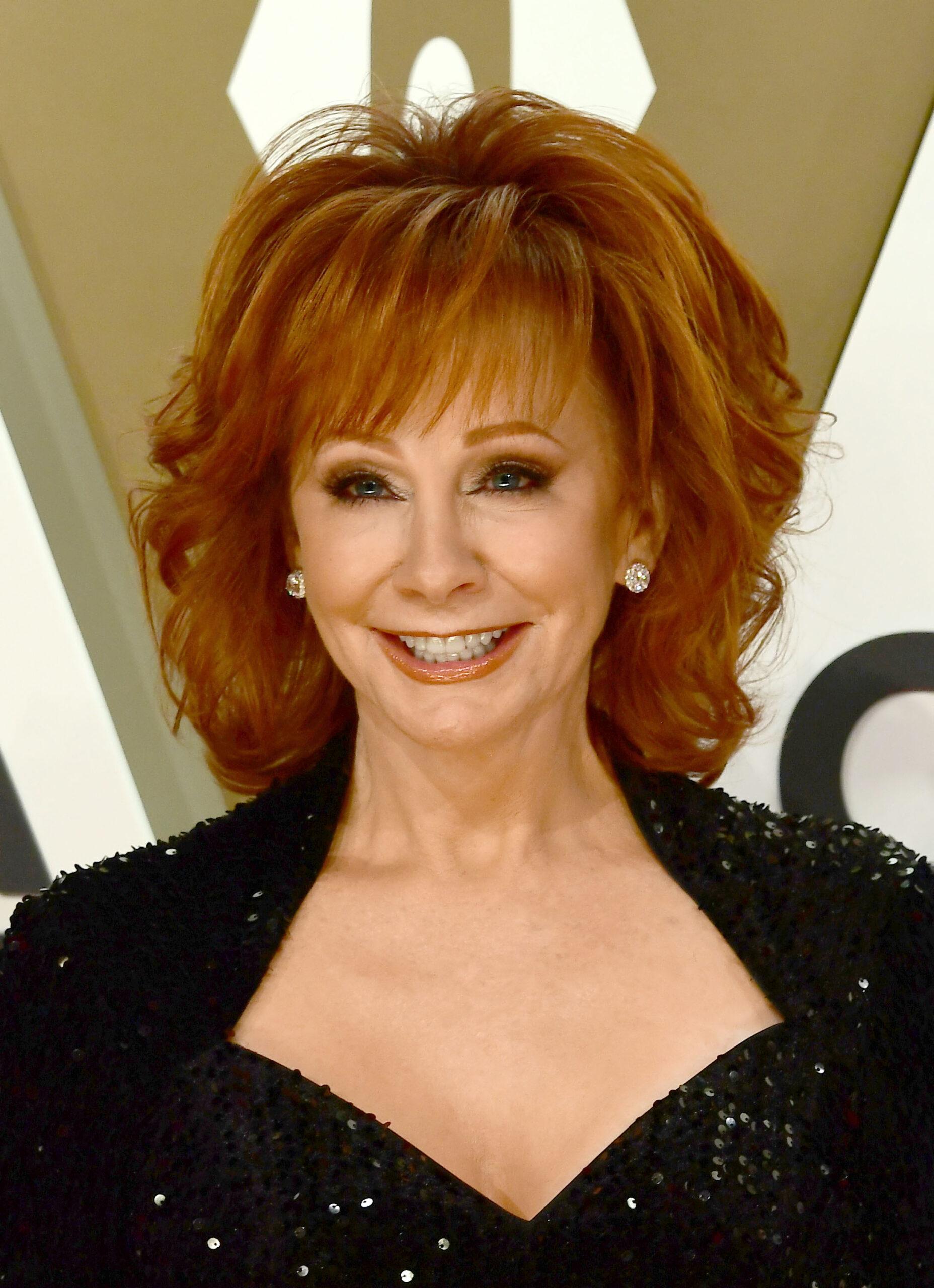 "I thought when she said Reba I was like 'oh lord Reba done got hurt, Reba's done hurting" she's like no EMS already checked on her so she's fine, she's fine," one person said on the scene. Adding, "It opened our eyes to see exactly just how unsturdy they were and when they did collapse we see what little was holding them up."
In total, seven people were rescued from the building which is listed as at least 100 years old. It appears everyone got lucky after the same Emergency Management Director claimed the building was in the middle of being renovated when the accident occurred, and the dilapidated staircase was scheduled to be replaced. In other words, should they really have let anyone inside?!
It appears Reba was perfectly fine, but one person was transported to a local hospital with minor injuries.
See The Stunning Video!
Close call for @reba in Atoka, Oklahoma Tuesday (9/14/21) Sure glad she and boyfriend Rex Linn are ok!
While touring an old building, a staircase collapsed. They were among seven people inside. Atoka's finest came to the rescue.
No one hurt, just some bumps and bruises. pic.twitter.com/ppLhQOLDuA

— Lisanne Anderson (@Lisanne2016_) September 15, 2021