Camila Cabello is the new "Cinderella" and fans will get a look at her acting debut when it comes out this weekend.
Camila portrays the new-age Cinderella. This version of the beloved princess is an ambitious young woman, whose dreams, "Dresses by Ella," are bigger than the world will allow. With the help of her Fab Godmother played by Billy Porter, she is able to persevere and make her dreams come true.
The movie also stars Idina Menzel as the evil stepmother, Nicholas Galitzine as Prince Robert, aka, Prince Charming, Pierce Brosnan as the king and Minnie Driver as the queen.
With the world opening under strict Covid-19 guidelines, actors are now able to walk the red carpet for movie premieres and other events.
Camila has been on a full-blown "Cinderella" press tour this week and has sported so many gorgeous outfits.
Outfits aside though, we have to get to a wild situation the singer got into prior to the movie's premiere on Monday.
Cinderelly, Cinderelly!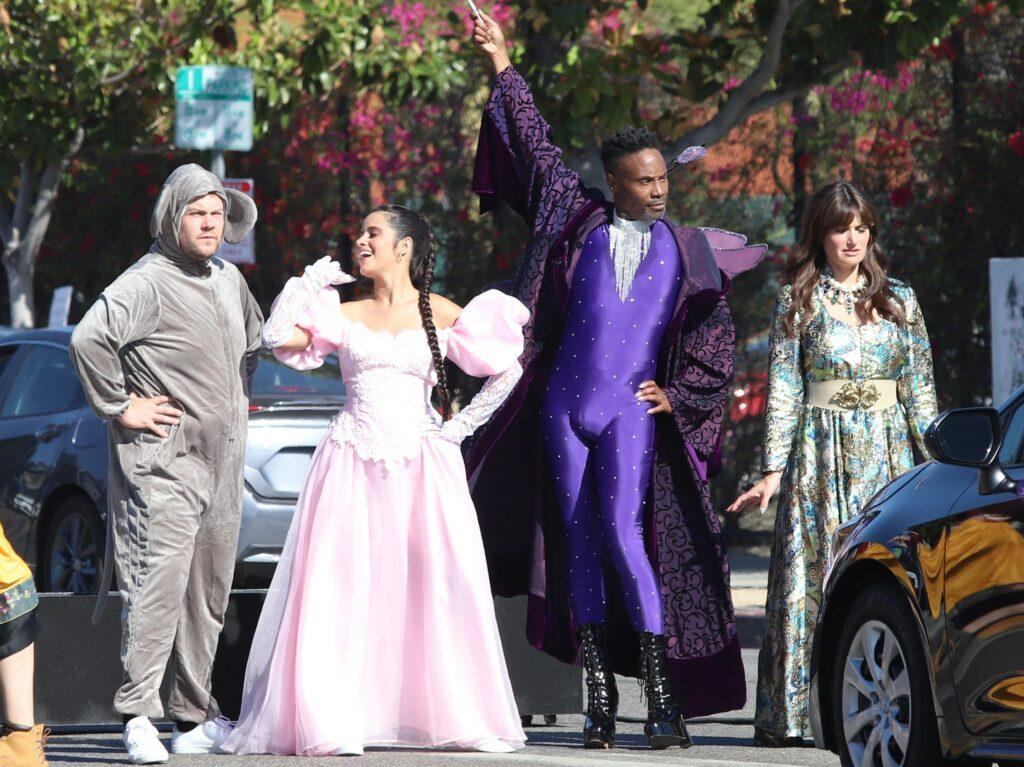 While onstage with Porter and Menzel at the Greek Theatre on August 30, the "Havana" singer had to apologize for being late.
She explained to the audience that she had passed out before taking the stage!
"I'm sorry, I just passed out, but I'm back! I literally just passed out, and now I'm back and I'm ready to read my notes," she told the audience.
Despite that minor setback, Camila continued on with her notes.
"All I can say, hi everybody first of all," she said as the crowd went wild. "All I can say is this was such an incredible experience. I believed in this movie so much, that all I wanted was to enjoy it and not f*** it up. And I'm happy I didn't f*** it up. And I'm grateful for everybody who believed in me enough to give me the opportunity."
Unfortunately for Camila, some people feel it was a big f*** up.
According to Rotten Tomatoes, Cinderella is currently hovering between 25 to 50%.
Yikes.
The early reviews are in and it appears everything went to hell at the stroke of 'play.'
The Atlantic's review titled, "A Fairy Tale Hollywood Didn't Need to Monetize," read, "Everything in Cinderella, admirable as its message may be, is soulless — and that robs it of any joy."
The Hollywood Reporter wrote, "Cinderella buckles under the weight of its intentions, and not even its formidable cast – Menzel, Billy Porter, Minnie Driver and Pierce Brosnan – can save it."
Maybe Porter can wave his magic wand, sing Bippity-Boppity-Boop and get the reviews up?!?