Days after her sudden appearance at the "Donda" listening party in Chicago, Kim Kardashian celebrated the album by posting some of her favorites on her Instagram story. She initially posted the lyrics of the song, "Donda" which also doubles as the title.
It read; "And you know, I'm my son's mother." She then went on to post screenshots of "Come to Life," "Lord I Need You," and "Hurricane." She also added the lyrics of "Ok Ok pt2," which interestingly read, "Yuh bruk up wid yuh ex, still in love, suh yuh single/Mi bruk up wid mi ex, him dead to me, I'm a widow."
However, netizens observed that, for most of the songs, she turned the volume all the way down. This sparked reactions from all sides, and after she realized the buzz happening online regarding her posts, she took them down and re-shared them 10 hours later.
Songs Which Referenced Kim On 'Donda'
Although "Donda" was a tribute to West's mother who died from a complication resulting from cosmetic surgery, the lyrics of the songs seemed to show how much of his music was inspired by his ex-wife.
Taking a look at the 27-tracklist album, we can get a breakdown of lyrics that refer to his estranged wife and the relationship they shared. In the song "Jail," a lyric read thus, "Better than I change my number so you can't explain."
In March, Page Six reported that even after agreeing to co-parent, West changed his phone number so Kardashian couldn't reach him. He also drew a parallel to the house he and Kardashian built and practically moved out.
In the lyrics of "Hurricane," he said; "Architectural Digest, but I needed home improvement / Sixty-million-dollar home, never went home to it." He also added in the song– "Here I go, actin' too rich, here I go, with a new chick," alluding to the dating rumors between him and Irina Shayk.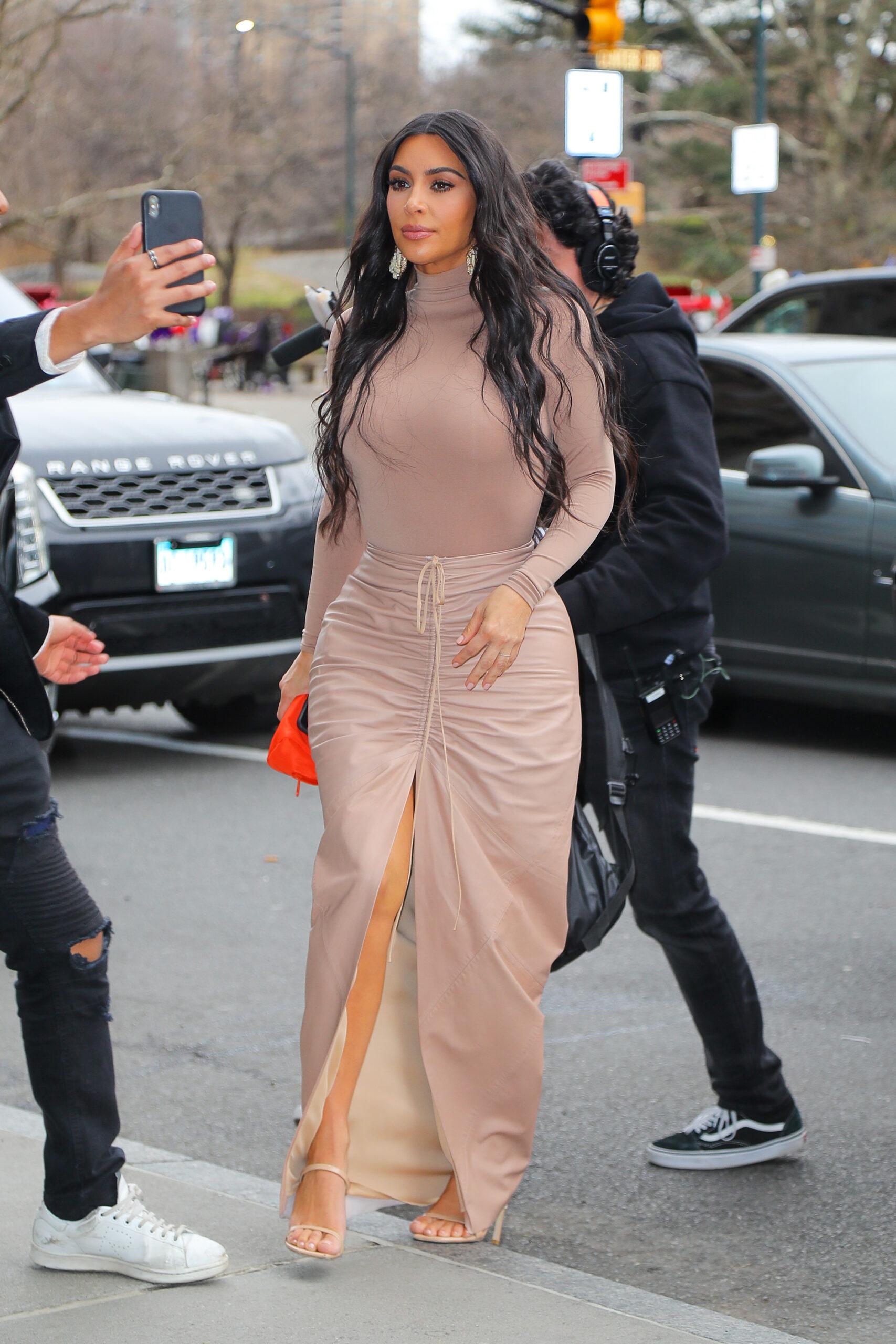 Similarly, in "Lord, I Need You," he mentioned the fact that Kardashian was gifted a white BMW for her 16th birthday with the lyric, "You had a Benz at 16, I could barely afford an Audi."
The Divorce
Kardashian filed for divorce from West on February 16, 2021, after six years of marriage, as confirmed by E! News. They mentioned no reason for their split and Kardashian seemed to be holding up well.
"Kim is doing OK, she's mostly worried about her privacy and kids. She's a mama bear, and protective of her kids," a source alleged.
On the reason for the divorce, a source told the outlet that the socialite has been waiting for a really long time, but could not handle it anymore. Furthermore, the mother-of-four allegedly thought of divorcing the rapper last year, but decided to put it off till 2021.
Contrary to the infidelity rumors that went viral on social media platforms, the source cleared the air by stating that neither West nor Kardashian stepped out on each other.
"Their four kids live with the Kardashian at her home in Calabasas, Calif, and the famous rapper has been mostly absent from their lives. North has some understanding of what's going on," the outlet added. "But mostly the kids have always seen them apart so it isn't super surprising."
Though Kardashian spoke out over the summer about her husband's bipolar disorder diagnosis, E! News disclosed that the Grammy winner is stable in terms of his mental health.
West Slams Universal Studios
After several hours of his album's release, West took to his Instagram page to let his fans know that "Donda" was released without his permission.
"Universal put my album out without my approval and they blocked "Jail 2" from being on the album," the text on West's post read.
Jail part 2 is the second run of the original track which includes Jay-Z and features DaBaby. This track wasn't available to stream around 8 AM when the record first hit, but was now made available with the rest of the project a few hours later.
This made fans wonder if this was a usual online tantrum from the rapper, or if he indeed didn't want his album streamed yet. Per the claim, there's been no response from Universal.
Moving Forward
Regardless of everything that has happened in the past few months, Kardashian still shows her support for her estranged husband. This was observed when she made an appearance at the third listening party of the new album in Chicago.
View this post on Instagram
There, she was spotted in a white wedding dress, hand-in-hand with her soon-to-be ex-husband as they tried to recreate their nuptials. She had always respected his art and ideas and was in full support of his performance.
Attendees also observed that the rapper was exhilarated to see his estranged wife participate in the show. She also showed support after the release of the album, by giving a shout-out to West on her Instagram story.
Although they might not be together anymore, theirs is one symbiotic relationship fans have come to love.