The employees of Dunder Mifflin Paper Company in Scranton, PA. may be getting ready to make a full return to "The Office."
This is music to fans of the beloved TV sitcom, myself included.
Word on the street, or should we say, word by the water cooler is that NBC, the network which first aired the office and carried it throughout all nine seasons, is on 'stand by' for a potential reboot.
The hilarious mockumentary style show came to an end in 2013, and needless to say, fans were devastated.
At the Edinburgh International TV Festival, NBCUniversal Chairman of Entertainment Content Susan Rovner explained to Deadline that "whenever Greg Daniels wants to do one (reboot), we're standing by."
Earlier this year, Daniels revealed a reboot wasn't something he was actively working on, but it is something he would consider in the future!
Speaking to Collider, the show-runner said, "It's not impossible for sure. I would want to be involved, and I've got two other shows I'm working on right now."
Rumors of a reboot have been making the rounds since the show ended eight years ago.
Cast members of "The Office" have kept the show alive through other means.
Jenna Fischer, who played Pam Halpert, and Angela Kinsey, who played the role of Angela Martin, started their podcast, "Office Ladies," in 2019.
On each podcast episode they do a full breakdown of an episode of "The Office." Their 'About' page on Earwolf's website reads, "The Office co-stars and best friends, Jenna Fischer and Angela Kinsey, are doing the ultimate The Office re-watch podcast for you. Each week Jenna and Angela will break down an episode of The Office and give exclusive behind the scene stories that only two people who were there, can tell you."
Brian Baumgartner who played the role of clumsy yet loving, Kevin Malone, also has an 'Office'-centric podcast called, "The Office Deep Dive With Brian Baumgartner."
"Brian Baumgartner (AKA Kevin Malone) is taking you even deeper inside the show, releasing his full-length, in-depth conversations with the cast and crew of The Office. Every week, Brian will sit down with one of his old pals and coworkers to talk about their best job ever: The Office. They'll laugh, cry, and crack plenty of inappropriate jokes as they discuss the inner workings of the show, their favorite moments on set, never-before-told stories and secrets, and what makes the show even more popular today. Fans will get to be the third wheel with their favorite stars as they learn everything they never wanted to know, and then some. If you loved An Oral History of The Office, you'll double love The Office Deep Dive, featuring full-strength interviews with Steve Carell, John Krasinski, Rainn Wilson, Jenna Fischer, Greg Daniels, and more!" his podcast description reads!
Steve Carell who played the famous Michael Scott or Michael Scorn depending on the day, has opened up about the possibility of a reboot into today's more sensitive "woke climate."
Back in 2018, while speaking about a reboot with Collider he said, "I'll tell you, no. The show is way more popular now than when it was on the air. I just can't see it being the same thing, and I think most folks would want it to be the same thing, but it wouldn't be. Ultimately, I think it's maybe best to leave well enough alone and just let it exist as what it was."
Michael Scott at your service!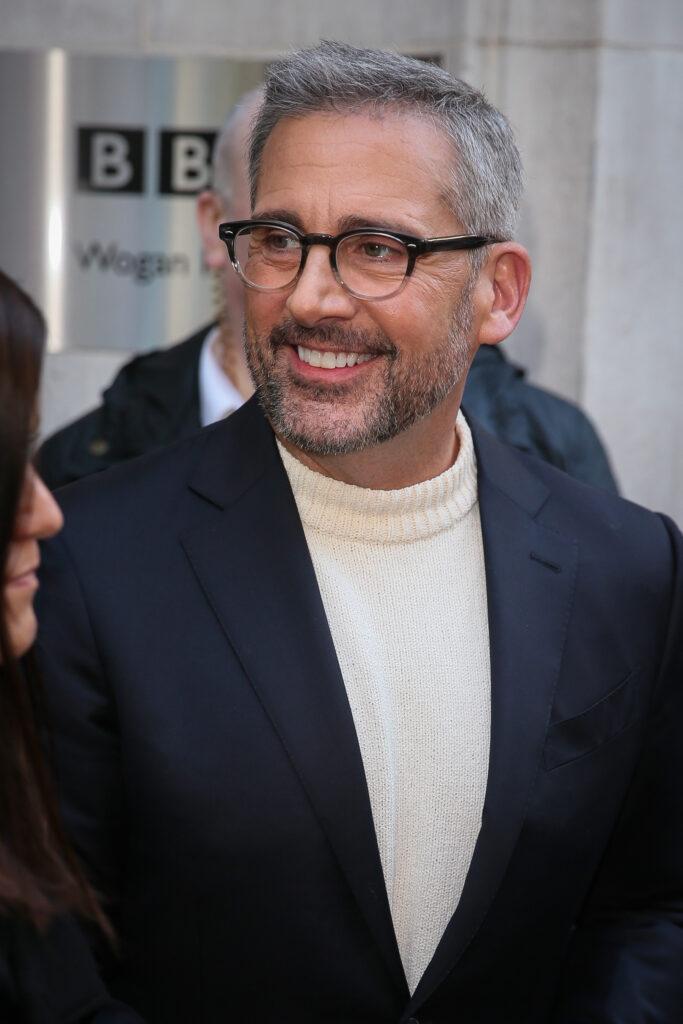 He added that in order to make a reboot even remotely possible, everything from the writers, producers, show-runners, production staff and cast would have to be exactly the same. But, even then, he feels it wouldn't be the same.
And in the event, you're hoping the last three years have maybe changed his mind…that's a big 'NO!'