If you're a sportscaster or do live TV of any kind, you have to remember to always be on alert and try not to say anything stupid. Having said this, MLB announcer, and former pitcher, Jack Morris didn't help himself at all with his terrible 'joke' before a Shohei Ohtani at-bat. The negative reaction to his comments was so quick that he apologized, while still broadcasting the same game a couple of innings later. From the looks of things, the apology was too little too late. He's more than likely going to be removed from the broadcast booth for good over this incident!
The Bad Joke 
Being on a broadcast booth in a baseball game is perhaps one of the most challenging jobs in sports media. There's a lot of dead air time, and more often than not the folks broadcasting the game result to, making bad jokes to "keep the audience interested". This time around, Detroit Tigers play-by-play man  Matt Shepard asked commentator Jack Morris how the team should pitch to Japanese pitcher Shohei Ohtani. Jack Morris thought it was a perfect time to put in one of those bad jokes that we were just talking about.
Totally Not Worth It 

Arturo Pardavila III from Hoboken, NJ, USA, CC BY-SA 2.0, via Wikimedia Commons
Morris replied to Shepard's question of how to pitch to the Japanese ballplayer with, "Be very, very careful". Nothing off there, right? Except that trying to be funny, Morris made the comment in his most inspired stereotypical Asian accent. This is where things really started going south for him. The video quickly made its way to Twitter and other social media channels. People were not having it! He was called out for what clearly seemed to be a racist remark. He would try and walk back his comments later in the broadcast.      
Jack Morris mocks an Asian accent as Ohtani comes to the plate. Embarrassing. pic.twitter.com/LKLTKiDE7C

— TheDLine™ (@TheDetroitLine) August 18, 2021
The Backlash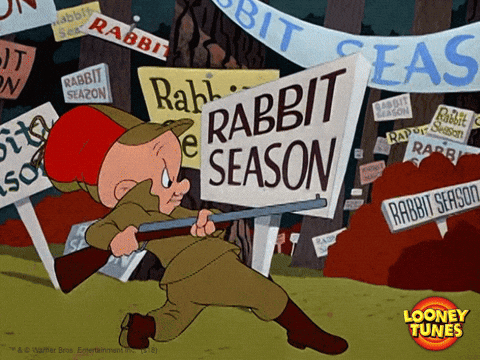 Twitter went off the rails, as it usually does with this type of thing. With people on one side wanting to get the former pitcher out of the broadcast booth immediately. Other folks actually came out in defense of him. Saying that Morris was actually referencing Elmer Fudd, and not necessarily trying to mimic Asian people. The defense argument didn't gain too much steam. As, the gesture was seen as clearly a reference to stereotypical Asian speech. The Looney Tunes reference also would've made no sense in the context of the broadcast. All signs are pointing towards a massive lapse in judgment on Morris' part.  
The Apology 
Moto "Club4AG" Miwa from USA, CC BY 2.0, via Wikimedia Commons
As we've mentioned, Jack Morris literally apologized on Ohtani's next at bat. People, though, were probably more outraged by the apology than the initial comment. Slamming Morris for not making a sincere enough statement! Whether Morris will continue being in the broadcast booth is up in the air. For now, he's been suspended indefinitely from the broadcasts! 
This is not the first time that comments on Shohei Ohtani get a sports TV personality in hot water. ESPN's Stephen A. Smith went through a similar situation. When he mentioned that it wasn't good for baseball that its main star didn't speak English. In that situation, there was no suspension for Stephen A. over his remarks. The Hall of Famer, Morris, is probably not going to be so lucky. Those indefinite suspensions usually turn into permanent bans.  
Jack Morris apologies before Shohei Otani's at-bat in the ninth inning. pic.twitter.com/WdCjfyfSvX

— Spencer Wheelock (@SpencerWheelock) August 18, 2021