The 2021 ESPYs delivered some pretty memorable moments, but Cristiano Rinaldo being named Best International Athlete and Naomi Osaka winning for Best Female Athlete weren't the only awesome takeaways from the prestigious awards show.
Backstage Creations, responsible for curating swag bags at pretty much every major awards show, put together the gift bag for the 2021 ESPYs and included some sweet freebies! The gifts were also assembled in collaboration with ESPN's "The Undefeated," which is the network's "premier platform for exploring the intersections of race, sports and culture."
Check Out the Bag!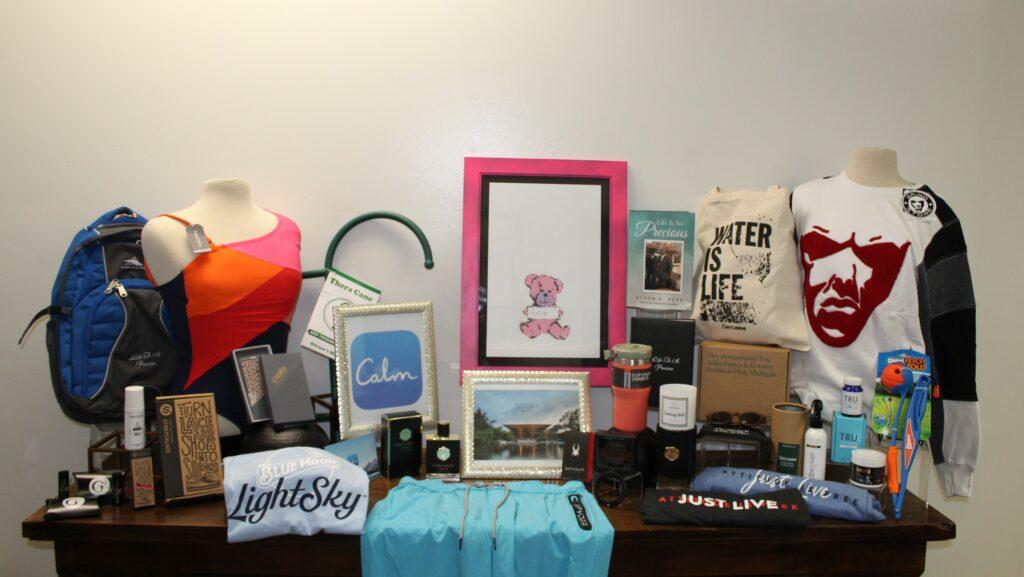 According to a release on the swag bags, the fancy giveaways included:
Alton E. Pete Enterprises LLC- In this incredible book, Alton E. Pete, US Army Retire, raises awareness to a number of imperative topics people are facing today and to encourage individuals to get back on track, to believe in the values of and in the importance of life itself.
Attitude is Free- Motivational athleisure brand, Attitude is Free.
Calm- Annual, premium subscription to Calm, the leading mental wellness brand with the #1 app for sleep, meditation and relaxation, designed to help you manage stress, sleep better and live a happier, healthier life.
Chuckit!- Make Fetch Happen® with the Chuckit! Fetch & Fold Launcher, designed for maximum convenience to take the game of fetch anywhere with your pet.
FlexIt- Get your sweat on with 4 free FlexIt Virtual Personal Training sessions, plus a FlexIt hat to rock while you're doing it.
Flora CBD- Flora's CBD cream is for sports-related stiffness and physical discomfort associated with muscles and joints.
G12 Generation- G12 Generation's Handcrafted Organic Lip Balm provides the ultimate hydration when peak performance is the goal – because what you put in and on your body can be the difference that elevates you to the top of your game; Ditch the Toxins.
Genusee- Genusee eyewear is Made in Flint, Michigan from recycled plastic water bottles as a result of the Flint Water Crisis, creates jobs locally in the community for the structurally unemployable, and gives 1% back to the Flint Kids Fund.
Grindstone Universal- Big face men's crewneck sweatshirt– crewneck heavy fleece sweatshirt with a chenille logo, zippered pockets, + thumb holes at the cuff.
Kailo Pain Patch- Kailo is a nanotechnology-formulated topical analgesic pain-relieving patch that offers novel treatment for pain severity and interference and has helped more than one million people around the world with pain management with one Kailo Pain Patch sold every 2 minutes.
LISTEN Street Art- Original Street Art limited edition HOPE Teddy series of 60 hand-painted pieces signed by LISTEN.
Molson Coors Beverage Company– Blue Moon LightSky T-Shirt.
Pure Relief- Pure Relief's Rapid Cooling CBD Roll-On made with a natural blend of soothing herbal ingredients, including full-spectrum hemp, targets affected areas by penetrating the skin deeply and delivering the potent benefits of CBD to support muscles and joints in a completely natural way.
RareLumiere™- RareLumiere, luxury candles that take you to the world's most beautiful destinations.
Soori Bali- Soori Bali offers elegant, contemporary villas set between the infinite ocean and the soothing green of the rice fields.
Stanley Brand- The Stanley 20oz IceFlow™ Flip Straw Tumbler helps you hydrate – whether it's during training, on game day, or on the go – and the double-wall vacuum insulation keeps your favorite beverage cold all day long (7 hours cold, 35 hours iced)!
Tateossian- Double wrap bracelet with black leather and carbon fibre.
the Levy group- Spyder swim trunks with various pocket treatments and Nautica swim suits.
The Original Stretchlace- The Original Stretchlace are stretchy shoelaces that turn every shoe into a slip-on!
Thera Cane- Therapeutic Massager that applies pressure to treat sore muscles.
Tiber River- Our fan-favorite spray contains peppermint and lime essential oils that help neutralize odors for all that stinky sports and gym equipment!
Tru Niagen®- Tru Niagen® is a revolutionary micronutrient backed by Nobel Prize winners and researched by the world's leading scientific institutions to help you age better by activating youthful metabolism deep in your cells.
Vince Camuto Fragrances- Vince Camuto Terra Extreme Eau de Parfum Spray for Men.
Stars Stock Up!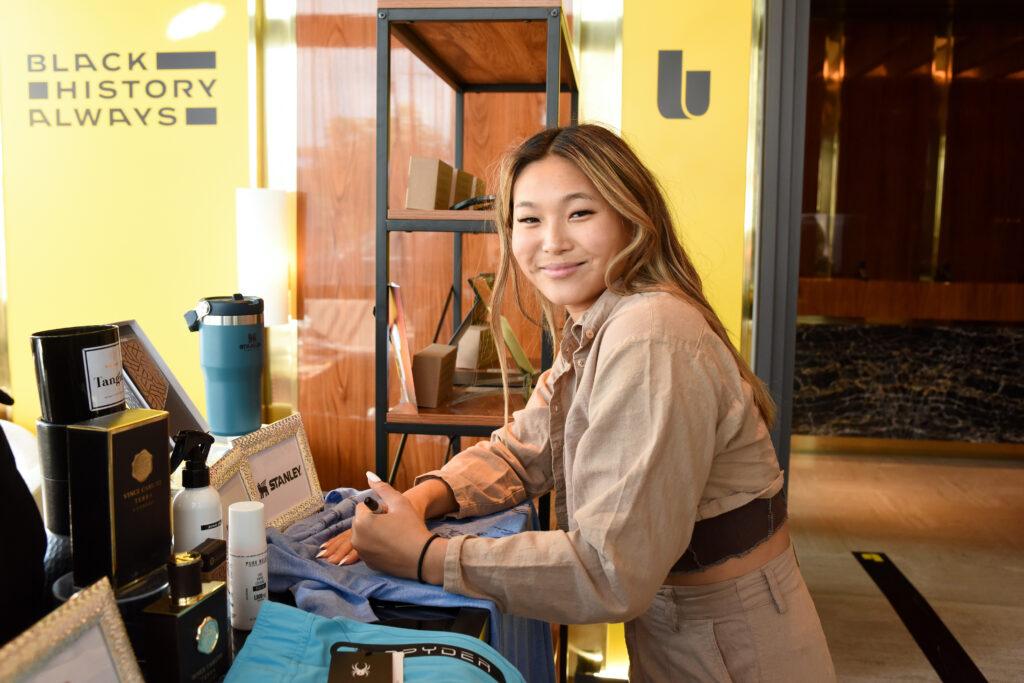 Backstage Creations also hosted the first-ever celebrity gift suite at the ESPYs, which was stocked with high-end items and fun experiences for stars to take part in. It was visited by everyone, from iconic NFL quarterback, Joe Namath, actor Zachary Levi and Olympic gold medal champion Chloe Kim.