We've got ourselves a major PRANK WAR going on between Kevin Hart and Nick Cannon!
The "Fatherhood" actor struck back at Cannon in a big way on Thursday, July 22. Hart paid for digital billboards and plastered Cannon's PERSONAL CELL PHONE NUMBER all over three major cities!
"Since my brother @nickcannon decided to buy me a lama for my B Day I decided to do something nice for him as well….Here is a digital billboard in Los Angeles….I also did some in ATL & NY….if u want any advice on fatherhood please call my BEST FRIEND @nickcannon ….I'm sure his phone has been ringing nonstop 😂😂😂😂😂😂 GOTCHA BACK BITCH #PRANKWARS," Kev wrote on social media
View this post on Instagram
The brutal prank is retaliation for the funny yet relatively harmless prank Nick pulled on Kevin for his 42nd birthday. However, Kevin clearly wants the last laugh. Maybe he took it too far? It didn't take long for Nick's phone to start blowing up. "What's popping?" Nick said as he answered one of the many calls, FaceTimes, and texts. "Y'all got my number from Kev? I gotta go because the phone is blowing up!"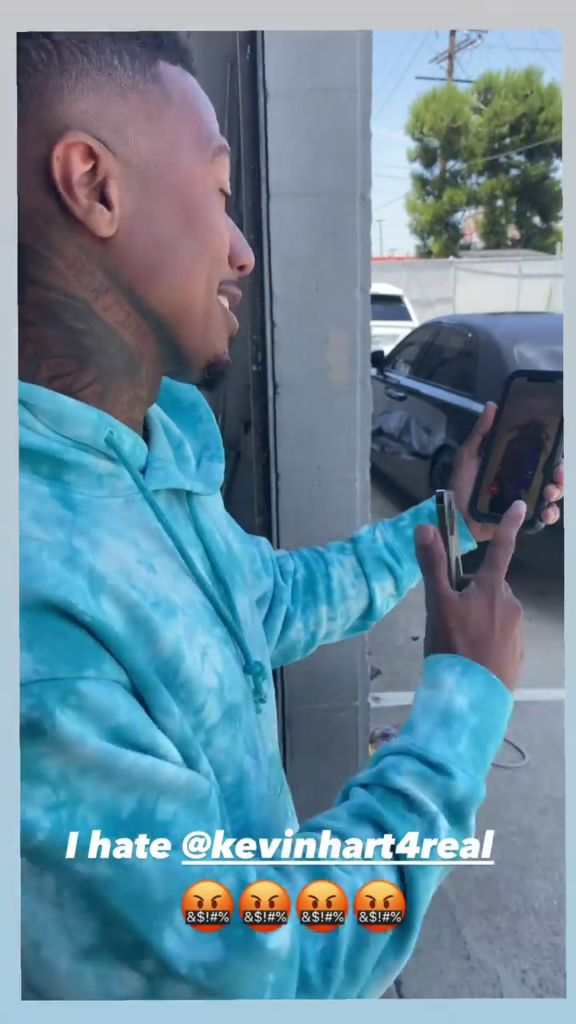 Hart's prank is especially cutthroat because it pokes fun at Cannon's real life. The radio show host just welcomed his 7th child, so the fatherhood dig is personal. Nick shares twins Monroe and Moroccan, 10, with Mariah Carey; he has a four-year-old son named Golden, a 6-month-old daughter named Powerful Queen, twins Zion and Zilly, and Zen Scott Cannon, who were born in the last few months.
Llama Drama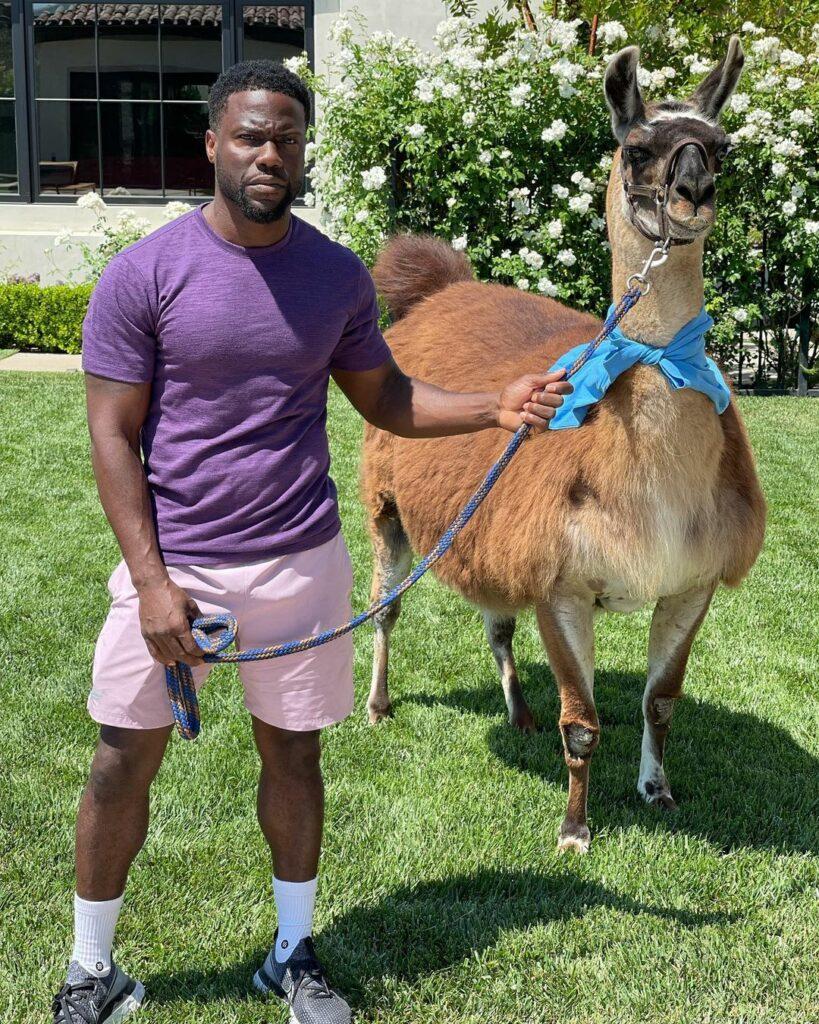 It all started earlier this month when Kevin made a huge deal about his 42nd birthday on July 6. Hart started his day off with 10 AM cocktails, but things funny turn for the worse when Nick sent over a real live llama with a blue bow around its neck as a special birthday present. "@nickcannon has to be one of the biggest assholes on the planet 😂😂😂😂….this jackass sent a Lama to my house for my B Day 😂😂😂😂😂😂 Love u man. My brother for life," Kevin wrote at the time.
The PRANK WAR ball is in Nick's court but let's hope that the dispersion of personal information stops. It will be interesting to see how the "Masked Singer" host responds… at least he will have something to talk about on his radio show!