Stassie Karanikolaou, known for being Kylie Jenner's BFF and for her racy snaps online, dazzled fans around the world on social media after she posted a series of hot pics today. The Greek-American model took to her Instagram page to share the content with her 10.6 million followers, and the post instantly caught the attention of thousands.
Greece Is Her 'Happy Place'
A few days ago, Stassie posted another set of sexy photos on her feed. She was seen lounging under the sun, enjoying good food and scenic views while clad in a sexy purple bikini set that flaunted her bombshell body. The babe paired the post with a short caption where she told fans that Greece is her "happy place."
View this post on Instagram
As for her new upload, Stassie's dress featured thin straps that clung to her neck, leaving her toned shoulders and arms bare. The ensemble also had cutout sections over her midsection, allowing her to show off plenty of skin. The neckline was pretty low, flaunting a glimpse of her cleavage. The piece also had a form-fitting fit that helped accentuated her curves. Meanwhile, the hem reached her ankle, covering her tanned legs. Stassie completed her casual look with a pair of white Nike sneakers with gray accents.
The media personality also accessorized the outfit with a pair of oversized statement earrings, rings, and beaded bracelets.
A Greek Goddess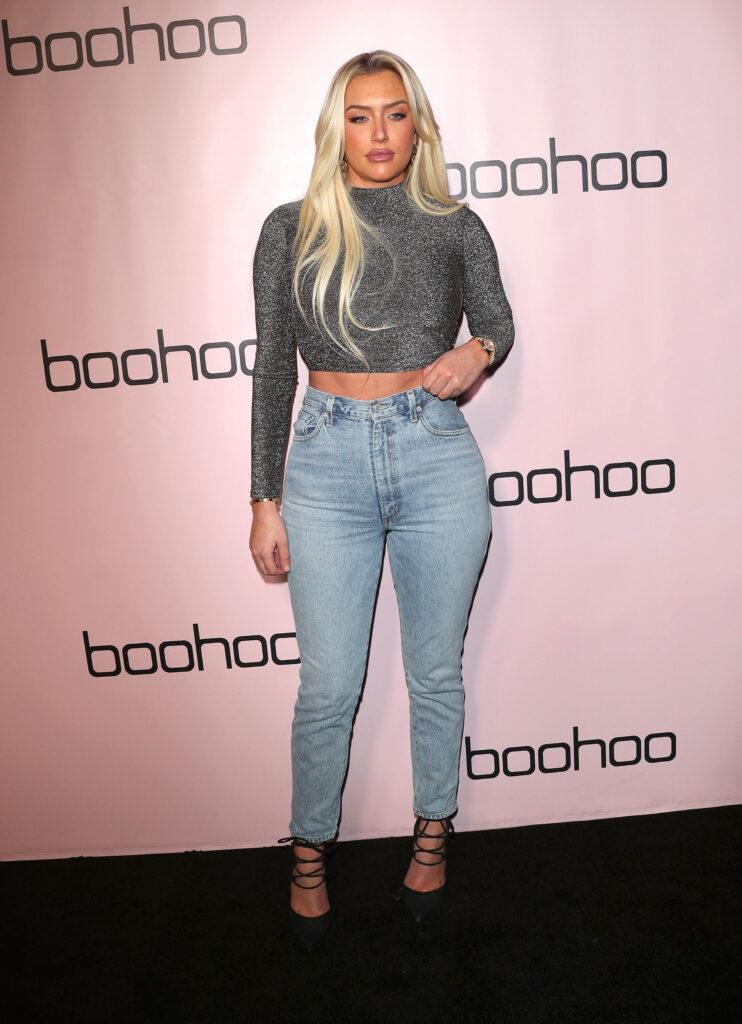 Stassie styled her brunette locks in loose waves with a center part and tied it into a low bun, leaving some tendrils of hair along the front, framing her face.
The update consisted of five pictures that saw Stassie posing in a pathway. The first photo featured the model standing in the middle of the frame. With her head tilted as she smiled, she stood with her body slightly angled to the side. The pose put most of her curvaceous figure on display.
Out With A Famous Friend
In the second picture, the photographer moved a few steps back to get a full-body shot. Stassie posed by placing her left leg over the other as she let her arms hand on her sides. She looked straight into the lens and offered a serious yet sultry expression. A swipe to the right featured Stassie posing with her friend, Kelsey Calemine, at a restaurant. They were seated next to each other as Kelsey placed her hand on Stassie's shoulder for the picture.
The camera caught Stassie standing with her backside directed to the camera. She raised her arms in the air and stood with her left foot forward. The angle gave viewers a nice look at the stunner's hourglass physique and her dress' backless feature. The last snap showed another shot of the friends gazing at each other, smiling.
In Love With Mykonos
Stassie captioned the post with a short caption, writing: "love ya, leave ya Mykonos."
She also shared that her dress was from the famous clothing label Oh Polly via a tag in the caption.
The new share quickly received an influx of attention from her avid online admirers since going live a few hours ago. Additionally, some of them also commented on her stunning outfit and beauty.
View this post on Instagram