Kelly Ripa and Mark Consuelos have been married for 25 years, but it seemed like the spark in their relationship is still burning bright. The couple is never shy when it comes to showing some PDA and their sense of humor on social media. Probably the reason why fans are so fixated on them.
On Monday night, the lovebirds couldn't resist teasing their fans with a single picture. The Live with Kelly and Ryan host shared a snap featuring herself and the Riverdale actor in their swimming attire, posing in a sexy yet comedic manner that made their viewers laugh and gush over their romance. Check out the photo below.
Still Got The Hots For His Wife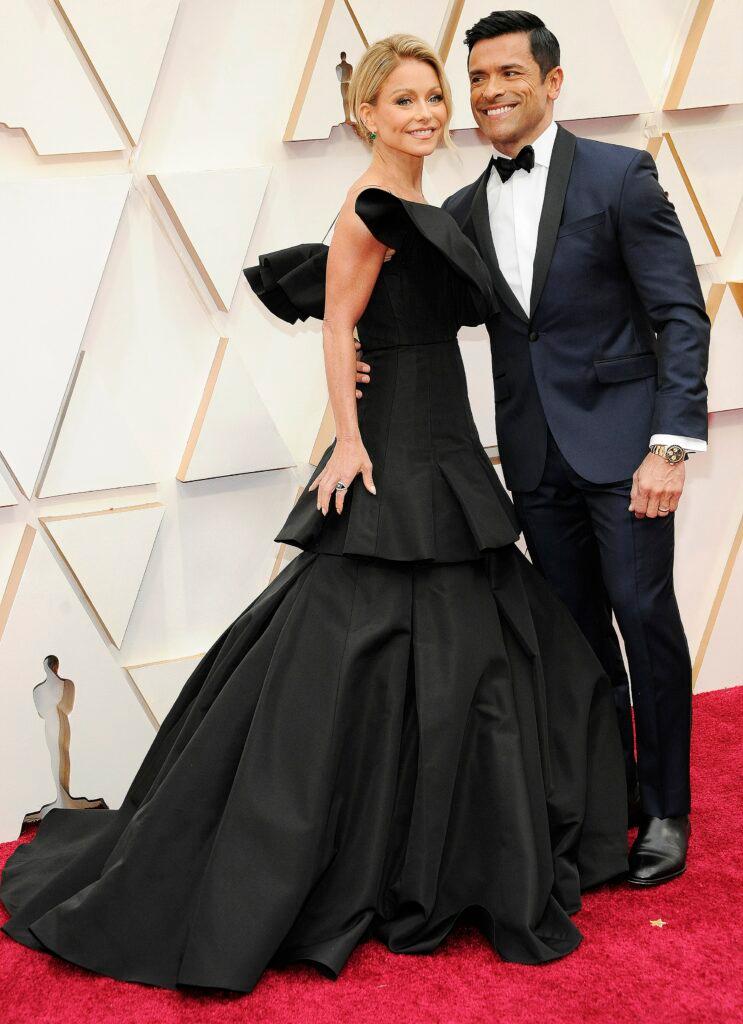 In the steamy post, Consuelos was seen standing at the back while checking out his hot wife's perky behind. His mouth was agape as she stared at the cheeky display. Meanwhile, Ripa bent over as she took the picture while smiling at the camera.
The TV personality, who is still looking insanely sexy at 50, wore a black one-piece swimsuit with thin straps and a thong design. Consuelos, who is also 50 years old, was shirtless and seemingly right out of the pool. He rocked navy blue shorts with white edging and strings. As he ditched his shirt, his rock-hard abs and muscular arms were visible in the shot.
"When the end is in sight……😜," Ripa captioned the sexy update and tagged her husband in the photo.
Fans Love The Update
After10 hours of posting, the post received over 200,000 likes from their admirers all over the globe. Ripa's comments section was also filled with various emojis and praise for the couple. Some fans pointed out how strong their relationship is compared to most couples in Hollywood, while others gushed over the fact that they are still so in love with each other after over 20 years.
"This is just epic. Period. I don't even have anything clever to say. It's just hot!" The Real Housewives of Beverly Hills star Lisa Rinna commented.
"Lol…. Please never lose your humor and your spirit," wrote a second commenter.
"You two are the blueprint," added a third fan.
"This is the best pic you've ever posted," TV host Andy Cohen also chimed in.
View this post on Instagram
A Silver Wedding Anniversary
Ripa and Consuelos celebrated their 25th wedding anniversary in May, posting tributes for each other on their Instagram pages. The mom of three shared photos of the album Consuelos gifted her.
"Happy 25th Anniversary. If I were to write a book of our story, these are the 25 places that could have their own chapter. All of these places mean so much to me – and hopefully to you too. Love, Mark," the actor wrote in one of the pages.
View this post on Instagram
Recently, they went on a family getaway with their three kids, visiting relatives in Europe. The family of five jetted off to Greece and Italy for a much-needed vacation and to fulfill their son's graduation gift.
"Last year's graduation trip for our oldest son and niece was delayed long enough to become a graduation trip for the family newborns as well! 🇮🇹🇬🇷," Ripa wrote in the caption of the post that contained three pictures of their whole family looking happy and content, posing in all-white outfits on a boat. They were all smiles on the beach while touring a local attraction.
View this post on Instagram