Fans of the Aquaman animated series and any kids who played with Aquaman dolls are going to like this story! Jason Momoa revealed in an Instagram post that he is getting ready to shoot the Aquaman sequel. He flat out mentioned in the video post that it would be his last day as a brunette. Saying that his long head of hair would be going blonde to shoot the upcoming movie.
The move to blonde is one that fans of the Aquaman source material were clamoring for since the release of the first movie!
They Supposedly Have More Fun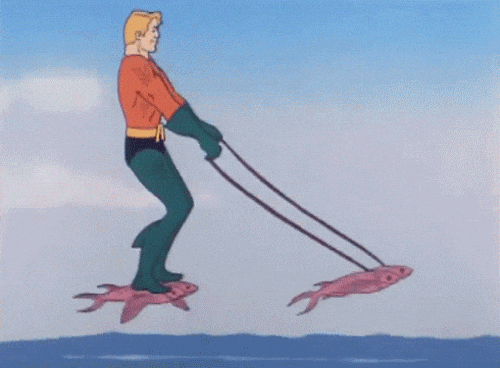 Going blonde may not just be a business decision for Momoa. He mentioned in the IG video, "They supposedly have more fun". Jason may be looking to have more fun as he says he enjoys the London sun before he actually gets on set to do some filming. Momoa didn't exactly describe exactly "how blonde" he'd be going. There's a good chance that he'll also be signing off social media for a while as he goes blonde. So that, the look is hidden from the general public before the release of the film.
Ver esta publicación en Instagram
https://www.instagram.com/p/CRd4TuEDncq/
What To Expect From This Second Film
The DCEU has had its hits and misses with the films and series that they have released. Although Aquaman didn't necessarily bring Marvel-level success to the studio it was one of the films from DC that got a warm reception. For the second film we know that of course, Momoa is back. Also, co-star Amber Heard is back on board for the second film titled, Aquaman and the Lost Kingdom. Heard recently welcomed her first baby. Therefore, filming for this second film is certainly going to be a whole new experience for her!
Other Momoa Projects
Momoa without a doubt is looking at a packed schedule in the upcoming months. Momoa is set to star opposite Timothee Chalamet, in a movie titled Dune that is set to be released in October. The cast also includes Oscar Isaac and Javier Bardem. The movie looks like another fantasy action type of film. Where we can see Momoa channel Khal Drogo once again. Kicking some major butt on screen. The typical Momoa performances that action fans and Momoa fan clubs both equally enjoy!
What's Next For The DC Extended Universe?
Rama Fayaz, CC BY-SA 2.0, via Wikimedia Commons
Going back to the DC Universe, the film franchise has 5 movies lined up to add to their total. In a couple of months, we'll be getting the release of a new Suicide Squad movie. The fact that they are starting over with that franchise gives you a pretty clear idea of how well things are going! The new releases are also set to include a movie titled "Black Adam". The Flash was also be making his way to the big screen. Followed then by the Aquaman sequel and the Shazam sequel.