Is Britney Spears engaged to boyfriend Sam Asghari?! It sure looks that way…
The internet is swirling after Spears was photographed sporting a giant diamond ring on THAT finger while driving in Los Angeles. The pop princess was spotted in Starbuck's drive-through, picking up a cold drink, and when she reached out to grab the beverage…BAM…a massive sparkler!
According to reports, the pictures were taken on Sunday while Spears was driving in L.A. with her boyfriend. Neither of them has addressed the possible engagement online, but Britney is not known for wearing a giant diamond on her wedding ring finger.
Scroll Down To See The Photos!
As we reported, Britney shocked the world after testifying in her conservatorship case that her father and others were not allowing her to get married. Plus, Spears alleged she was being forced to take birth control, even though she is ready to have more children. After the hearing, both her current conservator and father denied the allegations and blamed the other for the current problems.
The judge in the conservatorship ordered Britney to be allowed to hire her own attorney, which she did, and it appears she is working towards ending the 13-year case. If so, she would be allowed to get married and have children as soon as she wishes. At this point, she is NOT allowed to get married in California since she cannot sign a binding contract while under a conservatorship.
But that doesn't mean she can't get engaged and start preparing for marriage!
Marriage & Babies?!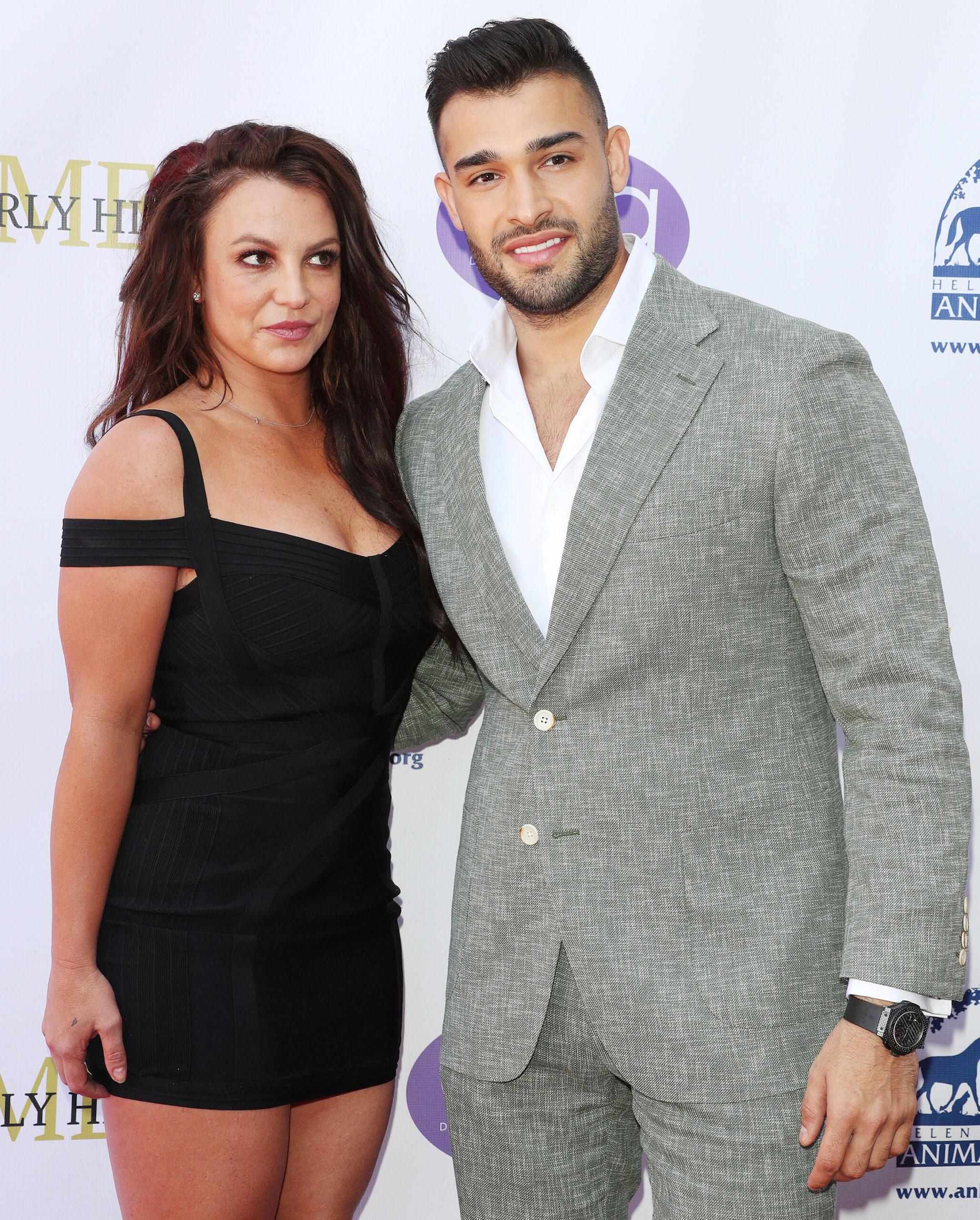 Britney testified for a second time during the latest hearing, blasting her father — Jamie Spears — claiming she wants him prosecuted for "abuse" during the conservatorship. In the end, the pop star's new lawyer told the court he would be filing documents in the next few weeks to end the decade-long conservatorship.
Earlier this week, Britney also went off on her sister — Jamie Lynn Spears — writing a lengthy message on Instagram condemning JLS's performance at the 2017 Radio Disney Music Awards where she sang a medley of Britney's songs, ahead of presenting her with the 'Icon' award.
"I don't like that my sister showed up at an awards show and performed MY SONGS to remixes!!!!! My so-called support system hurt me deeply!!!" she wrote. In the performance, you can see Brit standing with her mother and clapping along with the performance, but she appears to look not enthused.
In the end, instead of addressing a possible engagement, Britney posted the following message on social media, "Ok … so I got a lot off my chest last week … I said what I needed to say … and life goes on."
Mrs. Britney Asghari has a nice ring to it! Or, do they just go with Britney & Sam Spears?!
See The Pictures…HERE!