Amelia Gray Hamlin shared a risqué post late Tuesday with her 982,000 Instagram followers. The 20-year-old model treated fans to a smoking-hot snapshot of herself as she posed topless and wore nothing but a skimpy bikini bottom.
Nothing can catch people's attention better than to show some skin, and that's exactly what she did for the new share. The post was for a promotion she made for one of her favorite clothing brands, Boohoo.
Showing Her Style To The World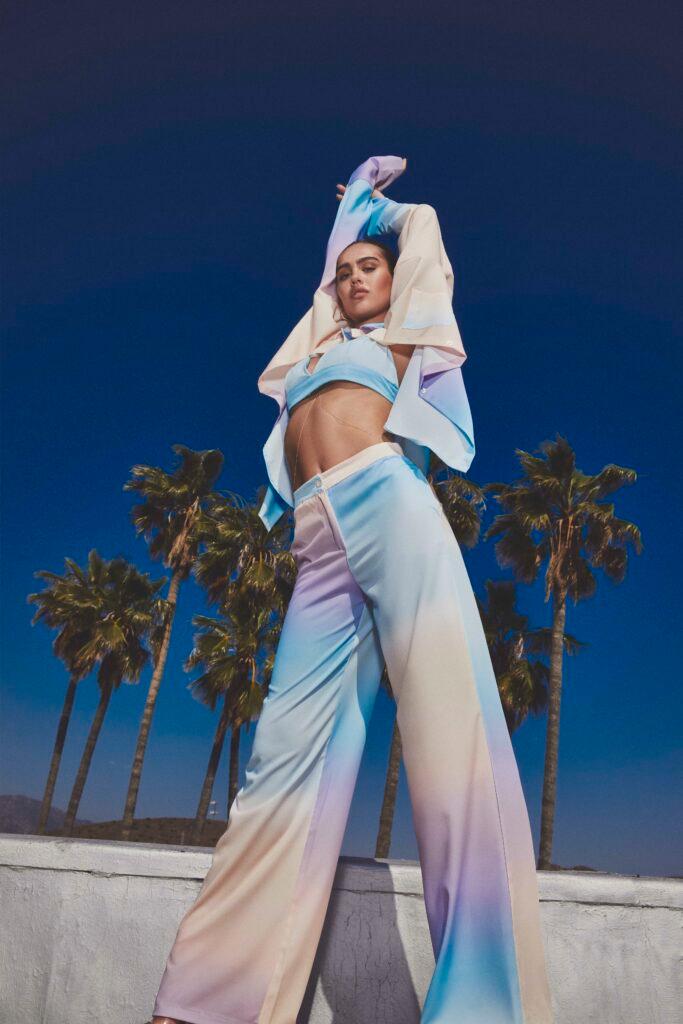 Late last month, the influencer, who is the daughter of Real Housewives of Beverly Hills star Lisa Rinna and actor Harry Hamlin, announced a partnership with the label. Basically, Amelia made her own collection based on her personal style for Boohoo. However, the social media star noted that her preference for clothing constantly changes.
"Whatever I'm going through, or whatever place I'm in my life, I feel like my style evolves with that," she told NYLON. "And every single day is different. I feel like I don't have a consistent style vibe. It's very all over the place."
Teasing Her Fans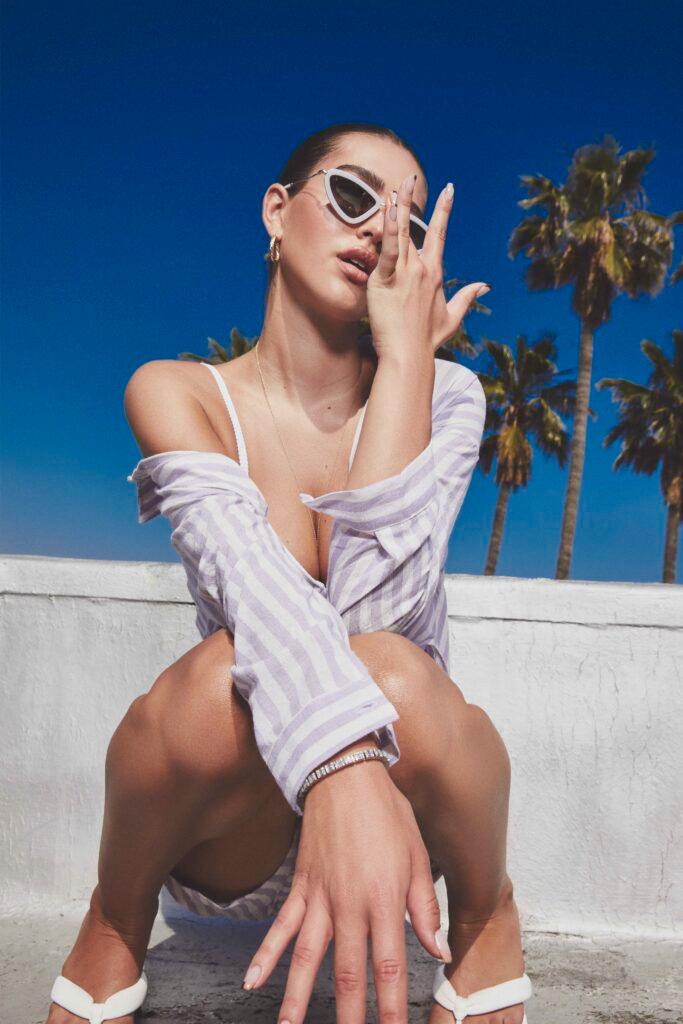 The saucy snap showed Amelia posing indoors. She stood against a white wall with her right leg placed over the other. Opting to go topless, she held a sun hat over her chest — and it was big enough to cover her assets. Notably, her head was cut off from view, but despite the lack of facial coverage, her viewers seemed content with what they saw.
The photographer used flash in taking the picture, and it helped highlight Amelia's tanned skin and killer curves.
She's Not Afraid To Bare It All
View this post on Instagram

Amelia only wore a printed bikini bottom with bright orange, red, purple, teal, and blue hues. The swimwear boasted a tiny piece of fabric that covered her modesty. The waistline was pretty low cut, displaying plenty of skin around her flat midsection. Meanwhile, the high leg cuts helped elongate her lean legs. The model rocked a pair of bright orange sandals to match her swimwear.
Amelia's brunette locks were styled straight and left untied for her barely-there look. For her pose, she let the strands cascade over her shoulders. She wore several accessories that included a watch, bangles, bracelets, and rings.
In the caption, Amelia dropped three emojis that featured the same orange color. She also gave credit to Boohoo by tagging the brand in the post.
In just 10 hours of being published on the social media platform, the newest addition to her page gained more than 9,300 likes. About 30 of her avid fans dived into the comments section and wrote compliments. Most of them raved about her insanely sexy body, while some others praised her flawlessly tanned skin.
"It's the orange – natural tan combo for me," an admirer wrote.
"Wow, cool-looking hat! Oh, right, you look hot too!" added another fan.
'A Love Story'
A few hours later, Amelia posted another set of snaps to her Instagram account. Photos of her eating ice cream were included, and some followers think they look "suggestive." One of the pictures also featured Amelia cozying up next to her boyfriend, Scott Disick.
View this post on Instagram