This news is going to feel like a literal gut punch to all of the Meghan Markle and Prince Harry haters out there. The interview that Meghan Markle and Prince Harry gave to Oprah was labeled the "Oprah With Meghan and Harry: A CBS Primetime Special". That's how it's competing in the Outstanding Hosted Nonfiction Series Or Special category in the Emmy Awards this year! No this is not a category that the Emmys just pulled out of a hat to nominate the special. Although, it's going to be hard to convenience many people in the UK of that for sure!
What Makes The Special Well … Special?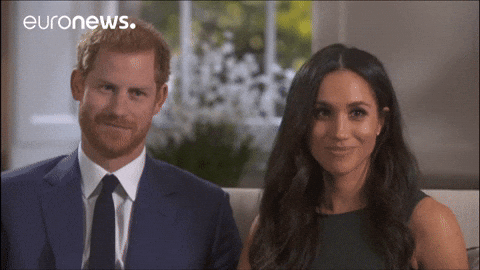 Naturally, there is going to be some backlash to this nomination coming from different fronts. Did the special deserve a nomination? Well, it really depends on what grounds it's being nominated on. If we go by viewership and cultural impact there is really no question that the special should be nominated. After all, it certainly got way more viewers than United Shades of America, Vice, My Next Guest Needs No Introduction with David Letterman, and certainly more than Stanley Tucci: Searching For Italy! These are of course the accompanying nominees for the award.
When Was This Category Even Established?
photo by Alan Light, CC BY 2.0, via Wikimedia Commons
We can assure you that this was not a category that was set up just to feature the controversial interview in the Emmys. This is actually a category that was first included as an award in 1975. From there it was skipped over for a couple of years until it became a main staple of the show since 1980 all the way through 1997. In 1998 it merged with outstanding non-fiction series but was brought back in 2013. Anthony Bourdain: Parts Unknown actually dominated the category for years. Taking home 6 of these awards through the years!
A Very Royal Year At The Emmys
The Emmys are set to be a very royal occasion. Not only because the Meghan and Harry interview is nominated, but also because The Crown racked up 24 nominations! The show is only tied with Disney Plus' The Mandalorian. We'll see the royal drama and its actors compete in all of the major "drama" categories on the show. Including lead actor and lead actress, and pretty much every other category under the sun that doesn't have a comedy label on it!
Would Harry & Meghan Show Up To Accept?
If the interview were to win would Harry and Meghan, or Oprah show up to accept the award? Everything is on the table at this point. As we mentioned, if the award is chosen by viewership or cultural impact the interview should win in a landslide. We can't imagine how incredibly awkward it would be for the Royal Family to see Harry and Meghan accepting the award on stage. That being said, it's not like Meghan Markle to pass up an opportunity to be on center stage. Therefore, we can't rule out the possibility that they'll be there!