What do Zendaya and Lola Bunny have in common? They both have mad hops and a sporty sense of style!
The 24-year-old actress stole the ball show at the premiere of "Space Jam: A New Legacy" on Monday night. The beautiful actress, who recently confirmed her romance with Tom Holland, once again had all eyes on her as she looked stunning in cartoon colors on the red carpet. Zendaya wore a chic button-up shirt and matching shorts from the Moschino Resort Collection that featured red, orange, blue, purple, and yellow. The tall star's designer outfit highlighted her long legs and slender frame as she managed to outdo King James himself!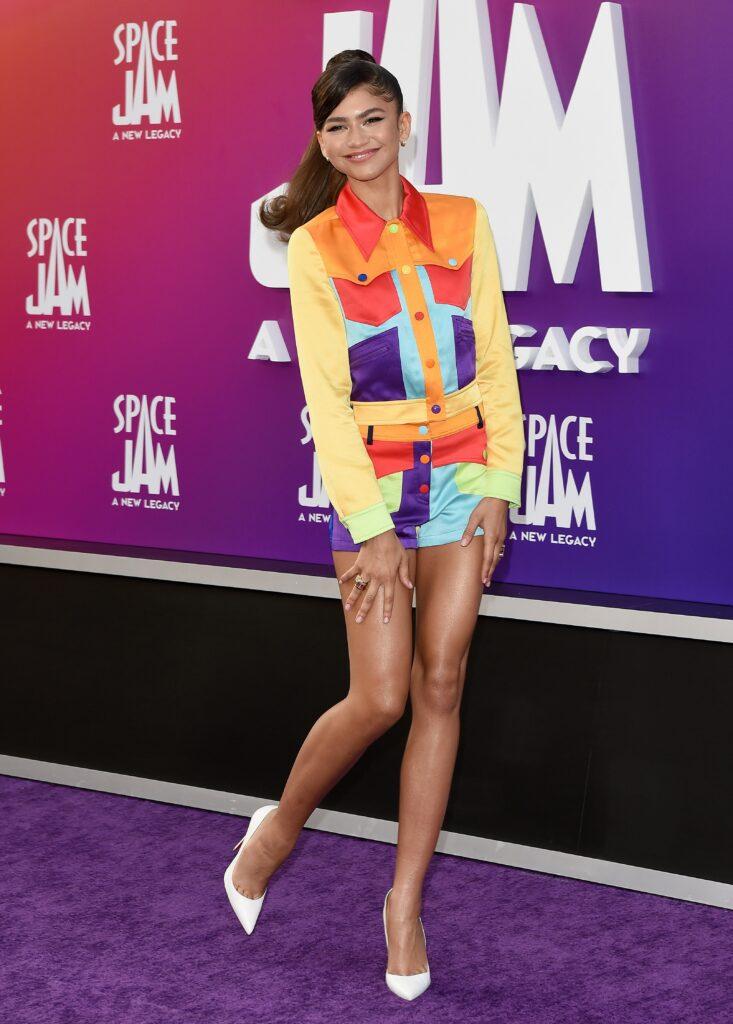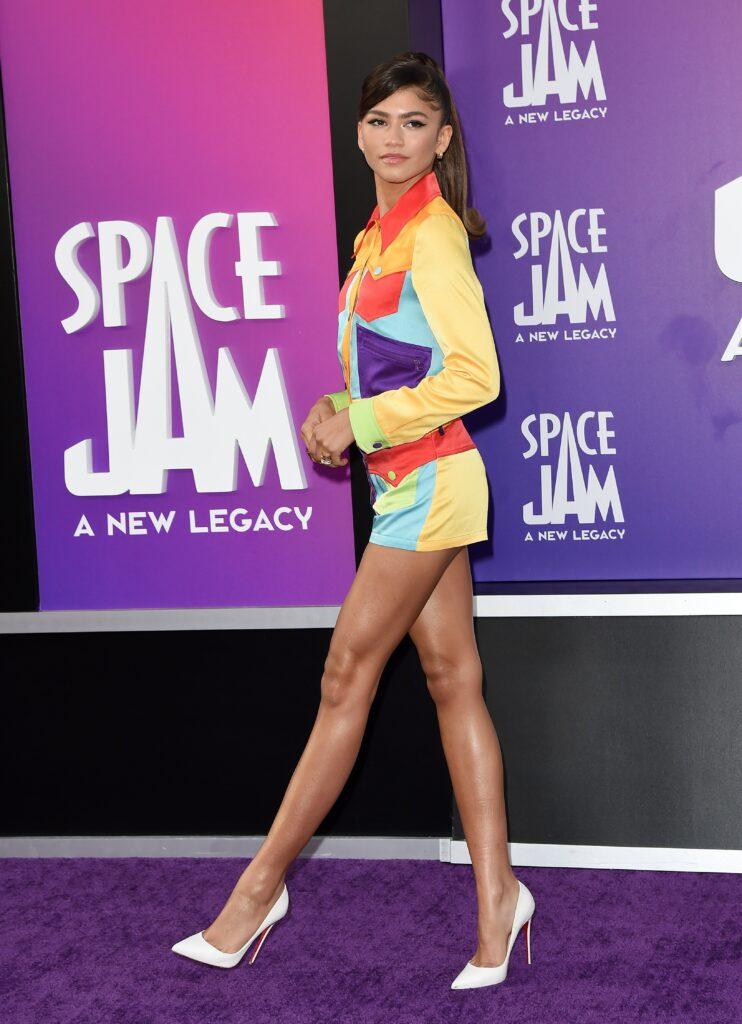 Loving Lola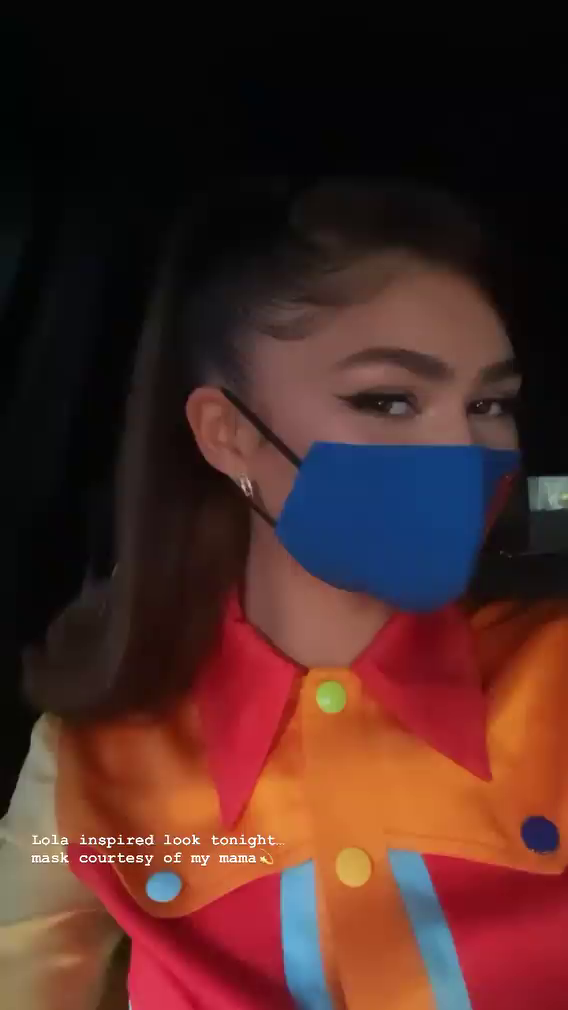 Zendaya stars as the voice of the lovable female baller bunny on the Toon Squad, and she honored the beloved character with her bright designer outfit. "Lola inspired look tonight," she wrote on her IG story while on the way to the premiere. "mask courtesy of my mama."
Her custom mask featured a bedazzled basketball on her left cheek… her mom has mask-making talent!
King James And Family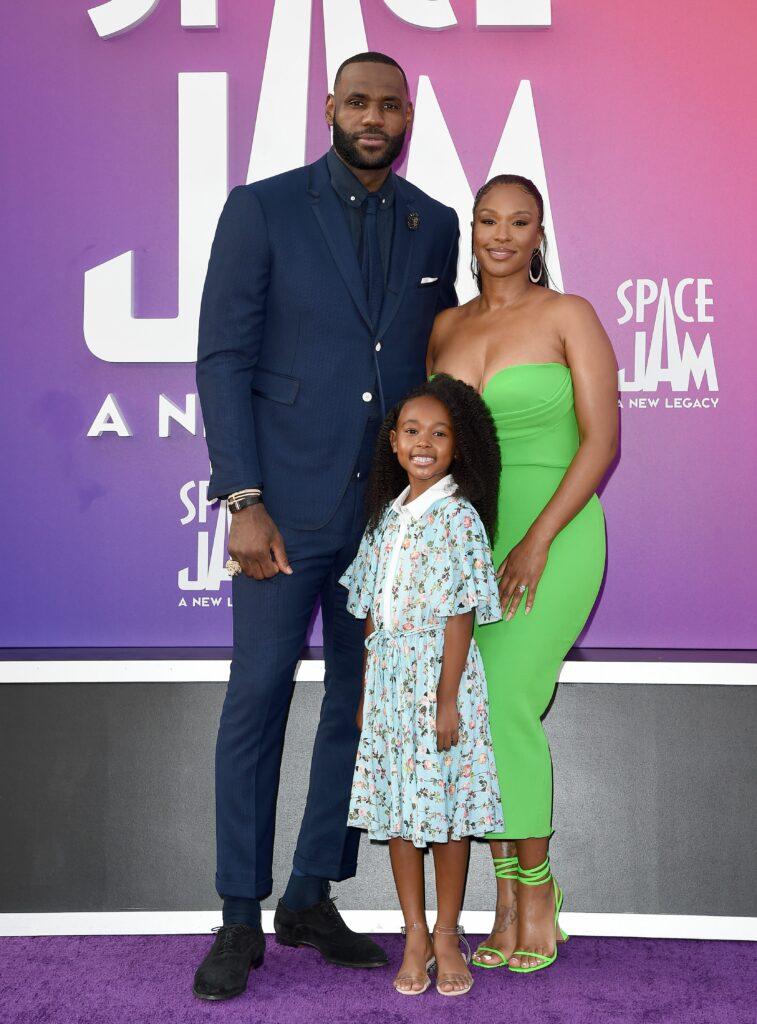 The star of "Space Jam" is number one on the court but is number 2 behind his co-star on the red carpet. However, LeBron James didn't disappoint and looked dapper in a blue suit, gray dress shirt, and a traditional tie. The proud NBA star happily posed with his wife, Savannah Brinson, and his 6-year-old daughter Zhuri James. Savannah wore an elegant, strapless green dress with matching strappy heels, while Zhuri opted for a cute floral dress with a white collar.
It's On With Tom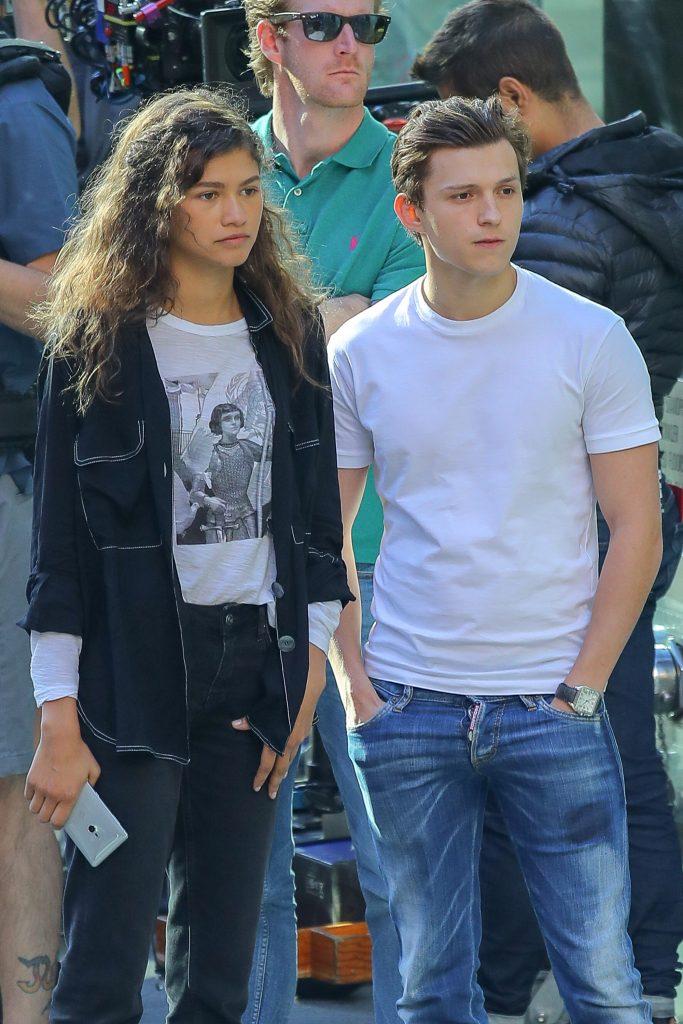 The bunny is out of the hat! After years of relationship denials, Zendaya and her "Spiderman: No Way Home" co-star confirmed that they are an item with a steamy makeout session. They were first linked in 2017, but their representatives said that it was all fan speculation at the time. However, sources close to the stars say they have been on and off ever since. "They've been super careful to keep it private and out of the public eye but they've gone on vacations with each other and try and spend as much time as possible with one another," a source told PEOPLE. "They're both really ambitious and they challenge each other — but, most importantly, they make each other crack up. They seem to have a really similar sense of humor and love joking around together. They have great banter back and forth."
Young love is only made better when it's young famous love!