"Alaskan Bush People" star Bear Brown knows a thing or two about being snowed in. Although the Discovery reality stars now live in Washington, where they receive considerably less snow than the wilderness of Alaskan, they still endured many cold winter storms back in the day. Now, Bear is giving some insight into what the unanimous favorite pastime was for the kids in the Brown family.
Feeling Nostalgic
Bear Brown has definitely been in a nostalgic mood lately, as he has taken to social media and reflected about his happier childhood days when his family was together and living back in Alaska. The death of his father, Billy Brown, has been especially hard for Bear as the two were very close. Many of the other Brown children have also been sharing their emotional pain on social media, as Bear is now remembering some of the long days hunkered in against the bitter colds in Alaska.
"When I was a kid back in Alaska and we'd get blown in by storms while we'd wait for them to blow over, it was video game time!" Bear wrote on Instagram while holding up a doll of a very familiar video game character.
He then revealed, "One of my all time favorite games was the Legend of Zelda, Da would control and we'd all sit around and watch!"
Long Live Hyrule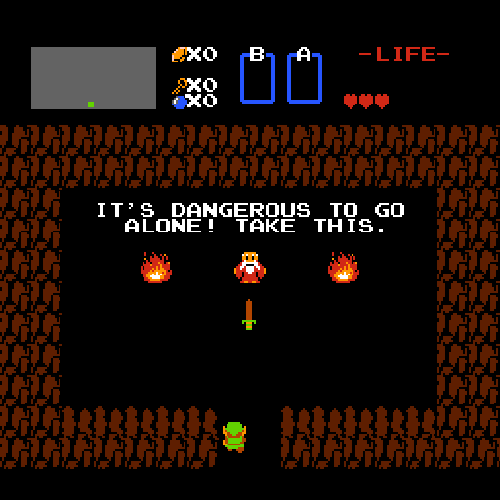 "The Legend of Zelda" is a great choice by Bear Brown and millions of other gamers, as it has grown to be one of Nintendo's most popular franchises since Link first graced console systems in 1986. "The Legend of Zelda" sold over 6.5 million copies and has been regularly featured in lists of the greatest video games of all time.
Missing His Dad
It's been months since the tragic passing of Billy Brown, but Bear is still feeling the loss hard as ever. As we previously reported, the patriarch of the Brown family succumbed to multiple seizures back in February after he had been battling health issues for a long time. One of the reasons the family had to move from Alaska to Washington was to be closer to medical professionals that could care for Billy, as he spent many months in a nearby hospital while the family lived nearby.
Remembering the better times when they could just play Nintendo during a snowstorm, Bear wrote, "Those were some great memories! I miss those times and I miss my dad!"
Weeks back, during Father's Day, Bear also left an emotional tribute to his father:
"I'd like to wish everyone a Happy Dads day! Today is not an easy day for me, this is the first Dads day that I don't have my dad with me! I know he's watching us from heaven, I just wish he was still here, so I could see him and tell him how much I love him and I wish I could hear his voice and his laugh!"