Bella Hadid's toned tummy is taking full advantage of the warm Parisian weather!
The 24-year-old model turned a few heads when she strolled down the streets of Paris, the City of Lights, on Thursday, June 24. The always-fashionable star left the George V hotel in a '90s inspired look that featured a pair of baggy blue slacks, a chic brown leather jacket, and a revealing shirt. Bella's lace-up silk shirt left little to the imagination, par for the course when it comes to the young model, but the look fit right in with the Fashion-forward Paris population.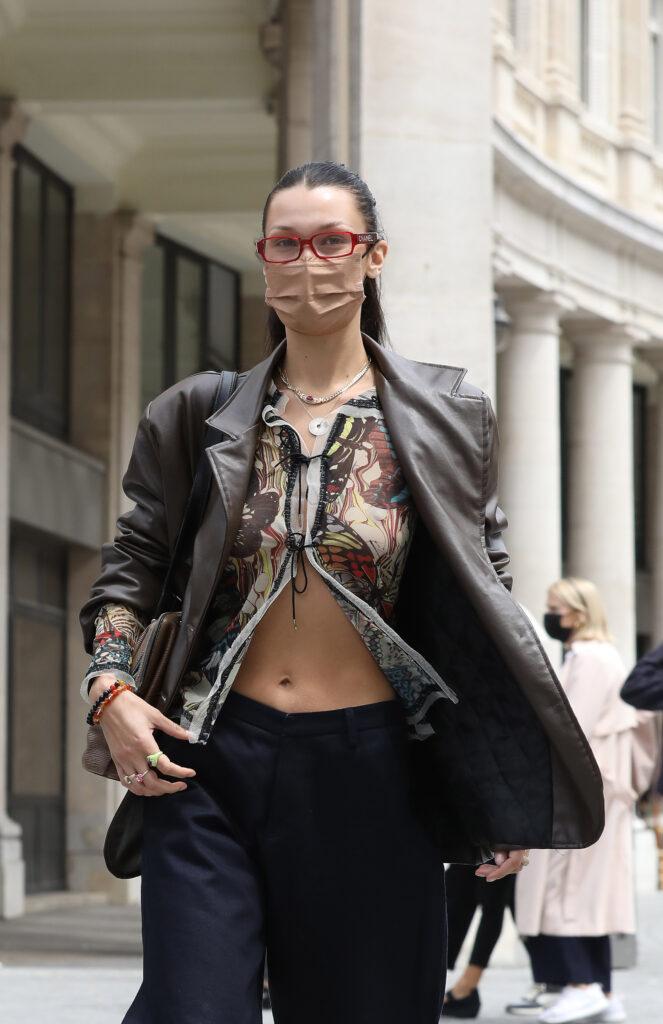 Hadid's slender waist and toned abs were the focal points of her ensemble, but she jazzed up the look with a pair of red Chanel glasses and several cute accoutrements that adorned her fingers. She also included a black pair of boots and a Fendi bag. C'est la vie!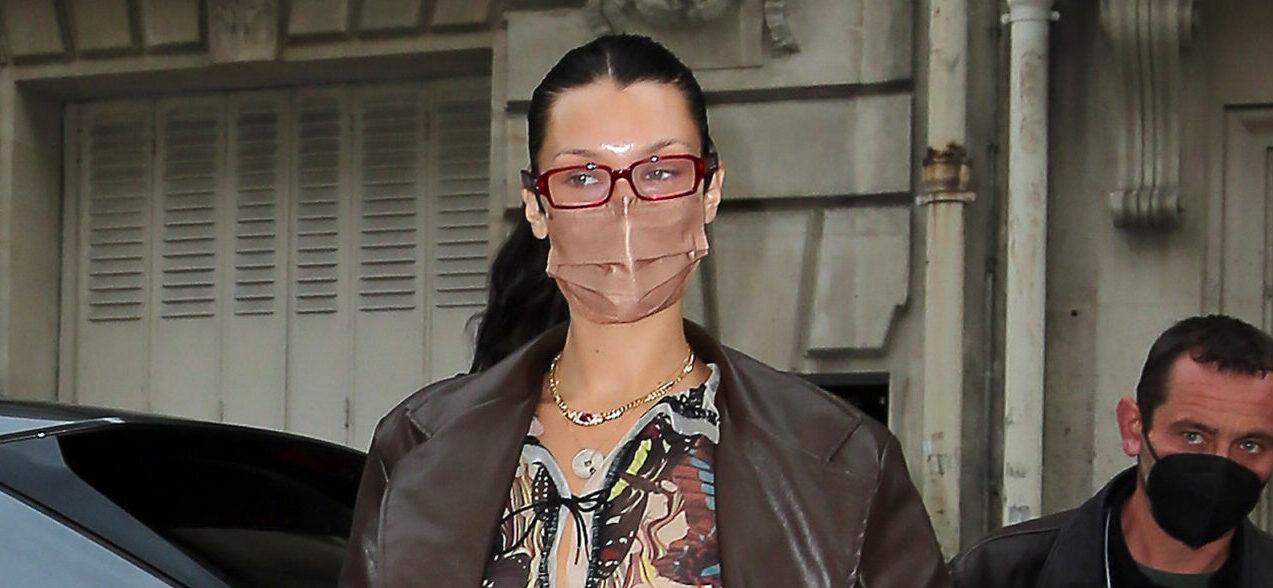 She's Back
Bella, known to make the famous French city her home away from home during Paris Fashion Week every year, expressed her satisfaction about traveling and being back in the City of Lights. She shared a snap from her first-class reclining seat on the plane before sharing a pic of the fancy curtains of her hotel room at the George V. Hadid captioned the pic with a French flag and wrote, "Back." She is staying smack dab in the middle of the downtown area, very close to the Arc de Triomphe.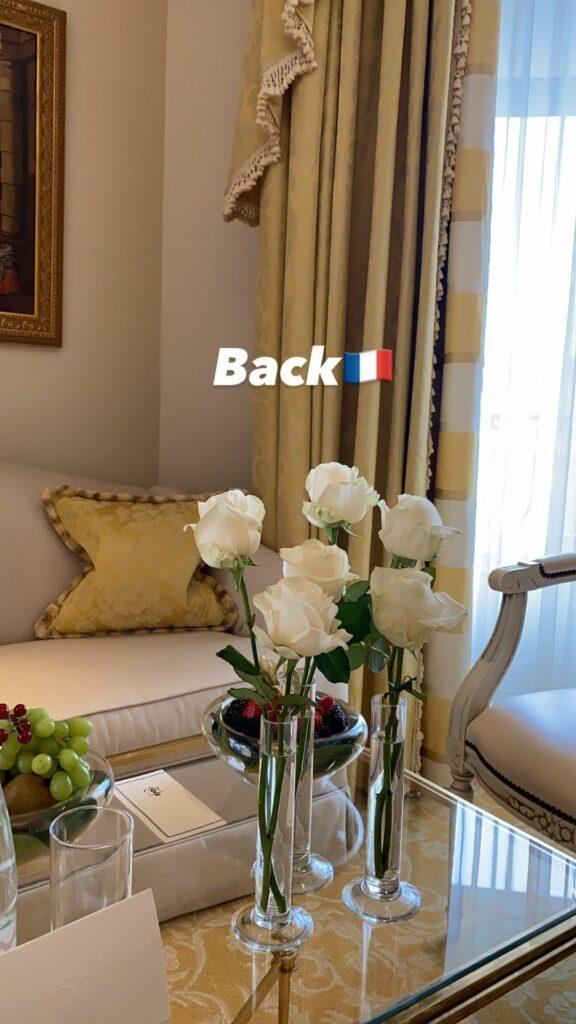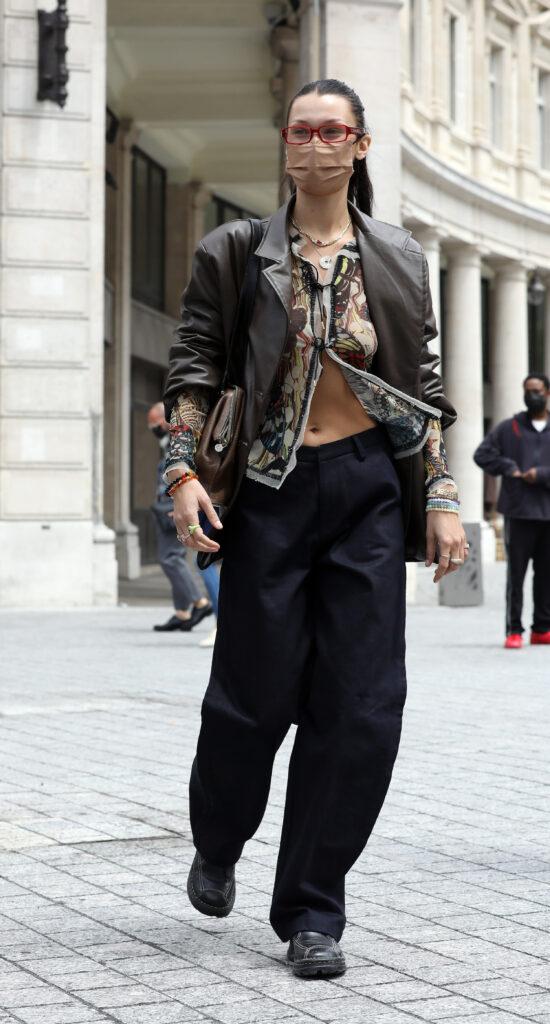 Paris Is The Place To Be
Hadid joins a slew of stars flooding the French city for events and fashion shows during Pride. She expressed interest in the Jean Paul Gaultier show on July 7. Earlier this week, Justin and Hailey Bieber took in the sights and made a streetwear fashion statement. They even earned a trip to the Élysée Palace to meet the French President Emmanuel Macron. No word if Bella will get the same presidential treatment.
Perhaps Hailey and Bella will meet up for a cup of French onion soup or visit Cojean, one of the trendiest French "fast food" spots… a known favorite of Justin. When in Paris, do as the Parisians do!