Shutterstock | 517963
Salma Hayek and her plunging dress throwback today racked up likes fast. The 54-year-old's Thursday Instagram update was another career win announcement, this time seeing the MCU actress announce that she's getting a star on the Hollywood Walk of Fame. Posting for her 18 million Instagram followers, "The Eternals" star shared a sizzling red carpet dress throwback, but it was the look of shock and wide open mouth that likely spurred the Mexican to choose this shot to break the news. Check it out below.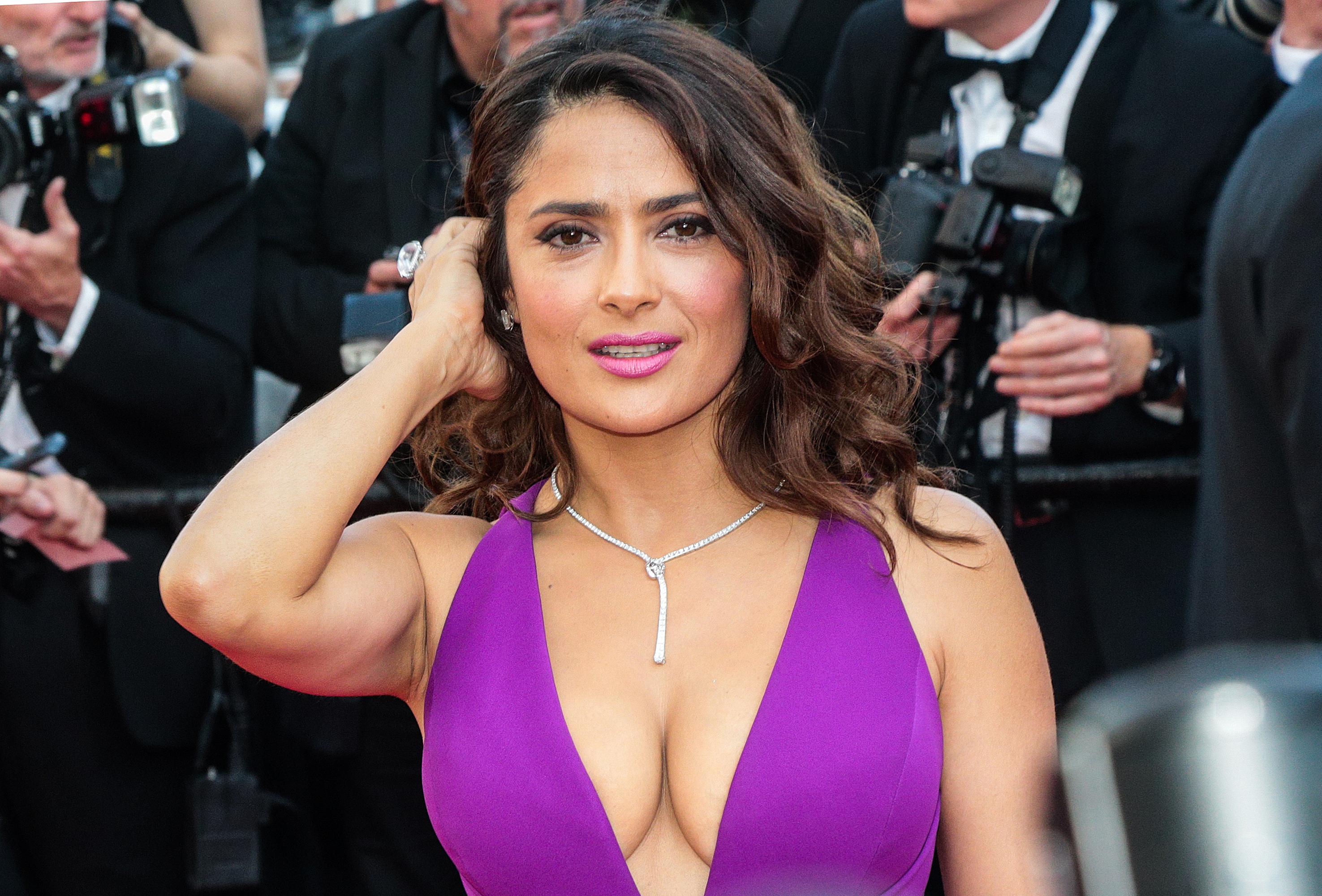 Shutterstock | 159556
Scroll for the photo. Salma, who just this week attended the premiere of "The Hitman's Wife's Bodyguard" movie she stars in, posted to reveal she's both surprised and overjoyed at the prestigious achievement. The "Bliss" star, also gearing up for "House of Gucci" with Lady Gaga and Al Pacino, shared an old photo, one showing her in a strappy and plunging white evening dress, also wearing a fur white jacket worn off the shoulder.
A look of total surprise on the actress' face was explained in her caption.
Shutterstock | 842245
Taking to her caption in both English and Spanish, the Latina told fans: "Today I am combining a #tbt picture with very recent news, because this image represents how surprised and happy I was a few minutes ago when my team showed me the announcement that I am getting the star ⭐️ in the Hollywood walk of fame!"
"Thank you to the fans for their support through the years," Salma added, taking no time to see fans "excited" to pose with her star. More photos after the throwback.
Established in 1960 and covering 15 blocks of Hollywood as it honors stars from music to acting, the Hollywood Walk of Fame comes with some of the most celebrated men and women in Hollywood gracing its 2,690 stars. They range from legendary old-school faces including Audrey Hepburn and John Goodman to pop groups from The Beatles to NSYNC.
Also boasting a star are "The Hitman's Wife's Bodyguard" co-star Ryan Reynolds, comedian Kevin Hart, and "Big Bang" actor Jim Parsons. Keep scrolling for more photos.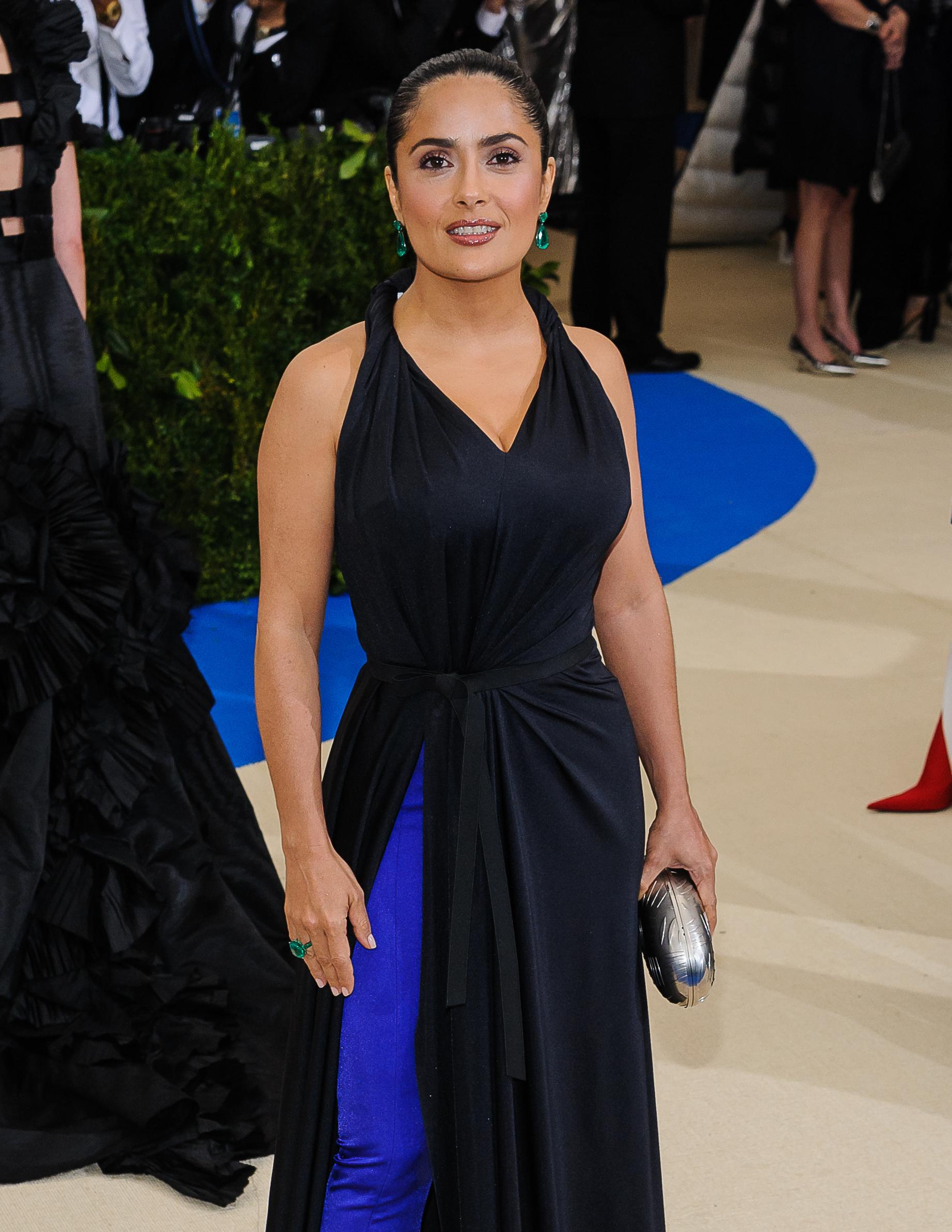 Shutterstock | 1595156
Earlier this month, and while speaking to In Style, Salma revealed that she's got a movie script she's penned just waiting to come out. In fact, she's been wanting to direct it for 17 years.
"English is my second language, and I'm not a good writer. But this was too personal and too complicated for me to find a writer to do it, so I had to write it myself," she told the media outlet. Salma's biggest upcoming release comes as 2022-due "The Eternals," co-starring Angelina Jolie. Scroll for the weight worries 46-year-old Angelina recently sparked.