Mega/Instagram
Josh Brolin is taking his daddy duties to a new level, and he clearly loves a little toilet humor!
The 53-year-old actor popped a squat in the middle of his living room to teach his 2-year-old daughter, Westlyn Reign, 1 or 2 things on Friday, May 28. The 5'10" "Avengers: Endgame" star sat on a tiny pink toilet during a potty training session with his little girl. Brolin's wife, Kathryn snapped a pic while he had his pants around his ankles.
"There's nothing like the power of example (what to do and what not to do). ?" he captioned the sh–y post.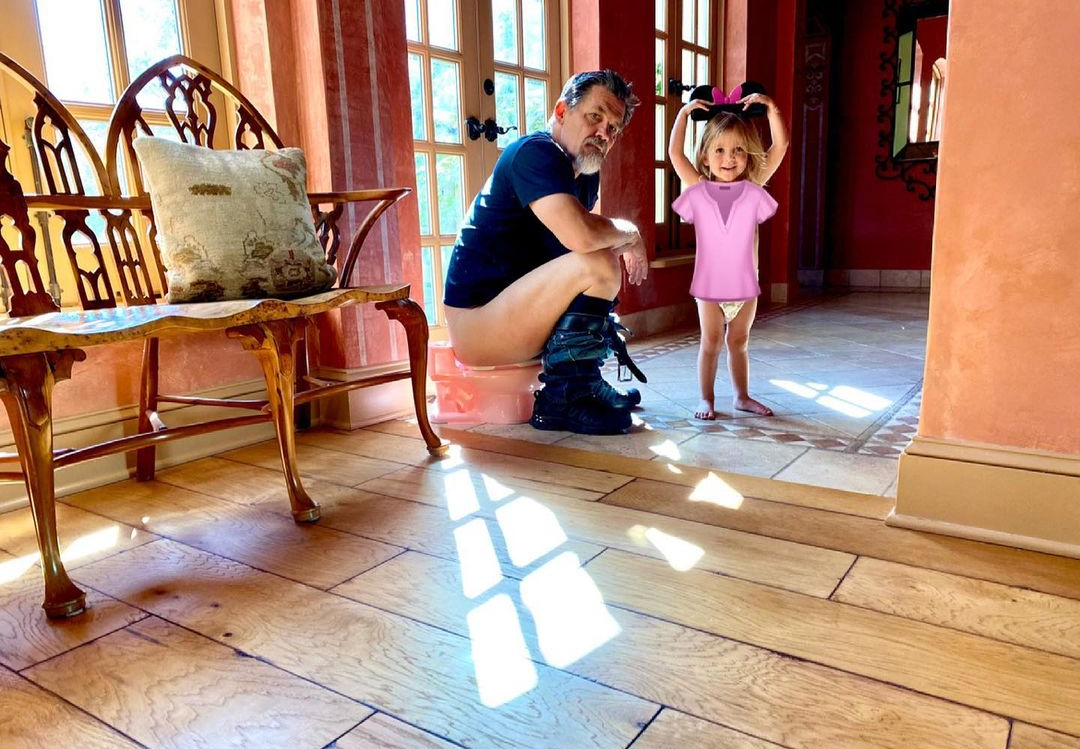 Instagram/joshbrolin
His millions of fans loved the ~~cute~~ father-daughter moment, and some of his famous friends weighed in on the pot pic.
"amazing ?????," Jason Mamoa commented, while Frank Grillo said, "Hahahahhahahahhaahhaah. I approve ??."
Cindy Crawford wrote, "Ha," and Helena Christensen joked about his "example" caption. "As she becomes a teen you prob have to change that method ? ?," she wrote.
Josh's wife also teased him on social media; "Guess that pic of you 'working out' on her baby trampoline counts as teaching too…."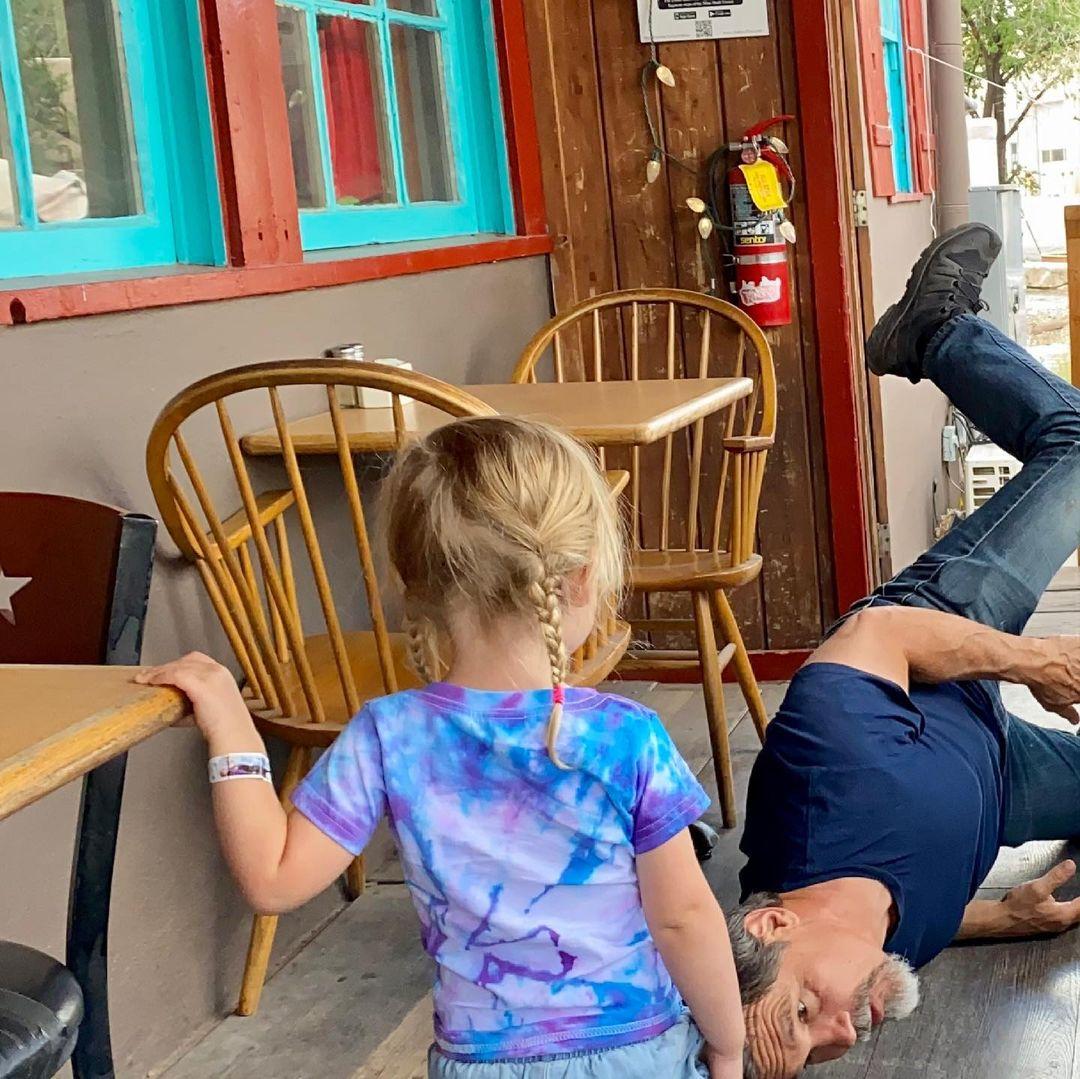 Instagram/joshbrolin
Brolin also included a strange picture that featured the gray star falling, and it appeared that Kathryn captured the moment right before he hit the ground. This was his example of what not to do, and we couldn't agree more. However, we cannot wrap our heads around how this situation unfolded.
The actor announced the birth of his adorable daughter in November 2018 with a video of the newborn sleeping. "Dearest Ladies and Gentlemen, I would like to introduce our little girl Westlyn Reign Brolin (Bean)," he wrote at the time. He and his wife Katelyn welcomed their second child, daughter Chapel Grace on Christmas. "Chapel Grace Brolin Born at 6:20 pm on 12/25/20 Our little Christmas evening angel," she wrote on social media.
Seems like Brolin has his daddy duties down!