Instagram/Mega
Senator Corey Booker just got a huge shout-out on Star Wars Day… it helps that he is dating an actual Jedi!
Rosario Dawson honored her boyfriend with a sweaty lightsaber shot on Tuesday, May 4th. She shared photos of the vegan politician holding the blue saber in front of their baby Yoda (a.k.a. Grogu) shrine.
"The Force Is Strong In This One. #CoryWanKenobi #MayThe4thBeWithYou," Rosario captioned the festive photos.
The special shout-out is a big deal considering Dawson plays the bada Jedi, Ahsoka Tano** in the "Mandolorian," and is set to be lead in her own Star Wars spinoff. While Rosario's involvement certainly fuels the Senator's passion, he revealed that the original movies played a huge role in his development as a person and a politician.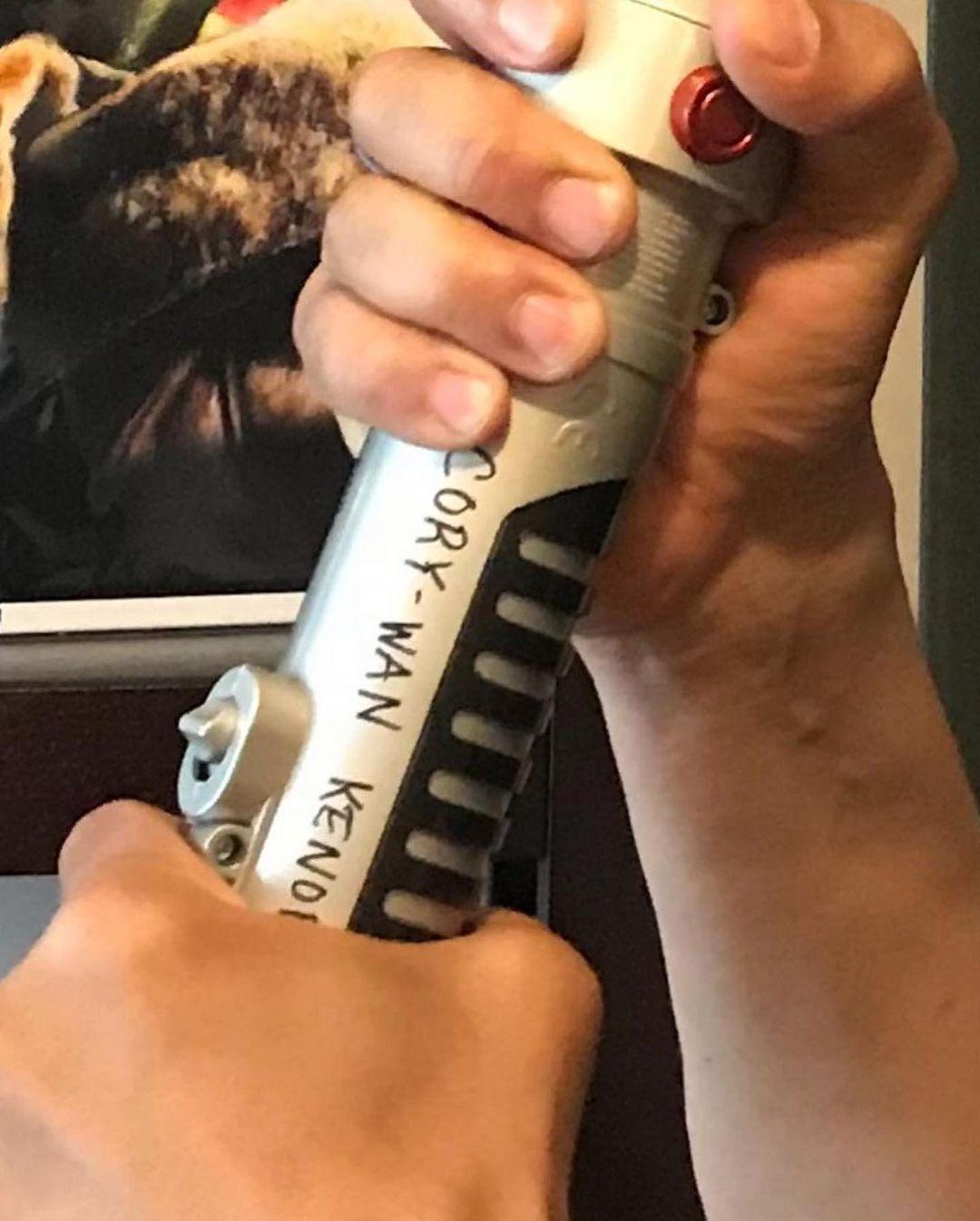 Instagram/rosariodawson
The New Jersey Senator proudly showed off his personalized saber, which had Cory-Wan Kenobi written on it. Booker opened up about what the original three movies meant to him.
"May The Fourth… Happy Star Wars Day," the Senator wrote on IG. "I just turned 8 years old when the original Star Wars came out. It was a movie that changed me. It inspired me; it made me believe in the power of underdogs in a righteous cause; it affirmed to me the limitless strength of committed friendships, and expanded my sense of the magic and mystery of the universe. And yes, The Force spoke to my burgeoning sense of faith and the connectedness of all things."

"May The Force Be With You… and May The Force always be Grace, Empathy, Kindness and Relentless Love." He continued, "Lightsaber was a gift from my staff. Photo Credit to @rosariodawson, the only truly trained Jedi I know, who caught me post morning work out."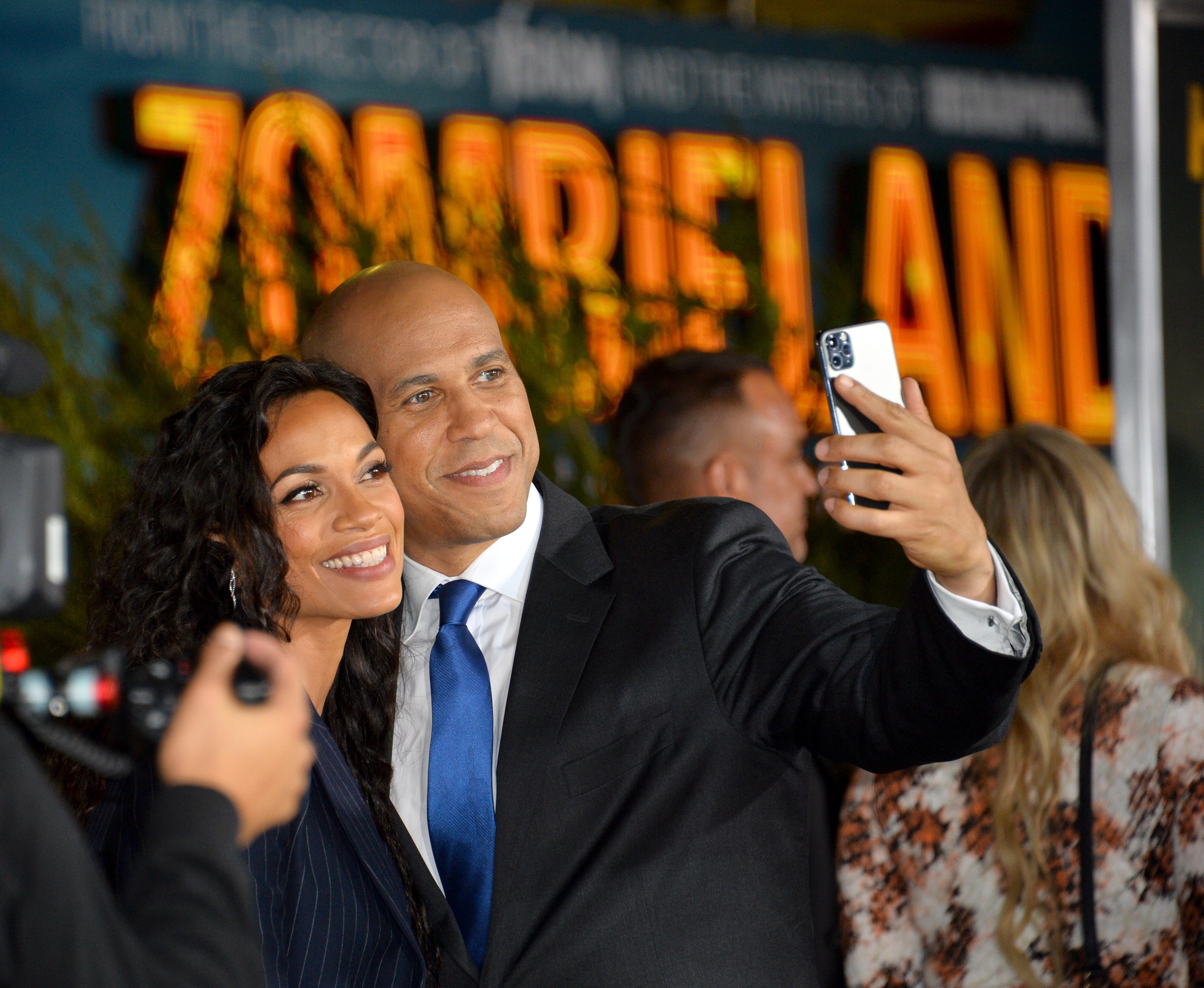 Shutterstock | 842245
Dawson and Booker moved in together last summer and have spent a lot of time together in the kitchen. Last month, the "Mandolorian" star bragged about the Senator's vegan cooking skills. "When your Senator makes you Vegan nachos… Mmmmmm," she wrote alongside a delicious looking meal.
The New Jersey Senator said that he didn't force his vegan lifestyle on the actress. "She came to that on her own, which is great because we have, during the time of COVID, we've been working on cooking together a lot more," he told [PEOPLE[(https://people.com/food/cory-booker-rosario-dawson-vegan-meals-cooking/) in March.