Instagram
It didn't take Kylie Jenner long to turn her viral success into a revenue stream as she has moved to lock up the official rights to "Rise and Shine."
According to documents obtained by The Blast, Kylie filed multiple trademark applications for the popular catchphrase, which lit up the Internet after she sang the words to wake up her daughter, Stormi, from a peaceful slumber.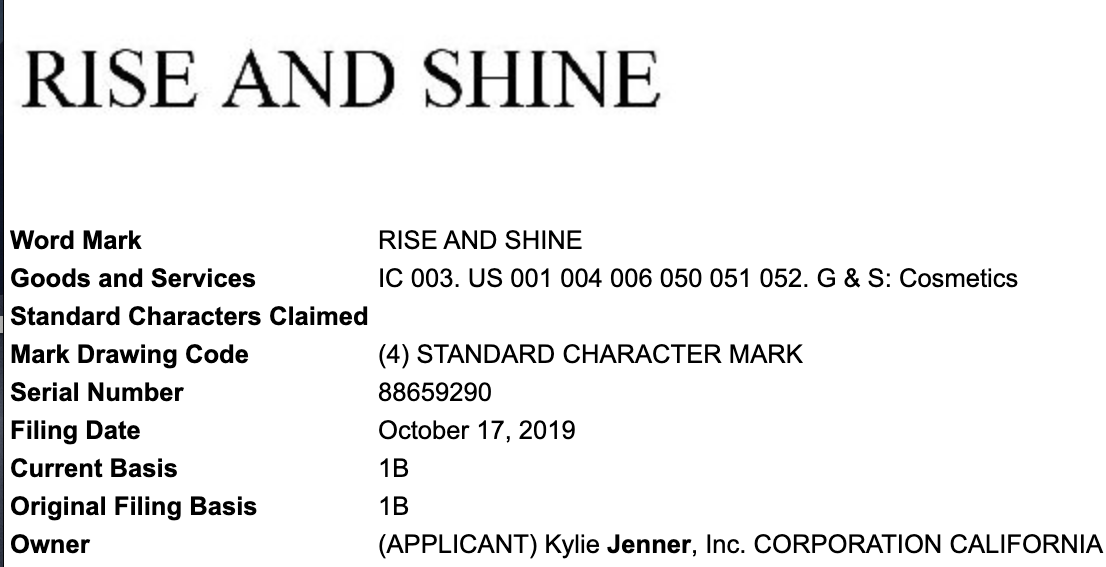 USPTO
Along with "Rise and Shine," Kylie also trademarked "Riiise and Shiiine."
The application lists that R&S will be slapped on clothing, as well as an upcoming cosmetics line.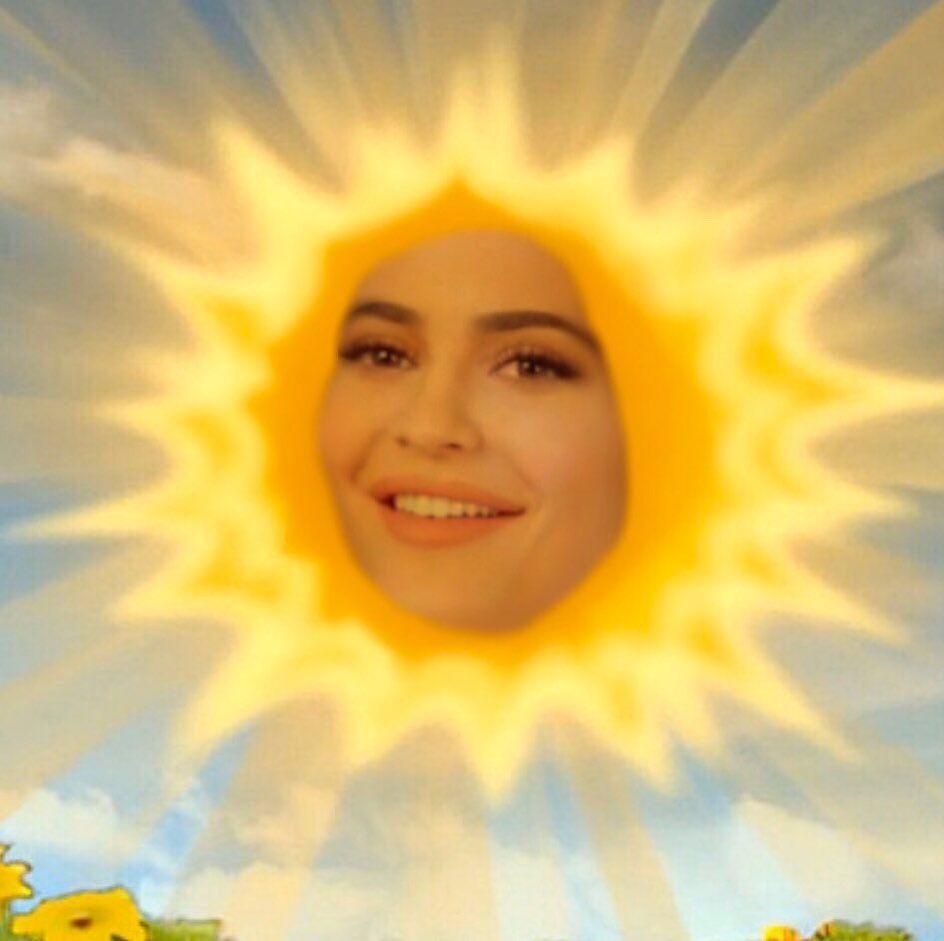 Twitter
The listed plans for Stormi include the 1-year-old's own cosmetics line, which Kylie has been teasing on her YouTube channel.
During her most recent vlog, where Kylie does a makeup tutorial for her "everyday" look, she admitted that Stormi is "obsessed" with makeup.
Kylie claims Stormi "begs" to put on makeup, and even points at her lips and yells "lip lip lip!"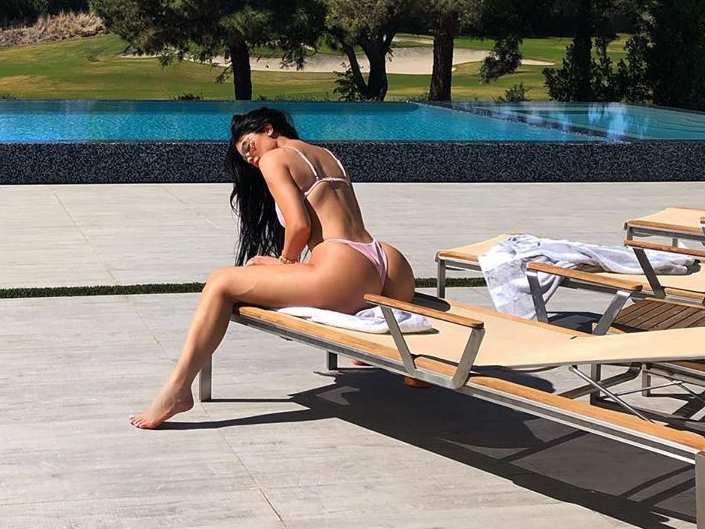 Instagram
Being a mogul and a mommy is a full-time job, but it hasn't slowed Kylie down from continuing to ooze sex appeal and flaunt herself on Instagram.
She recently teased a topless photo shoot while lying in bed, and a weekend getaway with a girlfriend quickly turned into a bootylicious pool day.