Getty
Brad Pitt debuted a new tattoo and it's very telling regarding his feelings about his ex, Angelina Jolie.
The actor showed off some fresh ink during the Venice Film Festival on Thursday.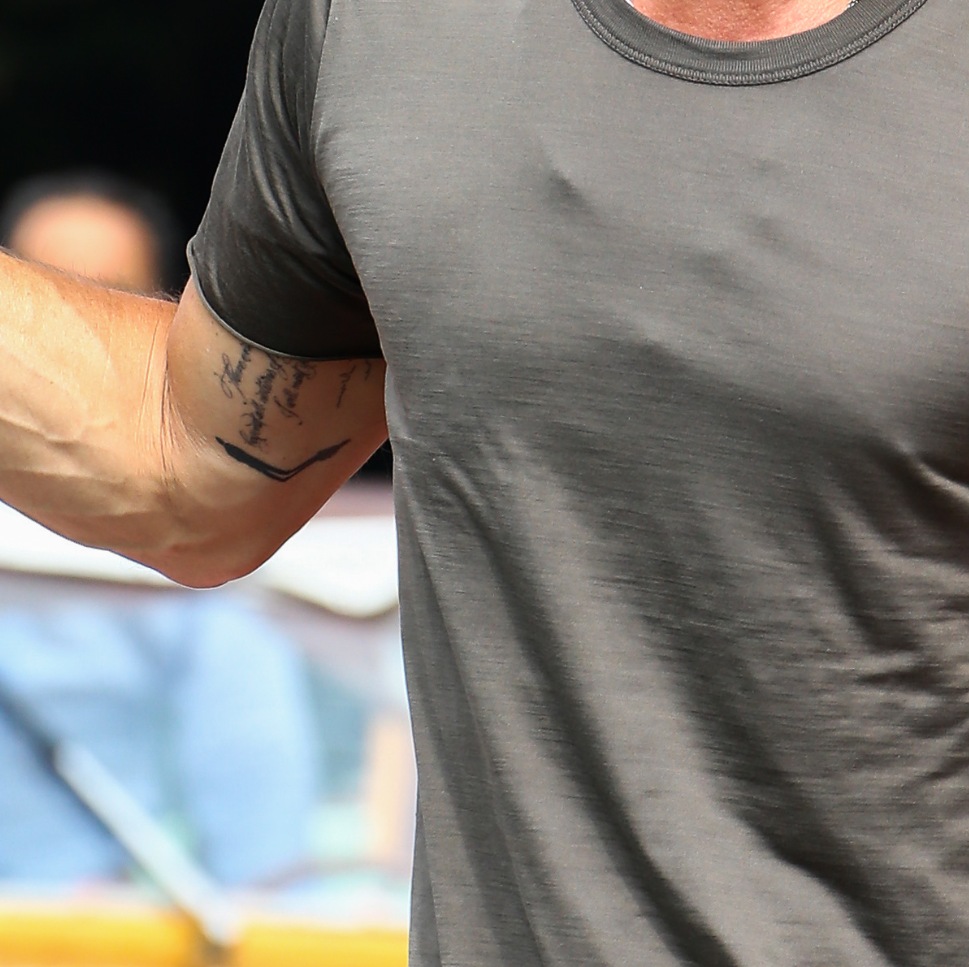 Getty
The tattoo is of a man's silhouette overlooking his shadow, but the placement is the interesting part.
It's facing the tattoo he got when he married Angelina in 2014, which reads, "There exists a field, beyond all notions of right and wrong. I will meet you there."
The new tattoo is almost reflecting over his old life with the famous actress.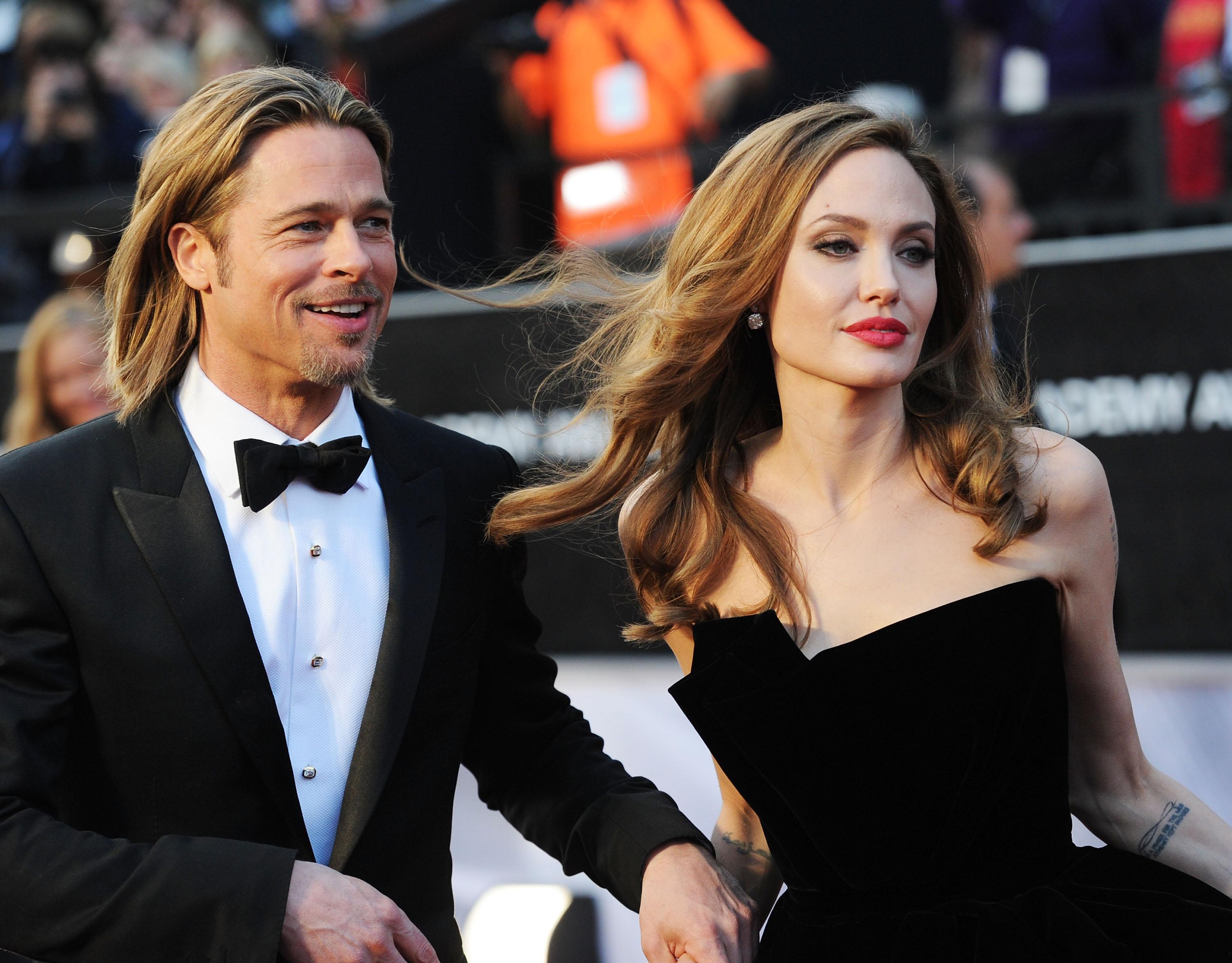 Gettyimages | Jason Merritt/TERM
It's interesting timing for Pitt's fresh ink considering the former A-list duo recently became officially single.
As The Blast reported, the artists formerly known as Brangelina filed a judgment in their divorce almost four months ago that restored their single status.
Pitt and Jolie decided to negotiate for a bifurcated judgment, which basically ends the marriage, but allows them to keep working on a final settlement agreement for assets and custody.
Sources at the time told us the stars felt it was important to "get on with their lives" and needed to emotionally break away from the other.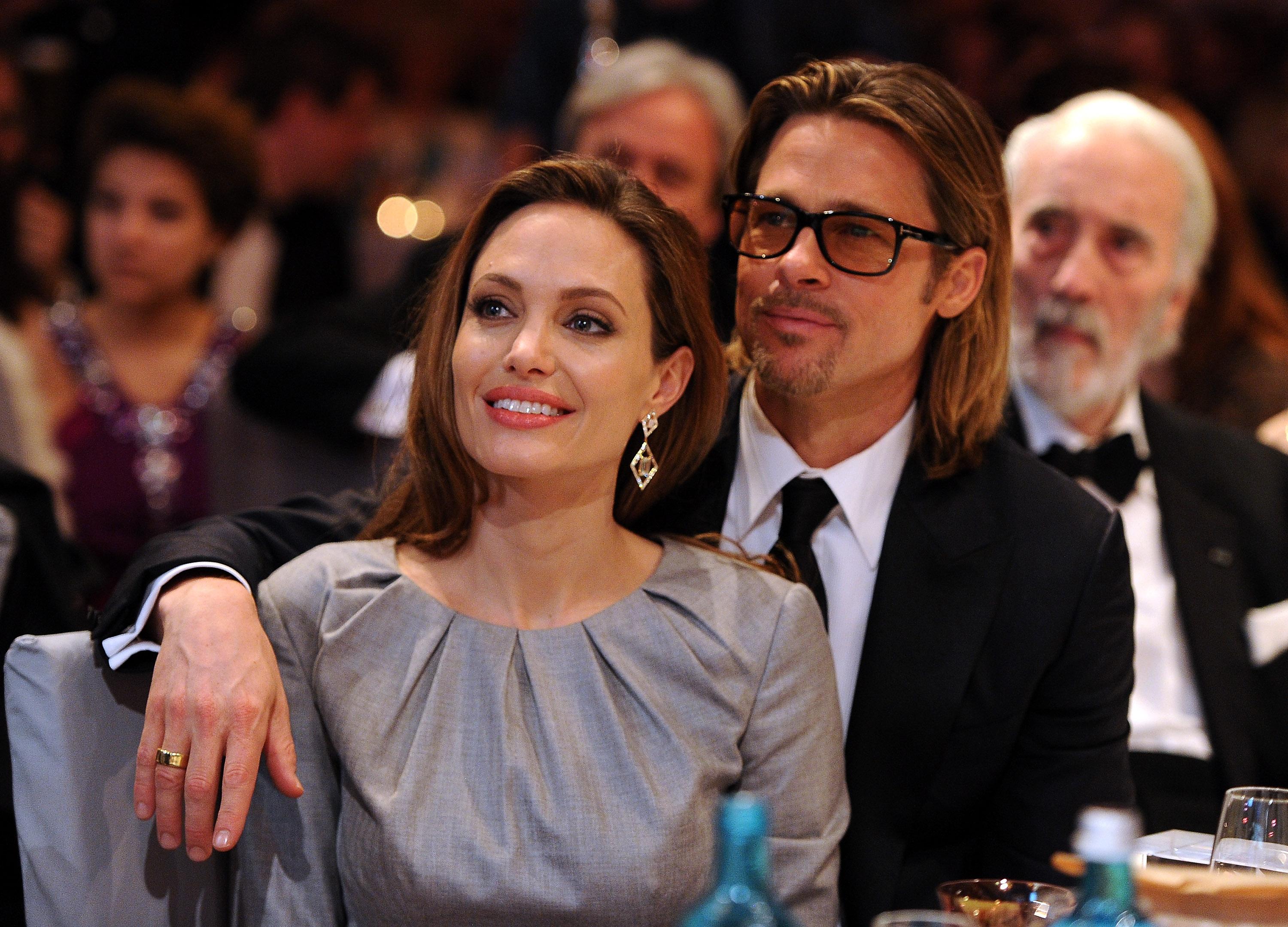 Gettyimages | Pascal Le Segretain
Brad Pitt and Angelina Jolie split in 2016 after two years of marriage.
They've been battling over negotiations to end the divorce like dividing up millions of dollars in assets and hammering out a permanent custody order for their six children.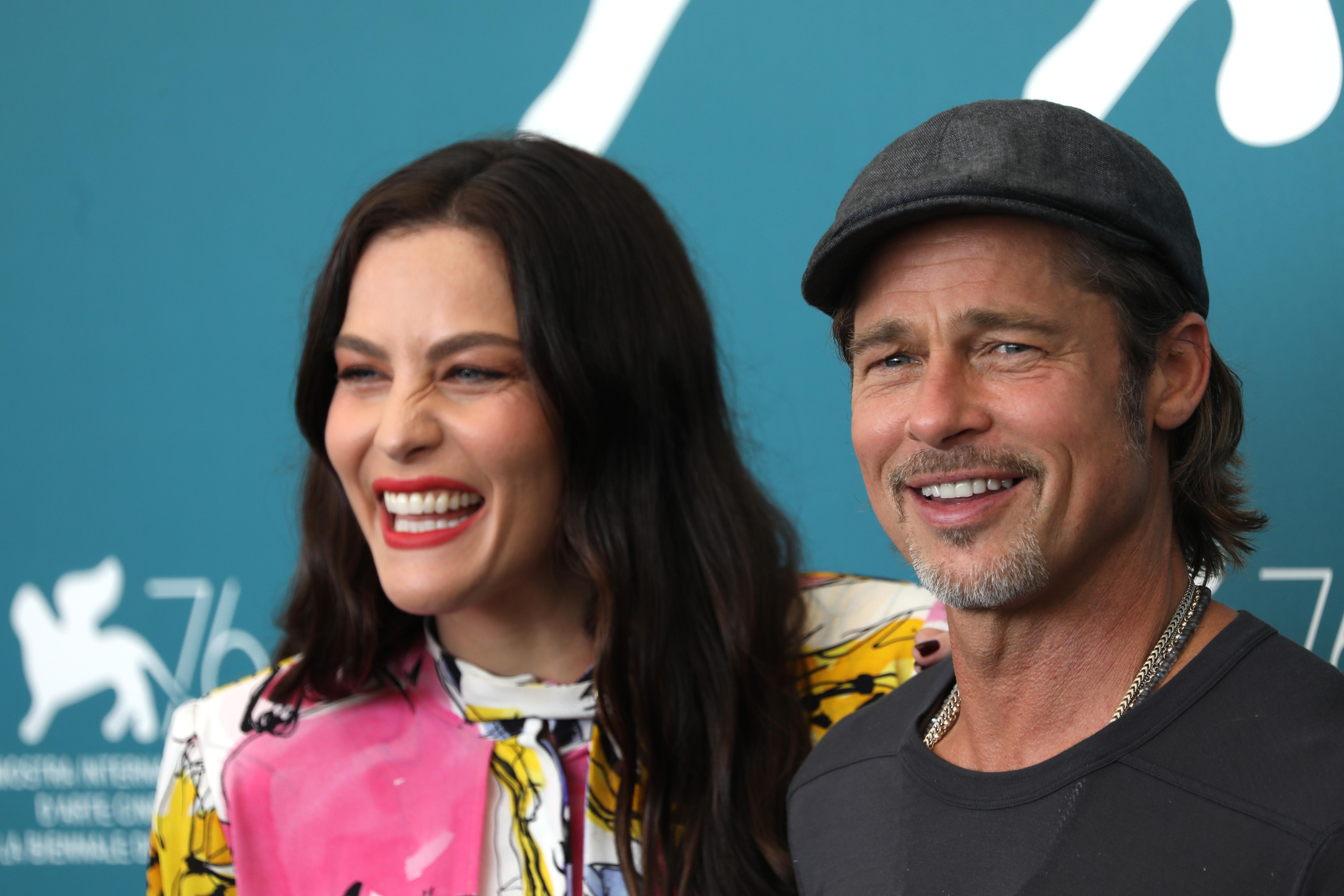 Gettyimages | Tristan Fewings
Brad's overseas promoting his new movie with Liv Tyler, "Ad Astra."
The co-stars were adorable on the red carpet together ahead of the premiere for their space-themed movie that hits theaters September 20.