Shutterstock | 564025
Amid the journey of Colton Underwood finding his true self and coming out as a gay man, past accusations have come to light and thousands have now penned their signatures on a petition calling for Netflix to terminate a deal they recently inked with the former star of "The Bachelor."
The backlash against Colton Underwood comes after a highly-publicized appearance on "Good Morning America" with Robin Roberts led to talk of a documentary-style series in the works with Netflix allegedly highlighting the reality star's journey as a gay man.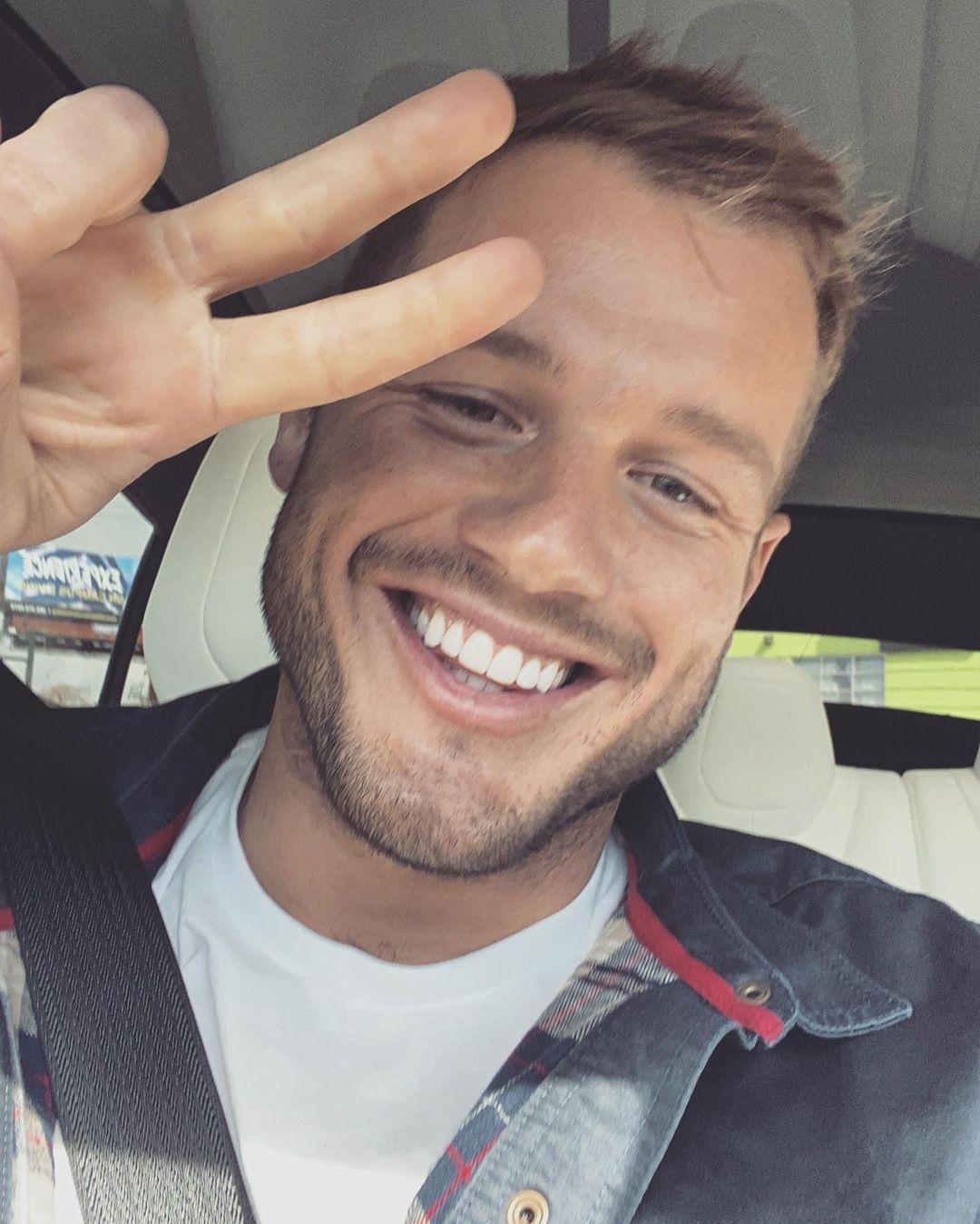 Colton Underwood / Instagram
The reaction was not all positive for Colton Underwood, as many fans of "The Bachelor" began discussing the allegations his ex, Cassie Randolph, had made about their relationship and the alleged torment he put her through.
The two originally met on Underwood's season of "The Bachelor," but the breakup between the two got so bad, Randolph ended up filing a domestic violence restraining order against Underwood in September 2020 and accused him of sending harassing texts and even placing a tracking device on her car.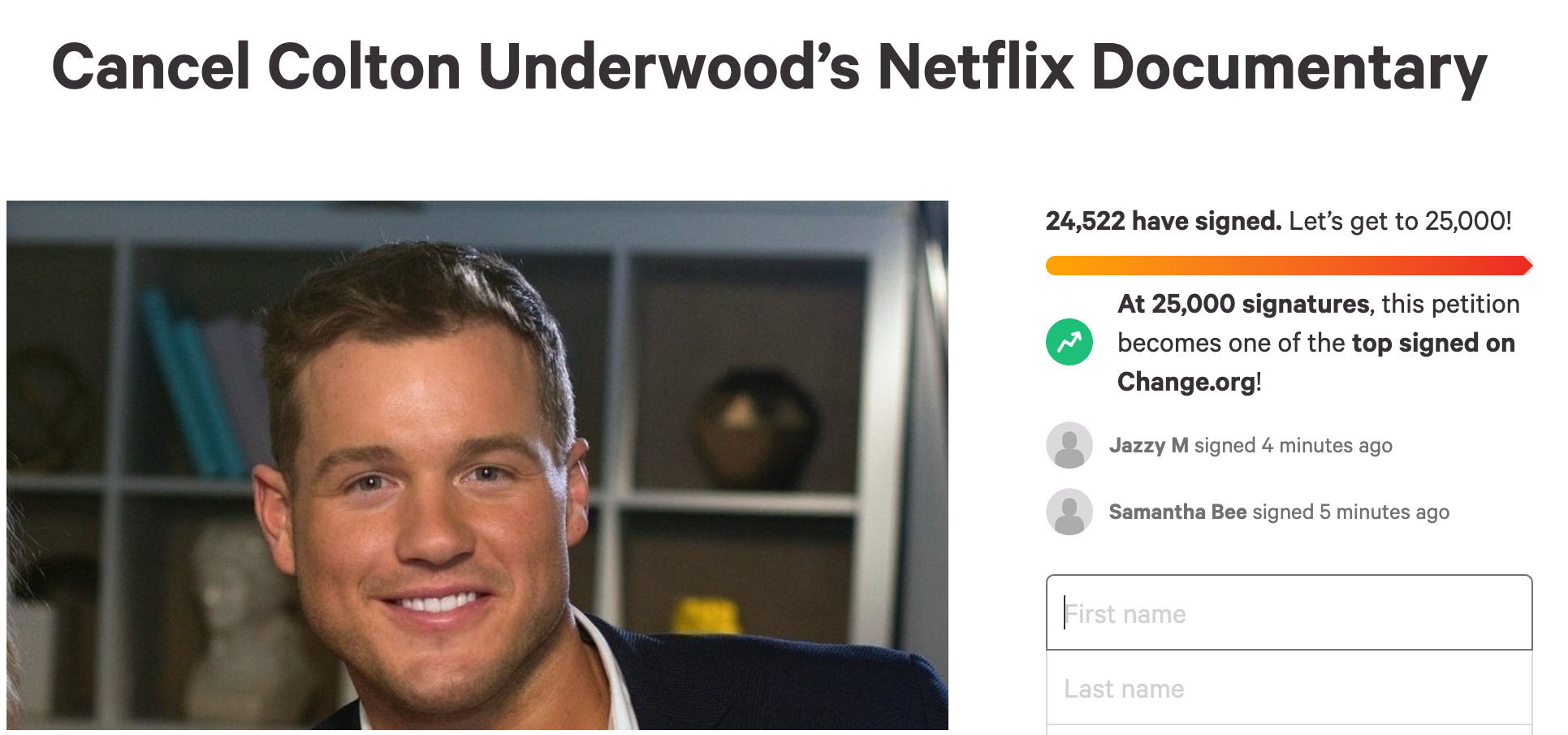 Change.org
After it was reported Colton Underwood was already filming a Netflix documentary about coming out as gay, a petition on Change.org was launched with a plea for the project's cancellation.
"Cassie is a victim of Colton's abuse, and he does not deserve a platform in any way. Regardless of his sexuality, Colton should not be given a platform as a result of his abusive, manipulative, and dangerous behavior," a description on the petition reads.
As of this posting, over 24,500 people have signed the petition.
Shutterstock | 564025
The controversy around Colton Underwood's big announcement is being looked at by everyone, including fellow celebrities who have walked down a similar road.
*NSYNC star Lance Bass, who famously came out in 2006, believes Underwood is going to get some harsh criticism for monetizing his experience of coming out.
"He's definitely going to get a lot of backlash from the community at first … There is a small percentage of the community that's just going to not like the fact he came out this way, that he's monetizing the experience," Bass said during an appearance on the "The Ben & Ashley I Almost Famous" podcast.