Instagram
"Real Housewives of Orange County" star Gina Kirschenheiter has worked out a temporary custody deal with her estranged husband Matt.
According to court documents obtained by The Blast, Gina and Matt have hashed out a deal that will allow him to have supervised visitation with their three kids.
Per their deal, Matt will get several days with the kids this month but the time has to be supervised. He has to have his mother Patricia Kirschenheiter or father Martin present or the kids paternal aunt or uncle.
The other terms of the restraining order taken out by Gina will remain in effect. The reality star also agreed to possibly allow more days with the kids in the future.
The deal comes after Matt was arrested on suspicion of domestic violence. Gina would take out a restraining order against her husband days later. The court granted the petition and ordered Matt to stay 100 yards away from her and their kids until a further court hearing.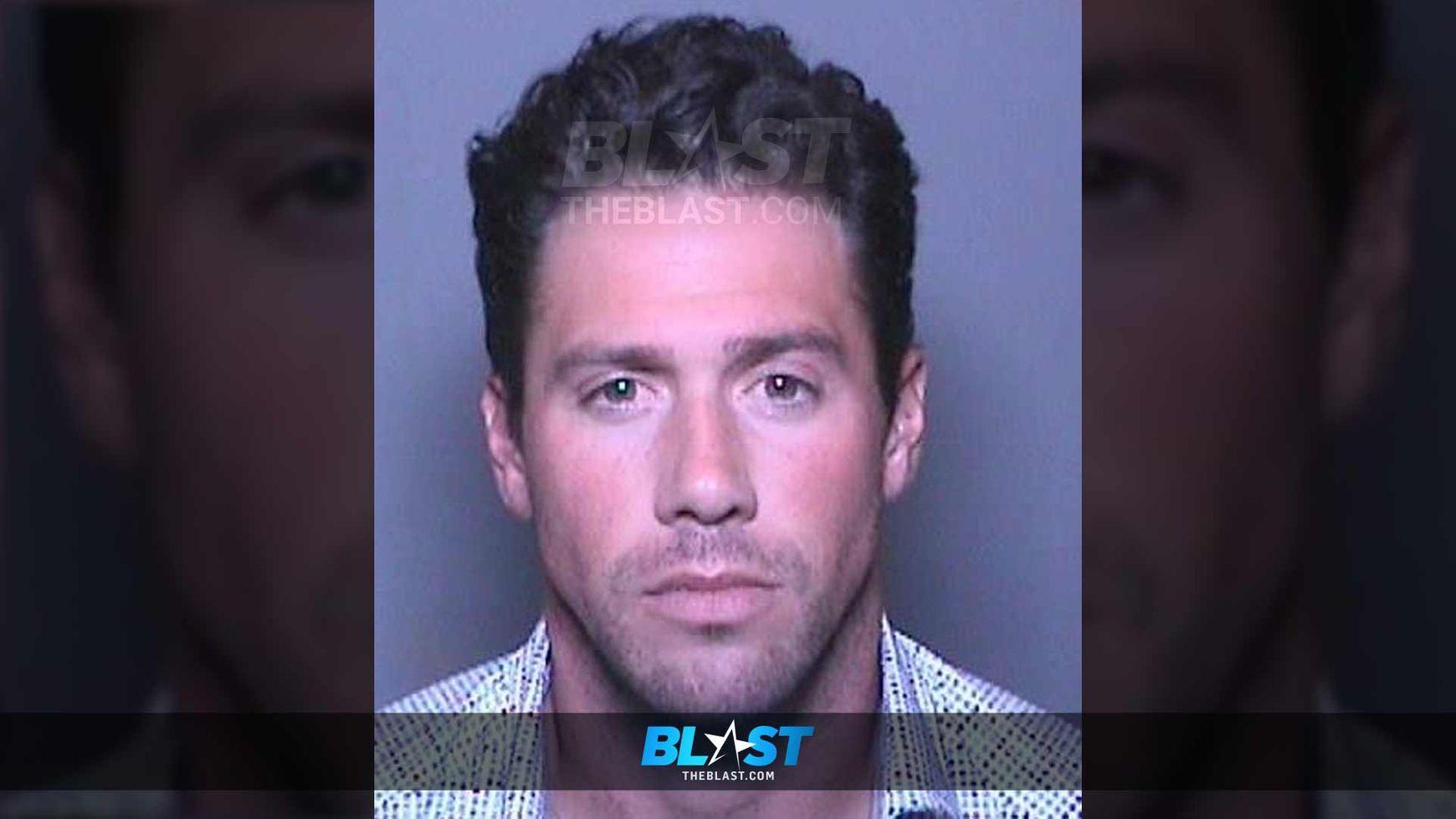 The Blast
Matt Kirschenheiter was arrested on June 22 and booked into an Orange County jail.
His inmate log listed Matt at 5'10 185 lbs with brown hair and brown eyes. He was released the next morning, June 23 around 1:00 AM.
In her petition for a restraining order, she accuses Matt of allegedly choking and hitting her during a blowout fight at their house.
Gina claimed that after returning home from a night out over the weekend, Matt showed up at her home around 2:00 AM, "pounding at the door." She said when she went downstairs, he had already entered the house. She says he then "threw me down on the couch and threw some furniture around" and claimed he was "screaming in my face and saying he was going to kill me."
Eventually, she said, "He started to hit me on the side of the head with his open hand. When I tried to get up off of the couch, he threw me back down and began choking me. Then he started to hit me all over my body."
Gina said she ran out of the house screaming to the neighbors and rang the doorbell. She said Matt came after her and "grabbed me and dragged me on the cement back into the house. He threw me back on the couch started hitting me again telling me he was going to kill me. His eyes were black and nothing I could say would bring him back to reality."
She said in the documents she pleaded with him to stop as the couple's children were in the home at the time.
In the documents, Gina also claimed that Matt contacted her after his arrest, saying, "The officers allowed (Matt) and I to talk quickly before they took him away. He was still very angry and blamed me for getting him arrested. After he got out of jail, he called me again and continued to blame me."
She also claimed this was not the first violent incident between them, saying, "There are other incidents that have scared me in the past. Too many to remember. At this point, I have to protect me and our children. Respondent and I had attempted reconciliation in hopes of keeping our family together, but I now realize it's better for us both to move on for the sake of our children. I am heartbroken for all of us. Matt needs professional help, which is more than I can give him."
The restraining order came only days after Gina sent a loving message to her estranged husband on his birthday, adding to speculation the two might be reconciling.
"Happy birthday to the man who has held my hand for the last 14 years despite the ups and downs," Kirschenheiter wrote. "Thanks for being the best father to our kids, and the best friend a girl could ask for."
She added the kicker: "Wouldn't want to take on this crazy life with anyone else. Like you said, 'I'm your person and you're mine.'"
Last year, Gina filed for divorce from Matt following nearly eight years of marriage. She cited irreconcilable differences for the split.
In her petition, she listed the date of marriage as May 15, 2010 and the separation date as March 3, 2018. The two share three minor children and she asked for joint legal and primary physical custody.
Gina is seeking spousal support and wants Matthew's right to seek support terminated.
Matthew filed court docs months later demanding the court not grant his estranged wife primary custody and checked the box seeking joint custody.
Matthew did agree Gina should be paid spousal support. He did note that he wants all assets he owned before the marriage — including his clothing, jewelry, and personal effects — to be awarded to him, along with his post-separation earnings.