When Dr. Pimple Popper isn't thrilling the internet with satisfying videos of her tackling juicy cysts, whiteheads or blackheads, she reacts to mind-blowing videos.
Dr. Sandra Lee recently reacted to a video of a patient having a pedicure. However, the substance that was scraped off had her wondering, "is my stuff this weird?"
Dr. Pimple Popper Reacts To Patient's Feet Producing 'Parmesan Cheese' Like Substance
In her latest upload, Dr. Lee showed a patient's feet being scraped with the blunt edge of a blade-like tool to sort of exfoliate and smoothen it.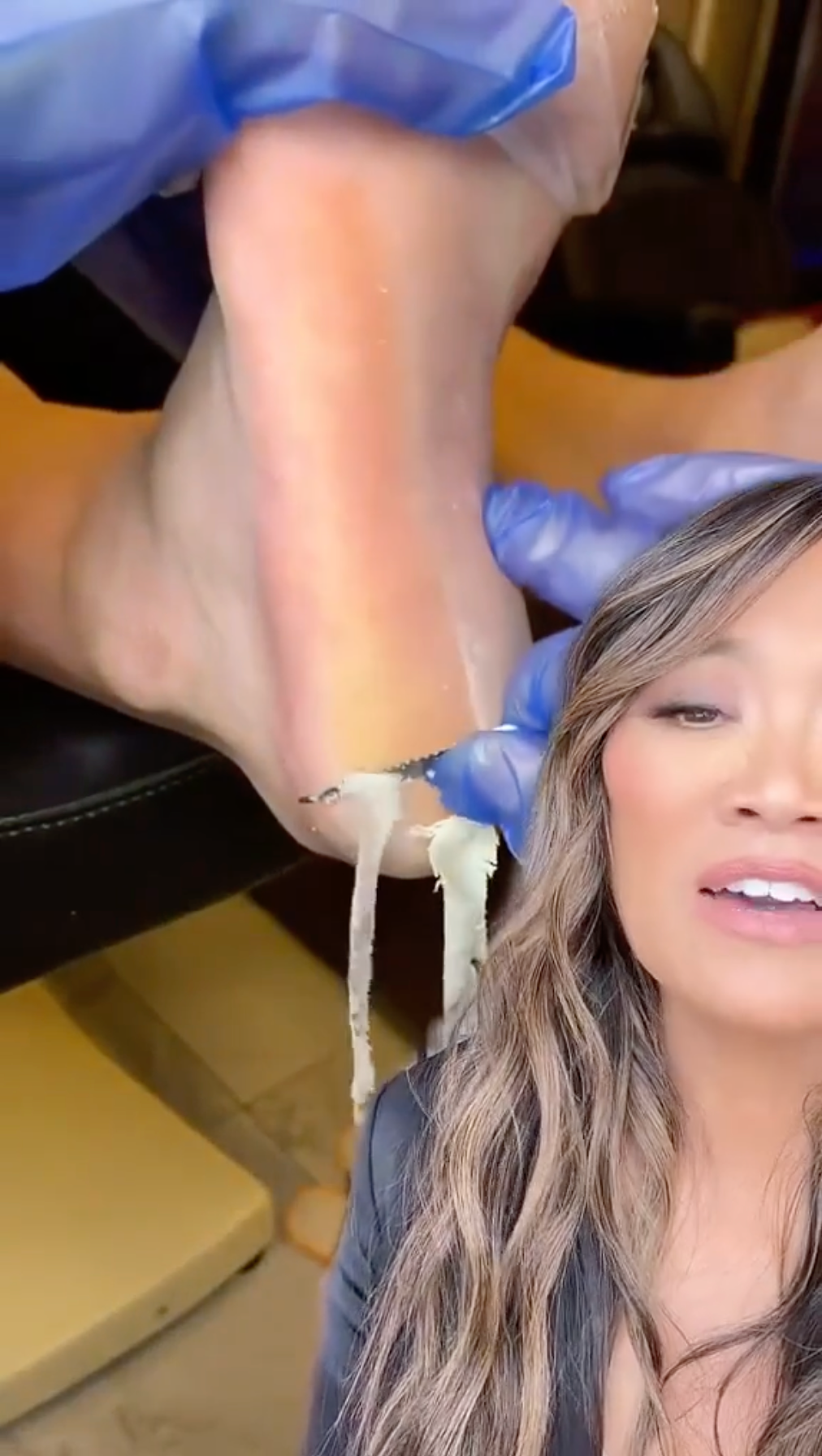 However, what comes off the feet looks like scraped butter or parmesan cheese and Dr. Lee finds it hard to believe it is real and questions, "This has got to be wax or something that they are peeling off to make it look cool like this."
She continues, "I find it a little strange, but is my stuff this weird? I can't believe… I wonder of people look at my stuff and go what are the heck are they doing? It's like making noodles or something?"
While Dr Pimple Popper compared the substance to noodles, others thought it resembled something else. "I cant believe this is how parmesan is made," one fan remarked.
View this post on Instagram

Another agreed with Dr Lee's observation, writing, "Paraffin wax treatment for the feet! Def not skin." This fan argued, "I would have thought this,was fake too, until I recently purchased a product you put on your feet and leave for 10 minutes and with this same knife thing scrape off my extra thick skin on my feet like soft butter. 100% true!"
Another playfully chimed in, "Me currently eating noodles 🥲," while this netizen described the substance as "Forbidden Parmesan cheese," while another added, "Forbidden Parmesan slices."
"When you have to un-butter the bread," this funny fan observed, while another wrote, "Forbidden pasta." A use joked, "I want to try and plait it 😂."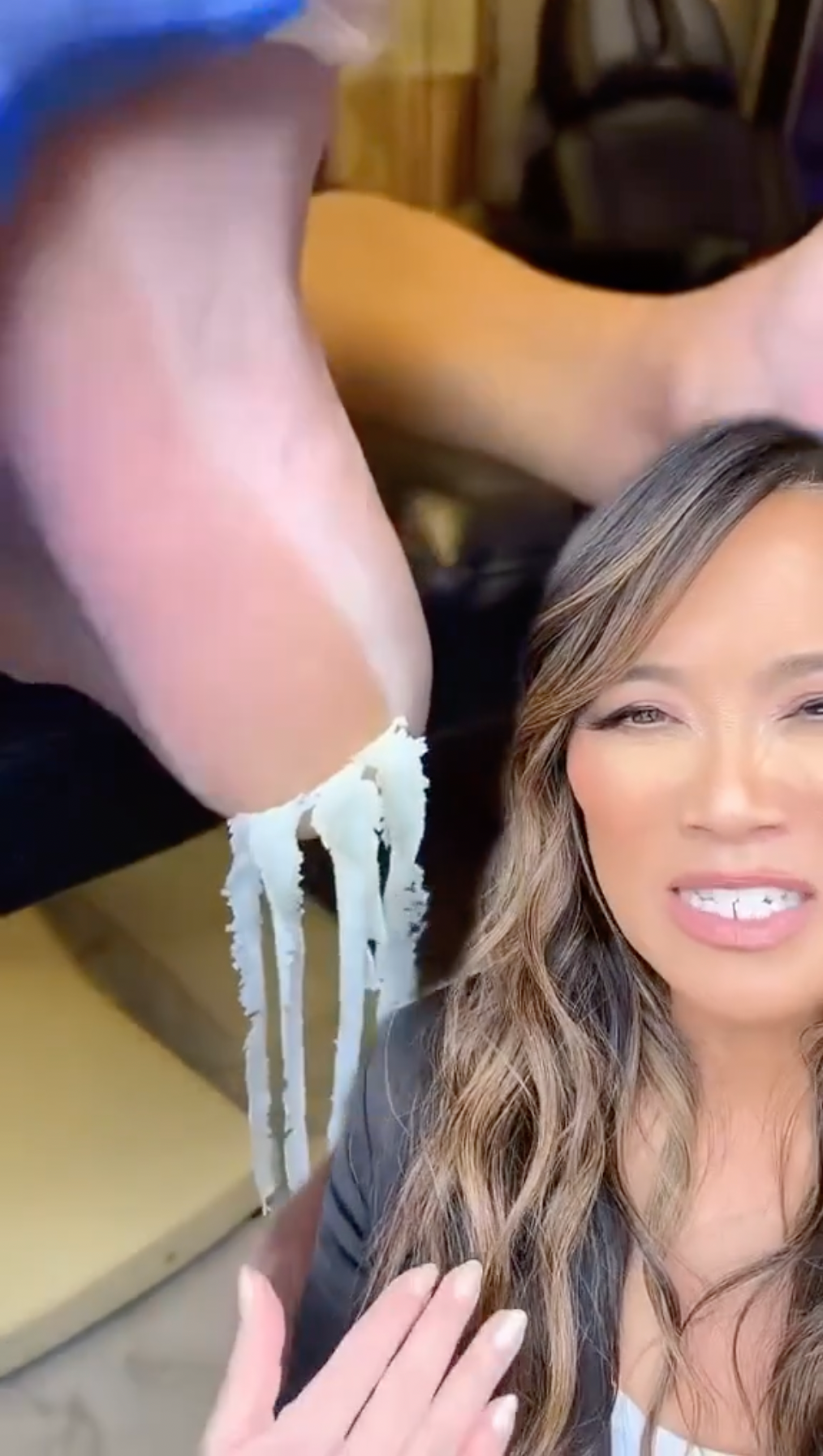 Another comment read, "No Parmesan on my foot noodles thanks 😂," while this user called it "That nice Parmigiano Regiano."
Bizarre Foot Cyst Squeezed To Release Stringy Cheese
If you thought the parmesan cheese noodles was quite gross, you're in for a treat with this foot cyst.
Dr. Lee reacts again to an "unusual" cyst seen at the bottom of a foot that is being squeezed to release a "stringy cheese" looking like substance that falls off effortlessly.
View this post on Instagram

While she doesn't recommend the procedure, Dr. Lee admits "it's interesting to watch," and fans definitely agreed. This fan wrote, "Now you know good and well…WE NEEDED THAT WHOLE VID!"
"Best video in a while!!!! Thank you!!!!😍😍😍👏🔥🙌❤️," remarked another while this user remarked, "I could smell that through the screen 😝😂."
"That soooooo bizarre! Seems like such an odd place for a cyst," another comment noted. An excited fan added, "Wow! 😮😍 so exciting. I'd of loved to have squeezed all that out!"
"Even though feet are gross, I would definitely squeeze that," a thrilled netizen commented, while another wrote, "I could watch this all day."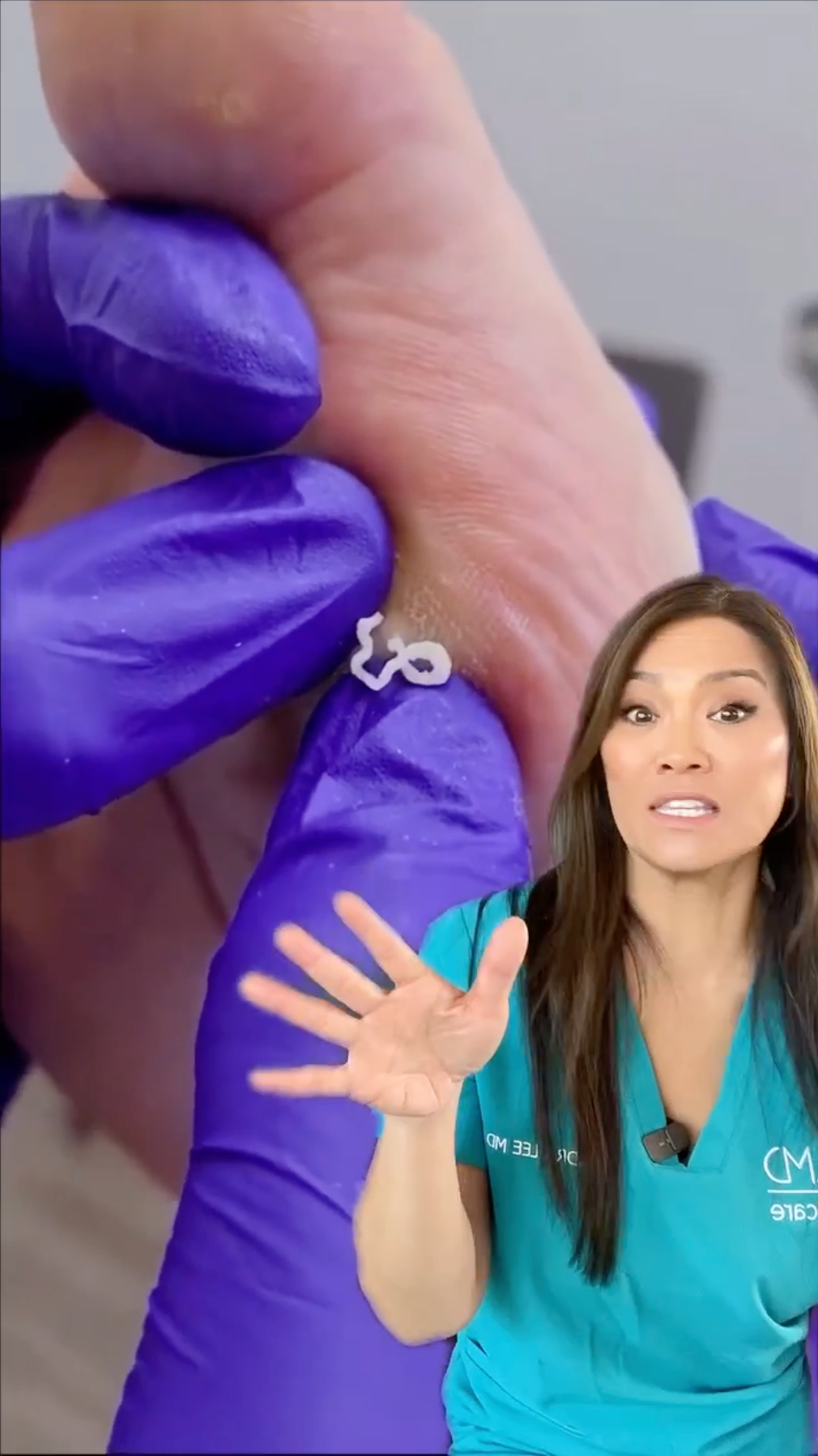 Another hilarious comment read, "Foot Formaggio, grind or grate the callus for some Pedestrial Parmesan."