Nick Cannon is keeping it real about his struggles with mental health and the role his ex-wife Mariah Carey played in saving his life. 
Following a diagnosis of Lupus, a chronic autoimmune disease, the multi-talented entertainer found himself confronted with not only physical challenges but also significant mental health hurdles.  
Nick Cannon Describes Mental Health Struggles After Lupus Diagnosis
Lupus, an autoimmune condition that triggers the immune system to attack healthy cells, can lead to various physical symptoms. However, the emotional toll of battling a chronic illness can sometimes be equally demanding. 
The talk show host experienced that and more after getting his diagnosis. In a recent appearance, the 42-year-old candidly revealed how he grappled with his mental well-being, pondering the purpose of life and whether he had spent his time on Earth wisely. 
The "Roll Bounce" actor found himself asking, "If I get another shot, what am I gonna do?" During an episode of The Diary Of A CEO podcast, the comedian noted that his struggle with lupus instilled a profound appreciation for the time he spends with his children. 
Faced with uncertainty about his health, the entrepreneur battled a mental breakdown while contemplating the legacy he would leave behind for his children, cherishing every moment with them.
Cannon recalled a moment of deep reflection when he was "staring up from the hospital bed, staring at the ceiling all alone when everybody else is kicked out." The "Wild 'n Out" star noted that the solitary period made him go "face to face with your higher power, asking all those tough questions. Am I done? A lot of people don't do that because we get caught up in the constant race of just living day to day, but it slowed down for me on many occasions." 
The rapper emphasized that he often confronts the reality of his own "mortality all the time." He explained, "And when you're not afraid of dying, you focus on living, you know? Anyone who's ever had a near-death experience or anyone who's been in those quiet places of dealing with thoughts of the afterlife and what this current life was for you, you live the rest of your days differently."
Obviously, the songwriter could not do it all on his own. Cannon also acknowledged the crucial role his ex-wife, Mariah Carey, played in his journey towards recovery. Speaking with the podcast host, Steven Bartlett, he emphatically stated:
"She was my rock. She went hard. To be honest, I probably wouldn't be alive if it wasn't for how hard she went with the doctors, with me, my stubbornness."
Although they went their separate ways after almost a decade together, the producer commended the superstar for shouldering it all with exceptional grace. The father-of-twelve, who shares fraternal twins, Moroccan and Monroe, with the singer, pointed out that she was "the perfect helpmate, the perfect matriarch, the perfect mom, the perfect wife in those scenarios."
The 'Love Don't Cost A Thing' Star Pokes Fun At Growing Child Support Payments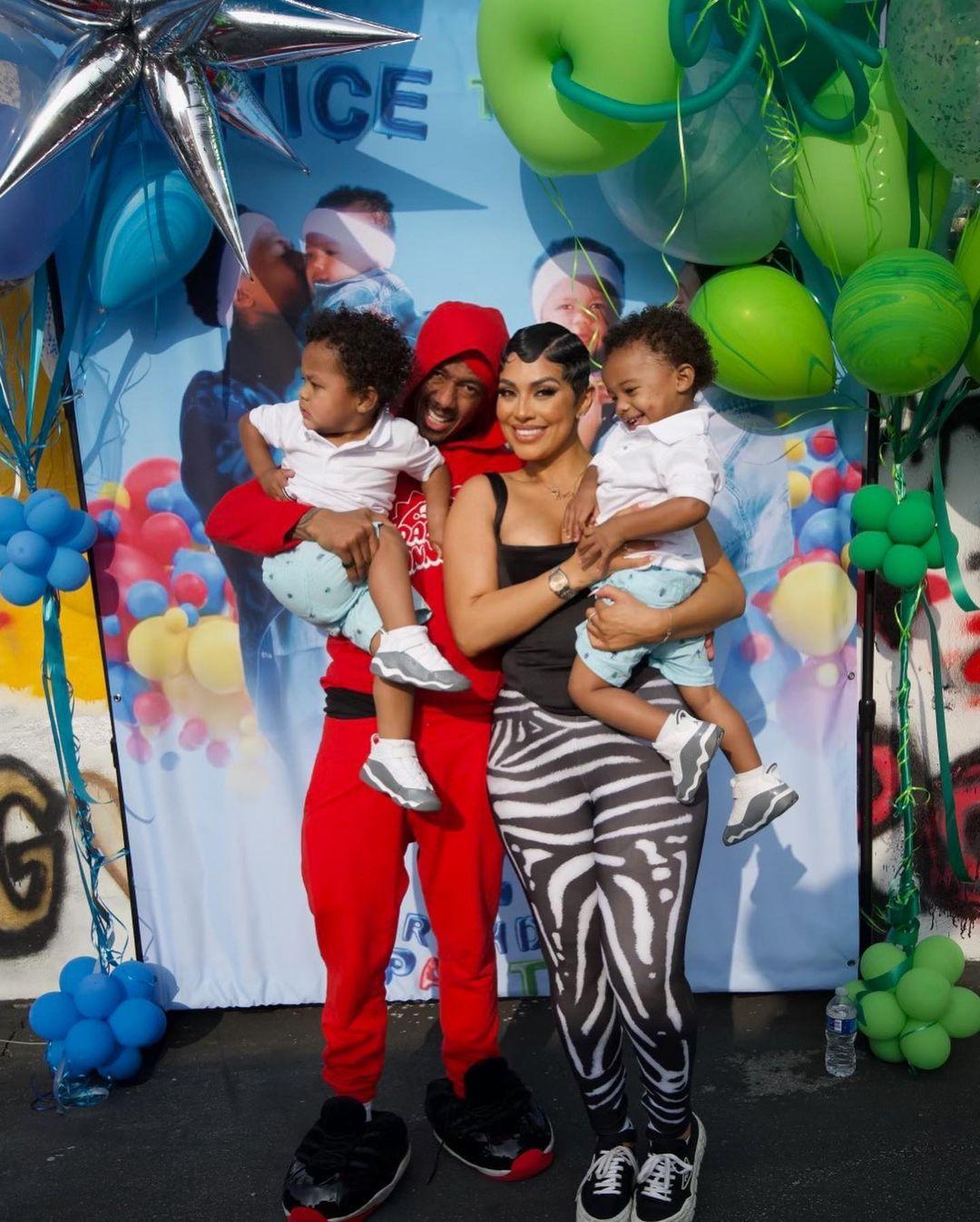 Apart from his children with his ex-wife Mariah Carey, the TV personality is a proud father to twelve wonderful children, shared among various women, including Brittany Bell, Abby De La Rosa, Alyssa Scott, LaNisha Cole, and Bre Tiesi.
Despite his expansive brood, Cannon previously mentioned that he does not pay child support. This is probably why "The Masked Singer" host feels comfortable alluding to the possibility of having even more little ones. 
Via a video on TikTok, he shared a light-hearted take on his child support situation, drawing much interest from his dedicated fan base. In the clip, Cannon, sporting a vibrant yellow hoodie, was engrossed in paperwork at a table. 
However, his attention was quickly diverted by a FaceTime call from "Baby Mama #25." As a mechanical voice reminded him, saying, "Nick, it's time to pay child support," the "Drumline" star opted not to answer. 
Instead, he tapped an automated message, stating, "Sorry, I can't talk right now." Reiterating the statement in the caption, the post sparked a range of opinions from fans, like one commenter, who playfully suggested the voice sounded like Carey's. 
A second observed that he seemed to be "becoming self-aware." However, a third follower took a more critical stance, stating, "It's not cute nor funny that you carelessly created all of those broken families/ single mothers who are lucky to have a part-time dad at least." 
Amidst the commentary, some enjoyed the video, humorously commenting, "The fact he has them numbered💀😂😂😂" and "Ooohhh you've got jokes!!!😂😂😂."