"Love Is Blind" star Micah Lussier is leaving her fans guessing as she is hinting an announcement may be coming…
The 27-year-old is breaking the internet has her latest Instagram post is teasing something big.
Micah Lussier Leaves Fans Guessing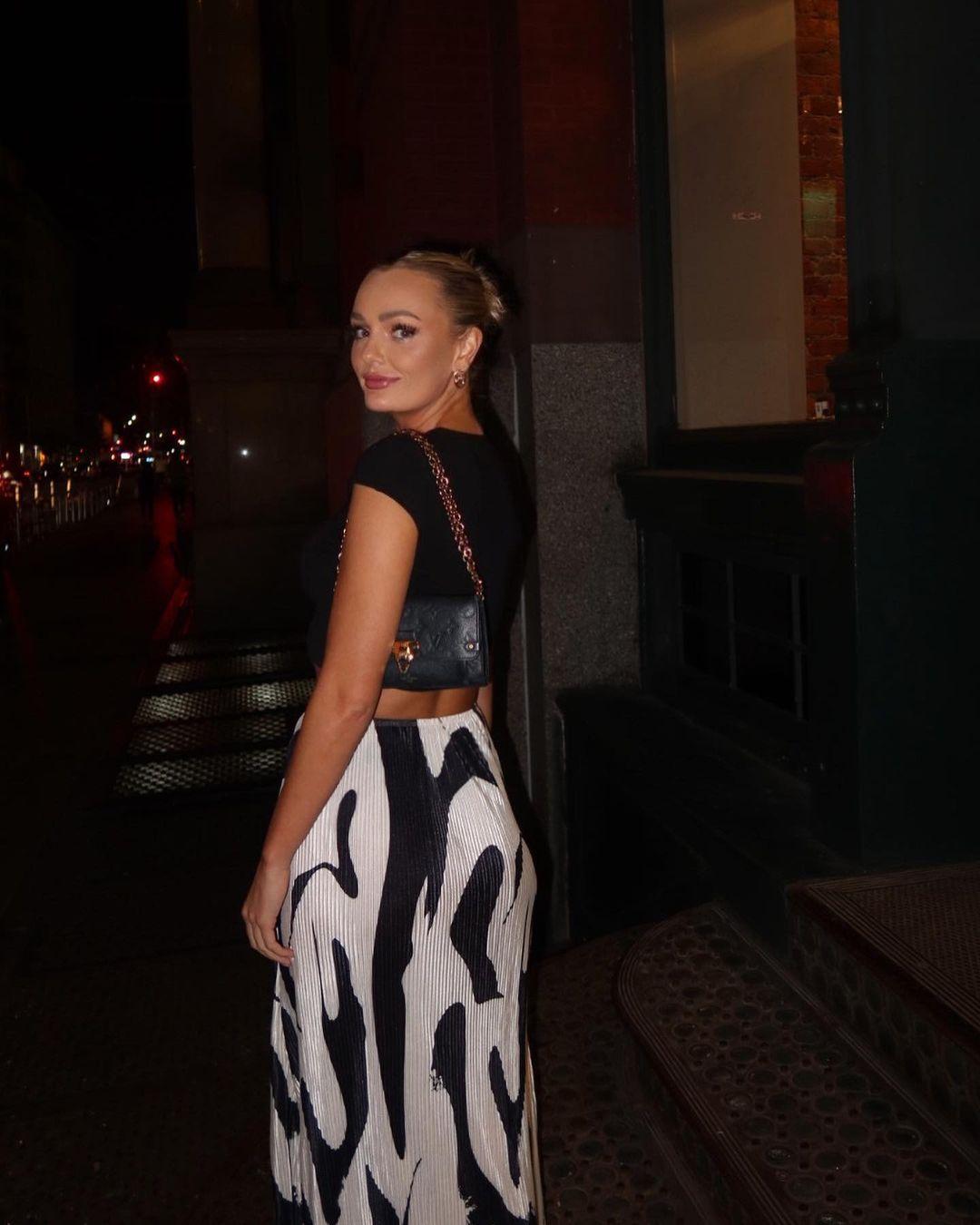 The "Love Is Blind" star has just left her Instagram followers speechless as she seemingly hinted that big news will be dropping soon. She shared a series of photos of herself wearing a black and white skirt, paired with a black crop top as she posed with her backside facing the camera — but what has fans on the edge of their seats is Lussier's caption.
"there is certainly some foreshadowing in this post 🍎👀," she wrote.
Fans are wondering what Lussier may mean, though, the "Love Is Blind" star has yet to reveal her big secret.
Others, however, could not fathom how great the reality television star looked as one user commented "The hair is 🔥".
Another said, "Gorgeous ❤️❤️❤️".
A third expressed, "What a beauty❤️".
Micah Lussier On Life Following 'Love Is Blind'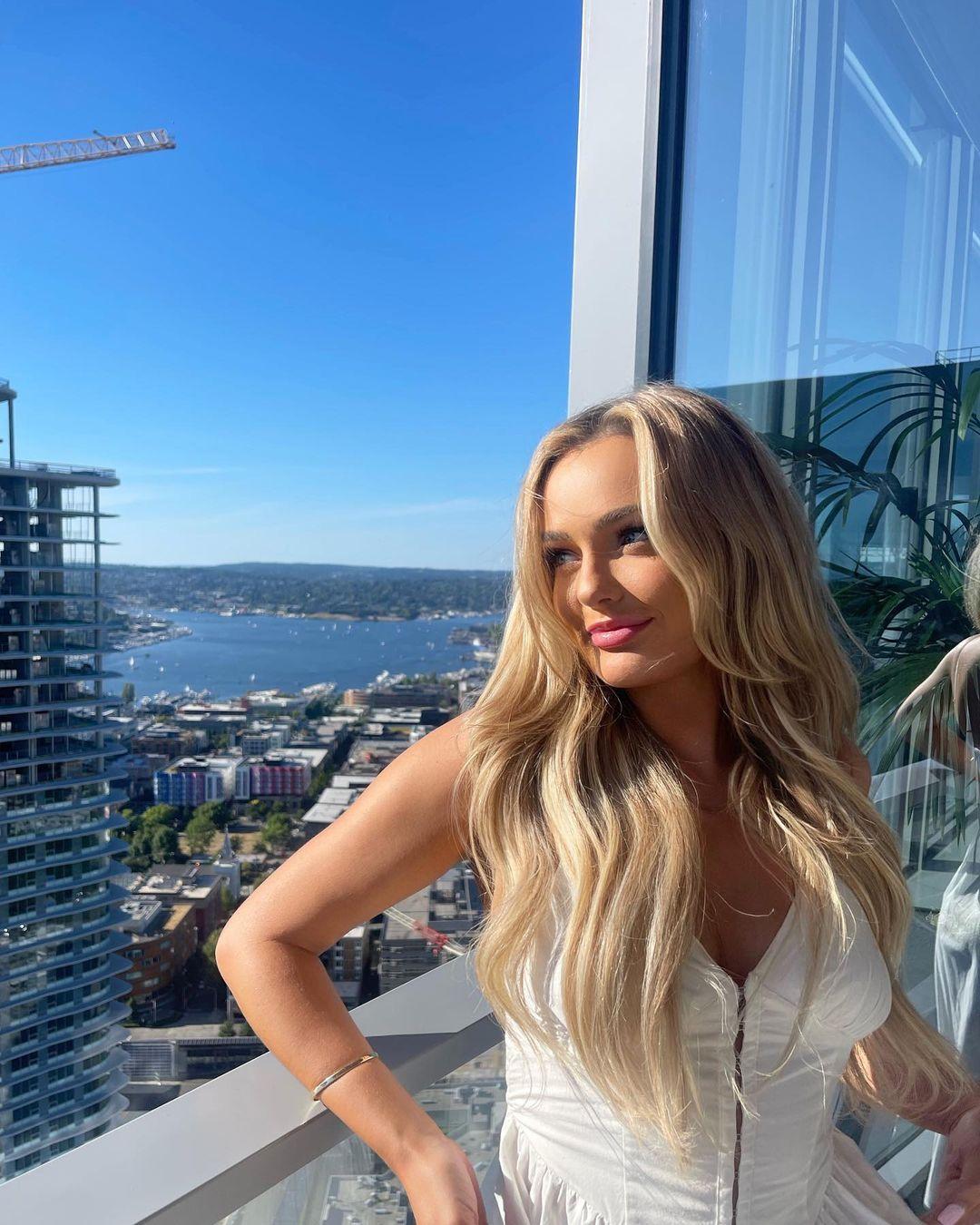 Micah Lussier is moving on and starting the next chapter in her life. She took to Instagram following the finale to address some of the online bullying her and her friends have faced.
"I want to acknowledge that while there has been a lot of love and support, there has also been a lot of negativity on social media the last few weeks," she wrote at the time. "And I feel I have to say this… please, just leave looks out of it. Everyone is entitled to their opinion and I want everyone to have a free space to speak their mind, but, a line has been crossed- and I am not the one suffering."
Although Lussier was not clear as to what or who she was talking about, she continued to say, "I've received so many heartbreaking messages from people who have been negatively affected from hateful comments that they have seen on my (and other cast) posts. While I may have willingly thrown myself into the public eye, and can take the backlash- other people have not made that choice."
She concluded with, "Remember that opinions of other people don't define who you are. You're beautiful. Let's celebrate our differences. They are what make us who we are."
Micah Lusser Stays In Touch With Pedan's Mom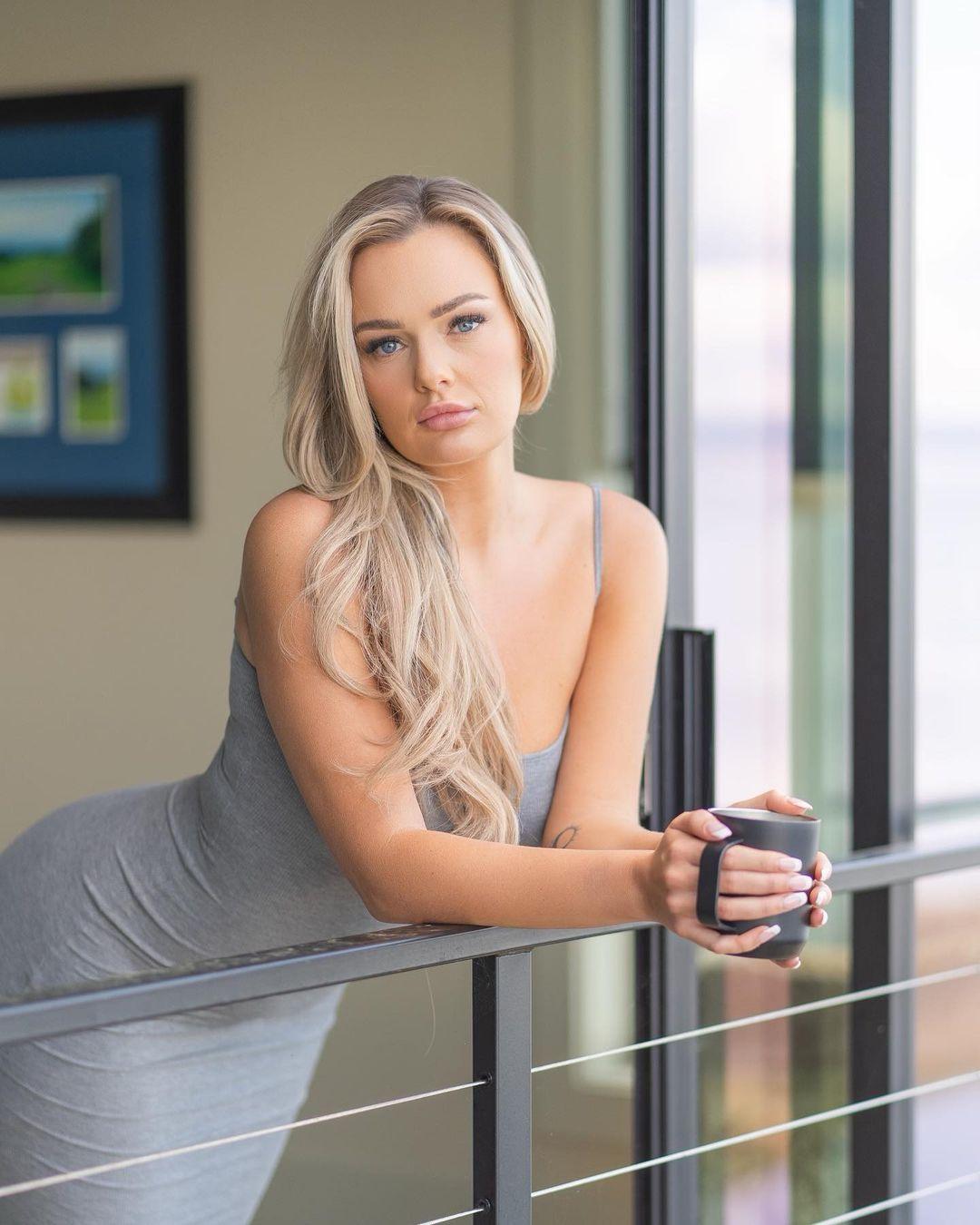 Following the heartbreak, Lussier admits she still keeps in touch with Pedan's mom, Liz, as the two grew really close.
"Me and Liz talk every single day," she shared, noting that Liz texts her on the daily. "I hear from her often and honestly, it's really welcome… The last thing I want is for Paul to feel uncomfortable, but having a friendship with Liz makes me feel really validated in the love that Paul and I had. Being able to keep that friendship has meant a lot."
Liz told the "Love Is Blind" star that "boys are stupid," and continued to tell Lussier that, "Whatever he thinks, you are my friend and I love you and we're always going to have. Whatever issue Paul may or may not have, that's on him."
During the "After the Alter" episode, which just hit Netflix a few days ago, Micah Lussier sat down with her ex to try and get some closure. "I want the best for you. I think you're amazing. I think you're the best person ever," Lussier told Pedan. "The relationship was so good. I still love you and support you and want the best for you, but I don't really feel like I'm ready to be friends… I think just in terms of moving forward, it's something I absolutely need to protect my own heart."
One month after the episode was filmed, Paul Pedan went public with his new and current girlfriend, Geneva Dunham, on Instagram. Micah Lussier remains single.
Paul Pedan still follows Micah Lussier on Instagram, however, Lussier does not follow Pedan.