Gisele Bündchen has no regrets about her separation from Tom Brady!
The Brazilian beauty and the NFL superstar closed the chapter to their romance in October 2022, breaking numerous hearts with their split. Despite the negative speculations about their breakup, the media personality claimed she would have taken the same path.
Nearly a year after the pair ended their 13-year marriage, the stunning model reflected on the former couple's divorce in an emotional interview. The snippet of the discussion set to air on September 24 captured the 43-year-old's undying love for her ex-husband.
Gisele Bündchen Remains 'Grateful' To Tom Brady Despite Their Divorce
A preview of the supermodel's latest appearance on "CBS News Sunday Morning" captured the mother of two's candid thoughts about her separation from the former athlete. During the interview, the runway alum reflected on her life and noted she would never change any aspect of it.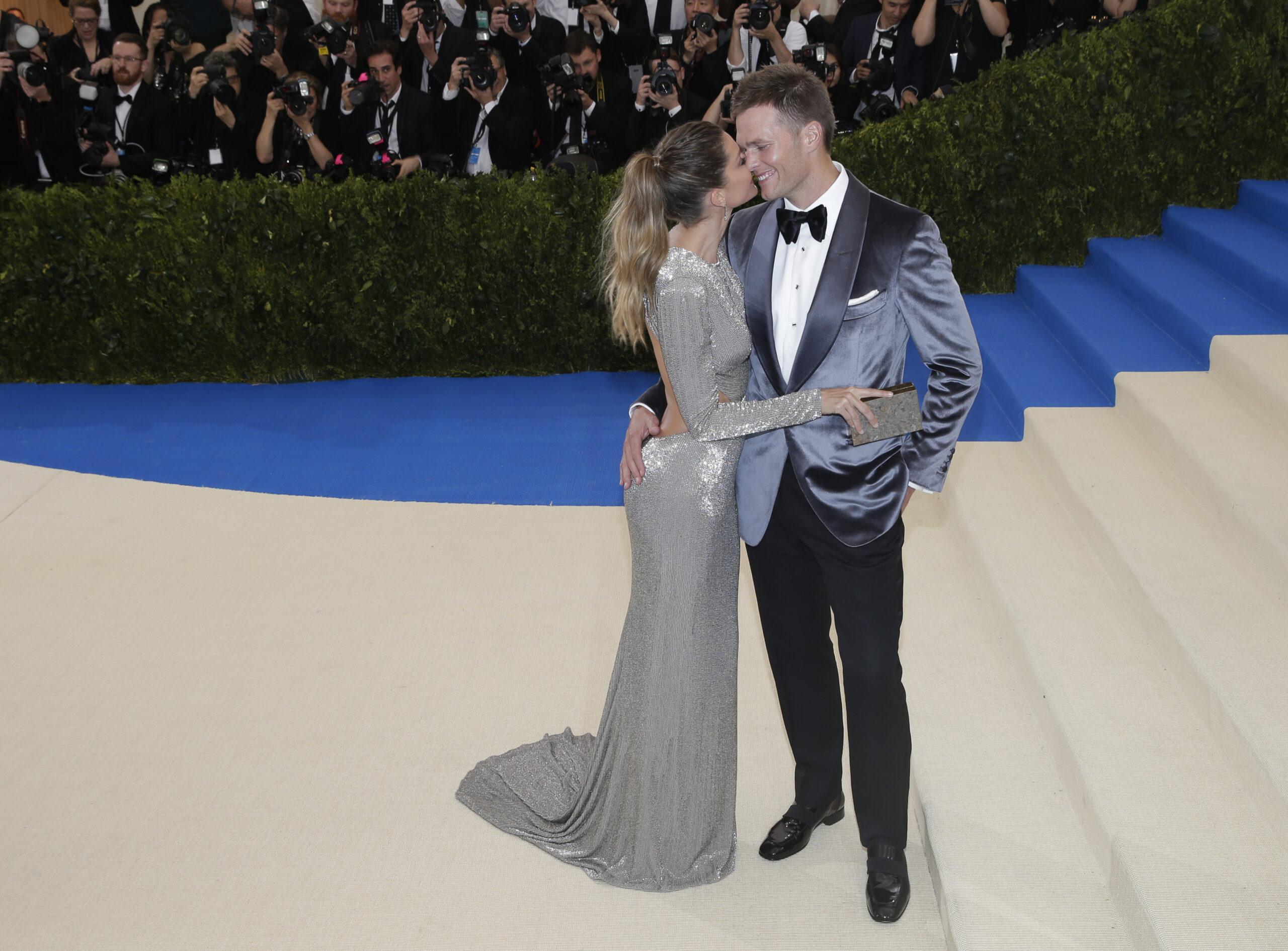 "I look into my life, and I wouldn't have it any other way. I wouldn't have any other life. I wouldn't have done it if they said, 'Could you change something in your life?' I wouldn't change absolutely anything," Bündchen declared. 
When asked if she would not change her divorce from Brady, the 43-year-old confessed that she had no regrets about her relationship and separation from the NFL icon. Although she accepted their split, the Brazilian beauty admitted it was not her envisioned life.
"I mean, it's not what I dreamed of and what I hoped for. You know, I think I— you know, my parents have been married for 50 years, and I really wanted that to happen," the former Victoria's Secret Angel revealed, noting that one should be willing to accept the possibility of growing apart from their loved ones.
"But I think you have to accept, you know, sometimes that the way you are in your 20s, it's, you know, sometimes you grow together, sometimes you grow apart," the International Green Award winner explained.
As for how she felt about Brady, the "Taxi" actress expressed appreciation for the fantastic lives they welcomed together. In Bündchen's words: 
"I mean, he's the father of my kids, you know, so I always wish him the best, and I mean, I'm so grateful that he gave me wonderful children. And I think you know when a door shuts, other doors open."
Bündchen's touching statements came months after the environmental activist shut down the negative speculations surrounding her divorce. In March, the mother of two revealed that her separation from the former Tampa Bay Buccaneers player was a decision that took years to make.
"I'm in a different place in my life. I'm able to choose more of what I want."

Supermodel Gisele Bündchen opens up about her life today away from the runway and her headline-making divorce from football great Tom Brady in an interview with Lee Cowan this 'SUNDAY MORNING.' pic.twitter.com/pHpuGOUVUh

— CBS Sunday Morning 🌞 (@CBSSunday) September 22, 2023

One of the rumors claimed Brady had chosen his career over his family. However, the iconic runway model claimed it was the "craziest thing" she had ever heard. According to the Brazilian sensation, it was a "very hurtful" theory.
Additionally, the 43-year-old doubled down on her love for the father of her children and stressed that she had always supported his career. "If there's one person I want to be the happiest in the world, it's him, believe me," Bündchen declared.
"I want him to achieve and to conquer. I want all his dreams to come true. That's what I want, really, from the bottom of my heart," the media personality added. Nevertheless, her loving stance was tested a few months later following her ex-husband's new romance.
Gisele Bündchen Reportedly Supports Tom Brady's Blossoming Relationship With Irina Shayk
Since her divorce, the United Nations Environment Program's Goodwill Ambassador has sung tunes of her love for her former beau.  Before her newest interview about the 7-time Super Bowl champion, she proved she had no ill intentions by supporting the ex-athlete's new relationship.
Amid rumors that Brady has found love again with Irina Shayk, a younger model, a source close to the Brazilian beauty claimed she was initially "upset" about the union. However, Bündchen's big heart eventually allowed her to approve of the duo's romance.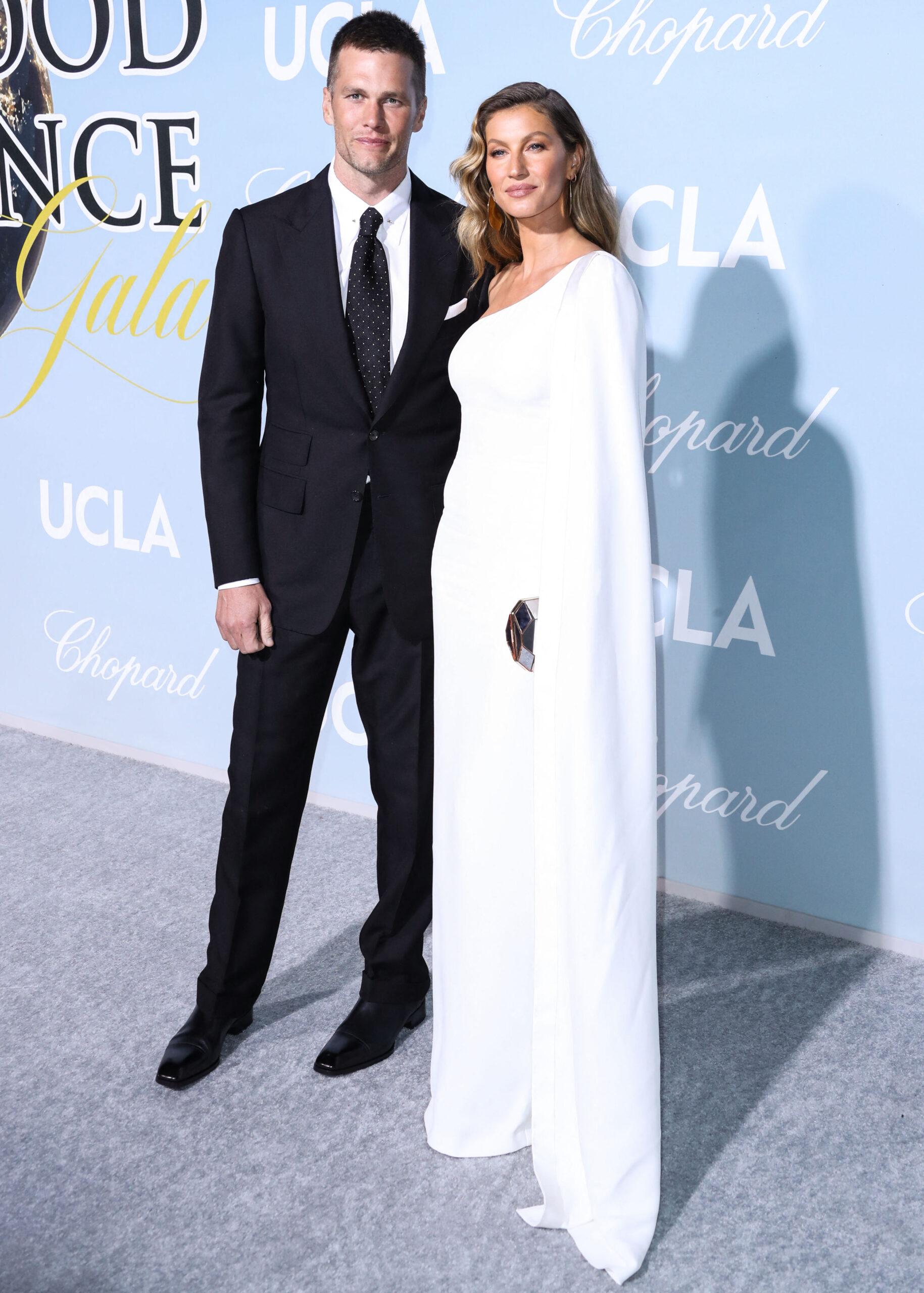 "The emotions from that, especially after sharing children, were as emotional as it gets," the insider stated about the supermodel's initial anger. "She knew she couldn't hold on to something that was never going to return."
"She knew this day would come, and she honestly would love nothing more than for Tom to be happy," the source concluded. Another informant echoed similar sentiments, saying, "Why wouldn't she be happy for Tom? She divorced him. It is helpful to her freedom that he moved on."