Dr Pimple Popper is sending social media into a frenzy with another mind-blowing extraction, leaving many at the edge of their seat while she tackled a dicey blackhead!
Dr. Sandra Lee thrilled her 4.6 million followers with an unbelievable video of a patient who had a blackhead on his inner eyelid, giving the impression of a mini-third eye.
"Does this make you cringe?" Lee asked in the accompanying caption. Let's find out if it makes you cringe!
Dr. Pimple Popper Conquers Delicate Blackhead On The Eye
Dr Lee starts off the video giving fans a look at the patient's condition. The protruding blackhead sits in the corner of the eye, and looks like an additional implant of some sort.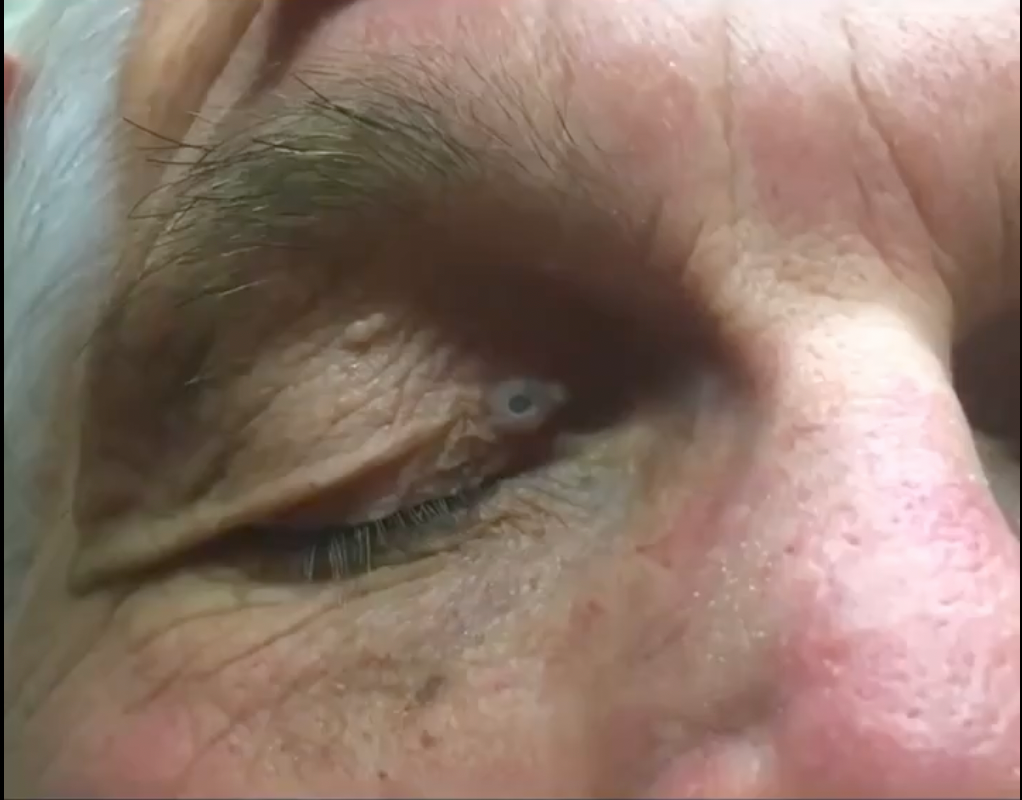 The black head looks like a pupil with googly stuff surrounding, and in no time, she reaches for her tool to extract it.
While assuring the patient, Dr Lee confirms that "it's a tough area to squeeze. I can see why you didn't try to get rid of this yourself."
She described the blackhead as "wild" and proceeds to drop the pointy instrument, confirming that it can't get the job done. Dr. Lee squeezes it hard and a black crusty substance pops out, but she had to use a tweezer-looking tool to completely pull it out.
View this post on Instagram

"Literally on the edge of the toilet seat.😬," a fan confessed after watching the procedure. Another added, "That looked painful and I was cringing! But I still watched 😂."
A follower admitted, "Not cringy. It is a relief when you finally get it 🙌," while another commented, "What a tricky spot"!
"This was sooo hard to watch but I had to finish. I was on the edge of my seat the entire time 😭," an emotional internet user penned. This other fan simply described the procedure as "nerve wracking!!"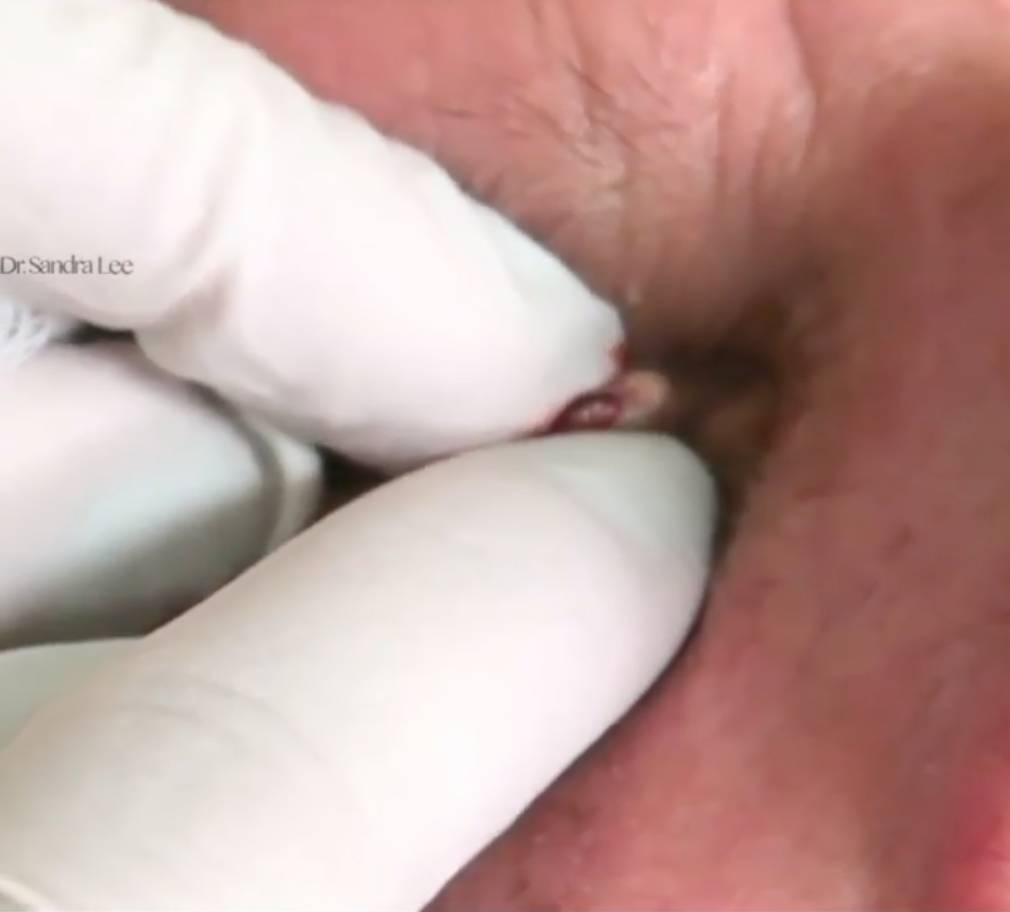 A netizen gave an unusual description to the procedure, writing, "This was like trying to watch softcover porn on your parents TV in the early 90s."
As for the question if the clip was cringe, a fan answered, "Not at all! Only because you are the one doing this👏I have total confidence you will get it done properly"!
Easy, Breezy & Creamy Explosion
In another oddly satisfying clip, Dr. Lee tackles acne that pops out into creamy explosions. Using her comodone tool, she presses on the acne littered over the patient's face. Immediately a white super creamy substance oozes out in a spiral form.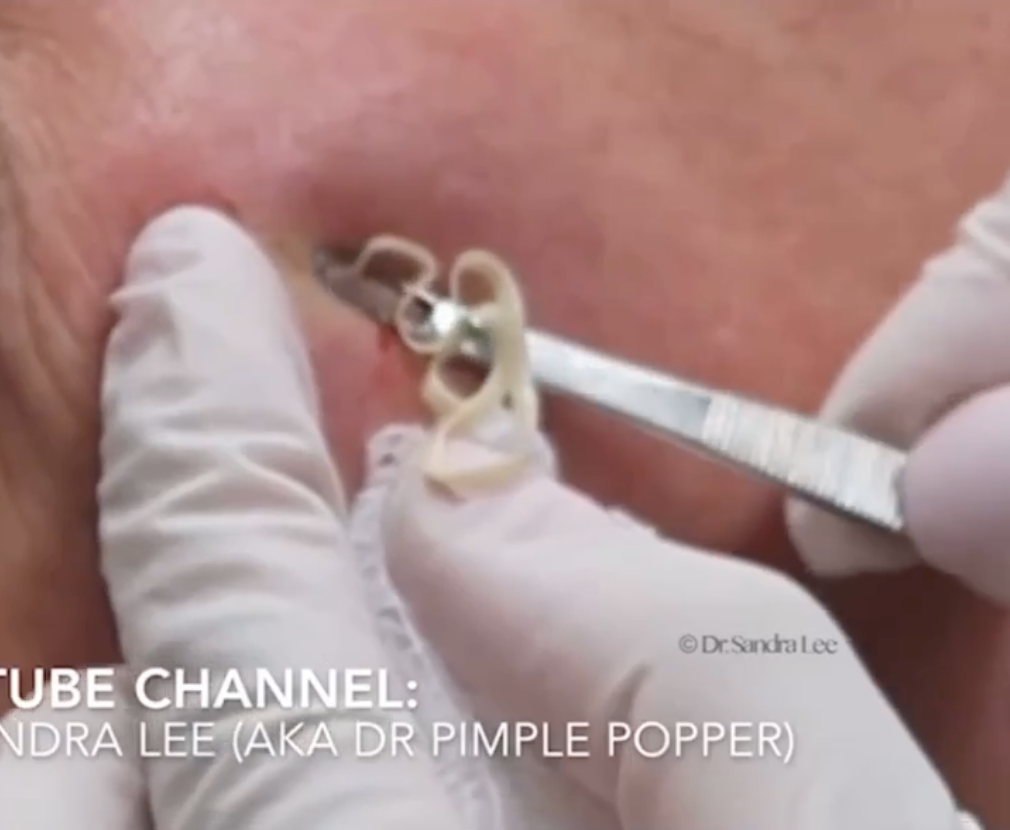 "that ribbon at the end was satisfying," gushed a thrilled follower, while another described, "The last one looked like banana string."
This fan named the patient "Mama Squishy" while another noted that the extraction was the "The Lurpak of pops 😍❤️," referring to the famous Danish butter brand.
"most satisfying video ive seen in a long time," confessed another fulfilled fan. "Don't you mean, "EZPZ pimple squeezey"???" suggested a funny follower.
View this post on Instagram

"I so love this 😍," assured another impressed fan. The clip, which garnered over ten thousand likes from fans was captioned, "Easy, breezy & creamy ✌️❤️💥."