"Bachelor" alum Corinne Olympios called Pete Davidson out for that Beverly Hills car crash.
Corinne Olympios Suggests Pete Davidson Was Getting Oral Sex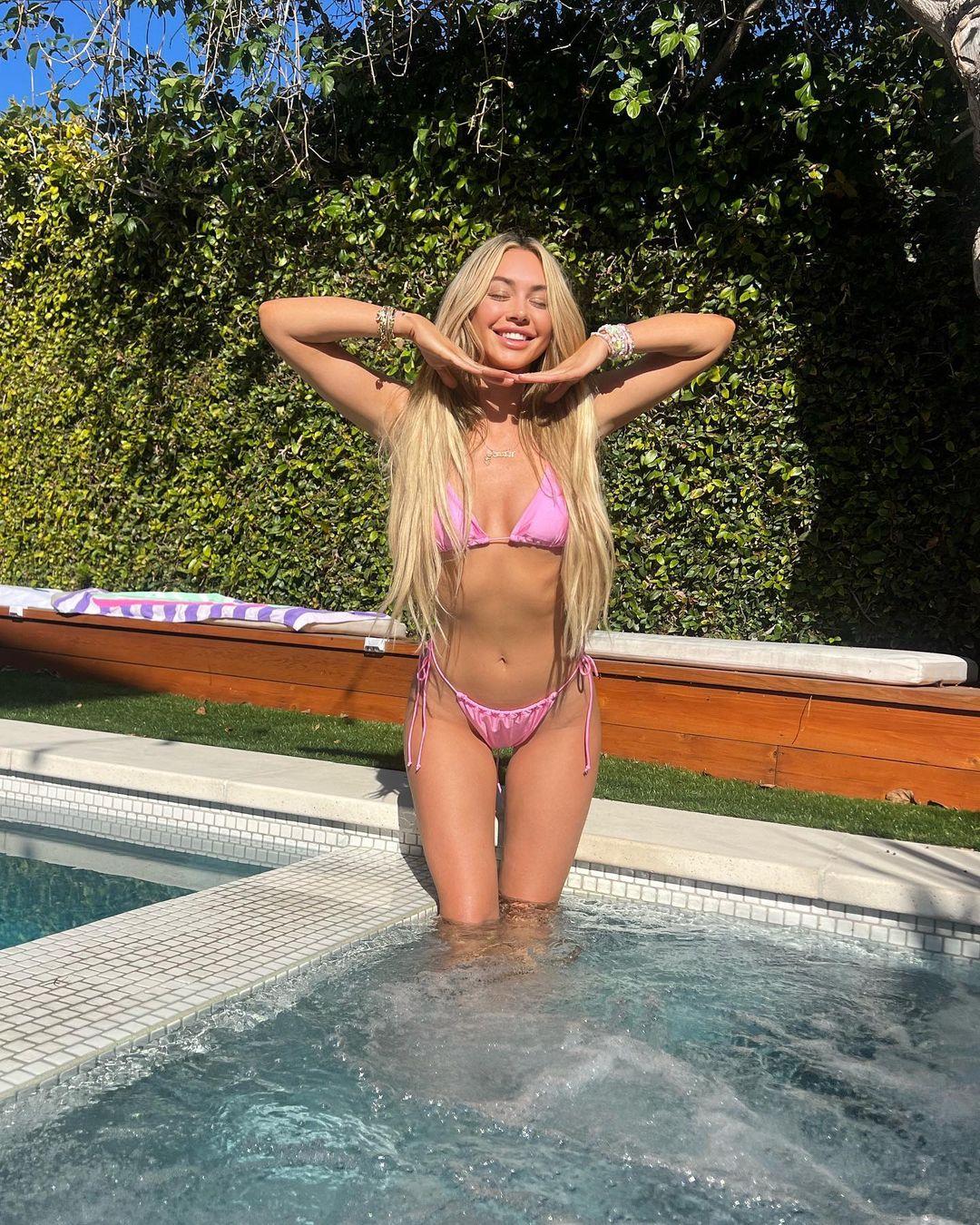 The "Bachelor In Paradise" alum is calling out former "Saturday Night Live" star Pete Davidson for that car crash earlier this year.
"He lands the hottest girls on the planet and is not attractive or funny," she began before adding, "Is he God? Pete, are you God?"
Davidson is known for dating celebrities like Kim Kardashian, Kate Beckinsale, and Ariana Grande.
The "Bachelor" alum continued, "Pete Davidson crashed his car into a Beverly Hills home. What was he doing? If there were no drugs or alcohol involved, what was he doing? Was he getting road head?"
Comedian and actor Pete Davidson was involved in a car accident with his girlfriend (at the time), Chase Sui Wonders, in March 2023. Davidson was behind the wheel of a Mercedes and driving at incredibly high speed. He allegedly lost control of the vehicle, ran into a fire hydrant, and hit the side of a house in a Beverly Hills neighborhood.
She continued, "That's exactly what I would expect from a non-famous Pete Davidson — like if Pete Davidson wasn't already famous, and he was just like a regular person, and you knew him as just a regular person, you would be like 'oh yeah Pete there he goes again, Pete driving his car right into that house again.'"
This random rant from the "Bachelor" alum has fans questioning if she is jealous.
"So why wouldn't we expect that from famous Pete Davidson?" she asked. "If I hear a crash in my living room, 'I'd be like Pete, is that you?', but until then, he's just that dude driving around your neighborhood possibly crashing into your living room…," she concluded.
Davidson was charged with one count of reckless driving by the L.A. County District Attorney's Office. A spokesperson for the DA's office released a statement, "Luckily, no one was seriously injured as a result of this collision. We know that reckless driving can have devastating consequences. In 2022, traffic fatalities in Los Angeles have reached the highest levels in 20 years. This is an alarming trend that we cannot ignore. As a result, we must take all allegations of reckless driving seriously and hold those responsible accountable."
Olympios Starts War Amongst Fans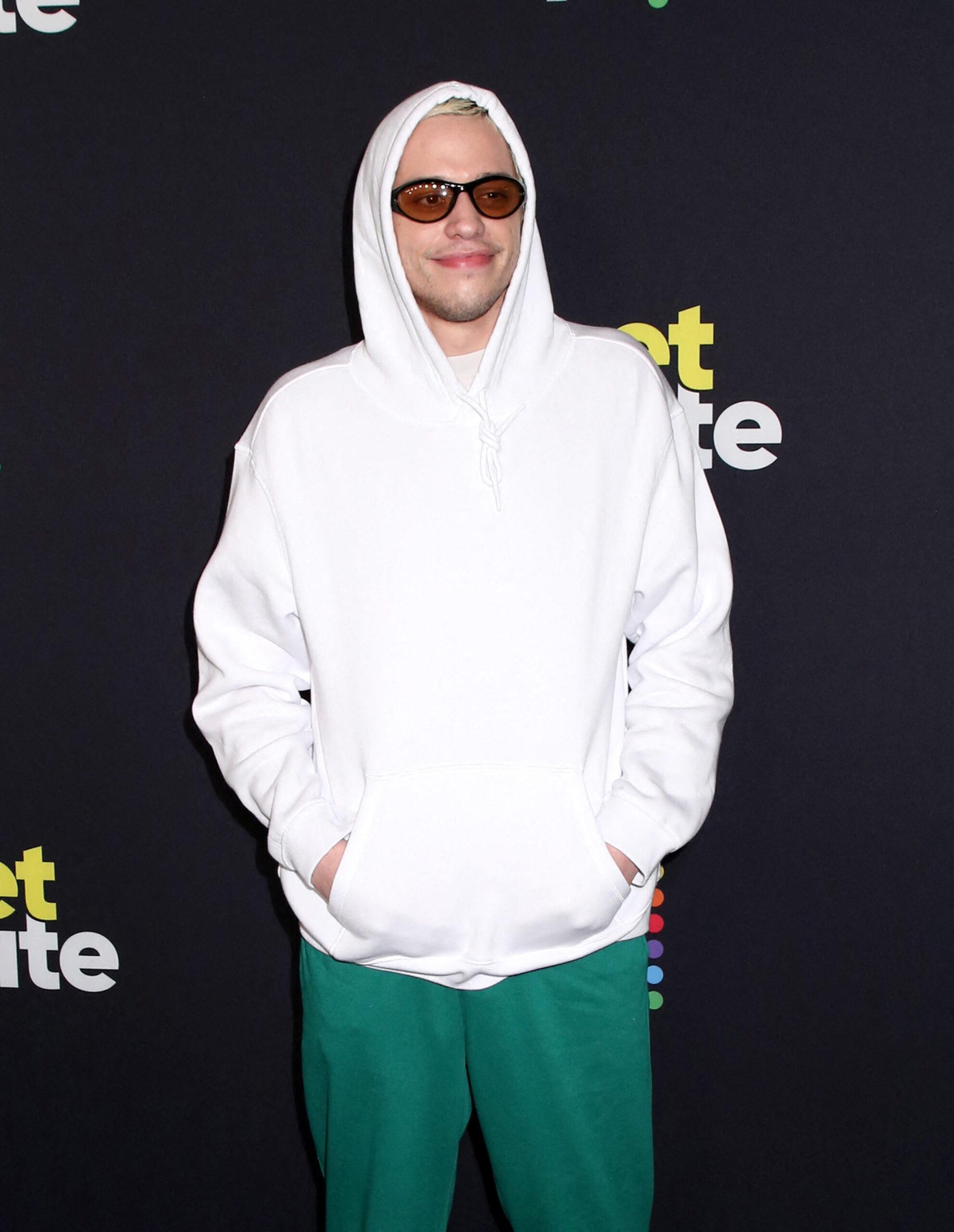 People immediately took to the comments section, laughing at Olympios's rant. "I'm dead," one fan commented as another chimed in, "Pete is already accepting this as his challenge to get Corrine now."
Another said, "Agree he always gave me the ick 🫠," while one fan said, "Allegedly… it has something to do with what's in his pants."
Others said things such "This is why I think he legitimately sold his soul to the devil," and "I agree!!! I don't f**king get it 🤦‍♂️".
One fan said, "He ain't pull her yet, but when he does, I know the world is coming to an end. "