Kim Kardashian has reportedly been dating an NFL football player who is over a decade younger than her.
This has sparked interest and multiple conspiracy theories given her extensive dating history and her previous involvement with other football players, including Reggie Bush and Dallas Cowboys football player Miles Austin. 
Social Media Users Bring Up The 'Kardashian Curse' Amid Dating Rumors Between Kim & Odell Beckham Jr.
There have been rumors suggesting that Kardashian has been dating Odell Beckham Jr. for several weeks. On Tuesday, a source confirmed to PEOPLE that the reality star and NFL player are indeed "hanging out," adding more fuel to the ongoing speculation about their relationship.
Other sources have suggested that Beckham Jr. and his long-time girlfriend, Lauren Wood, have ended their relationship. These reports have not only added to the intrigue surrounding the football wide receiver's dating life, but it has also caused onlookers to share their theories, especially about the alleged Kardashian curse.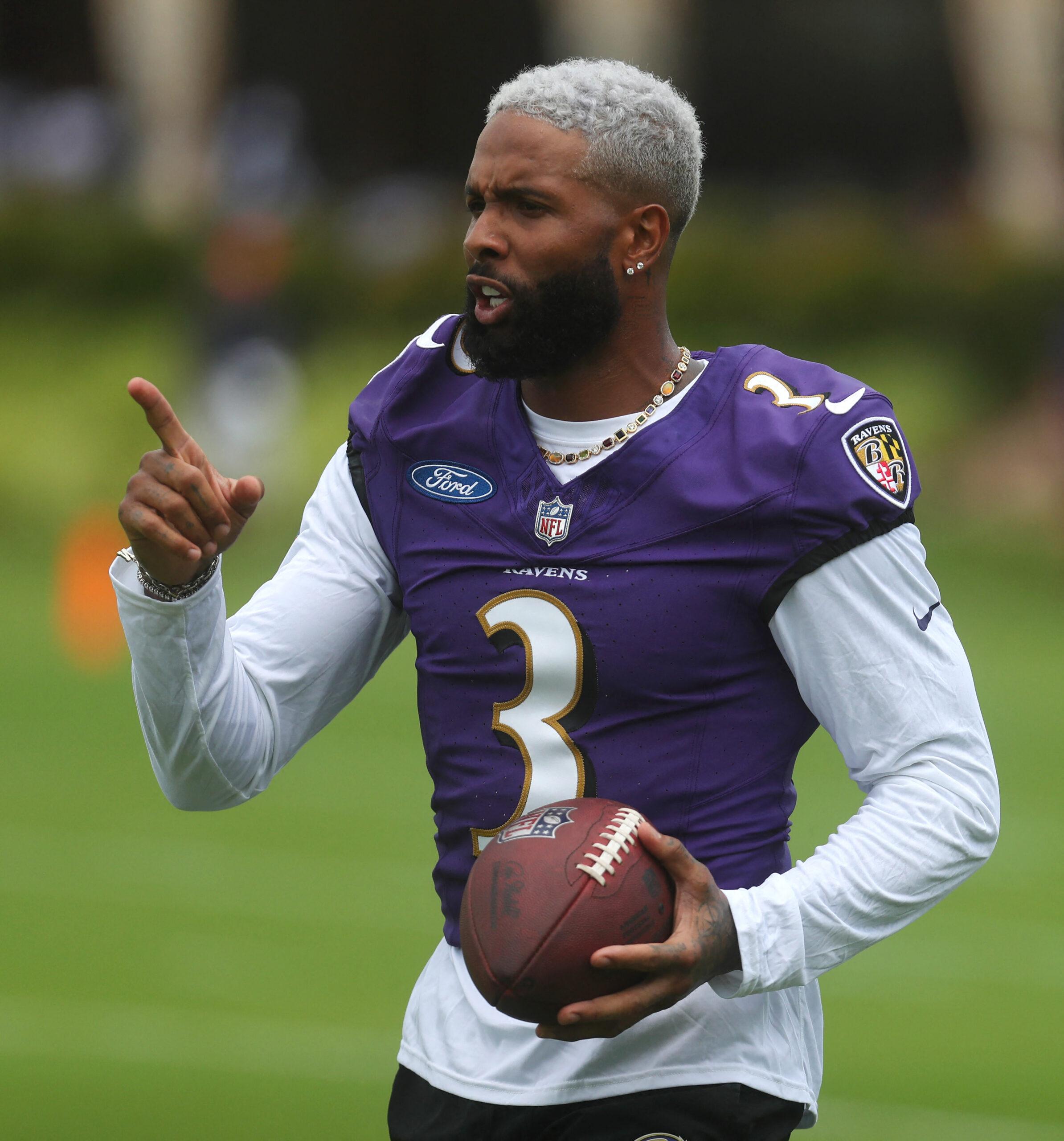 Leading the pack was WorldStarHipHop founder Alex Schubert, who stated via X — formerly known as Twitter, "Kim Kardashian is reportedly dating Odell Beckham Jr. Apparently when you're only famous for being famous, you can date whoever you want, including Kim Kardashian." 
"I'm all here for O'dell Beckham and Kim kardashian dating🤷🏻‍♀️😂," a netizen wrote, as another simply warned Beckham Jr., "Dude..run far & fast..this family will ruin your career!"
A fourth X user claimed, "Pete Davidson In recovery from ketamine, had beef with kanye whilst dating Kim Kardashian all in such a short space of time…. Man's in a ever lasting K hole. #Kkk." 
A fifth person asked if Kardashian "has ever tried dating someone not famous?," adding that "This 💩 is getting out of hand." "I need any Kardashian as far away as possible from Odell Beckham Jr.," a sixth cybercitizen warned, and a seventh noted, "Makes a lot more sense on why he got hurt Sunday now."
"His career is officially over now… he will be cursed," yet another observer pointed out, and this person expressed, "No wonder he's injured."
The 'PAW Patrol' Screen Star Has Had Her Fair Share Of Well-Known Men
Amid the controversy surrounding her romance with her alleged man, PEOPLE reported that Kardashian's love life has been extensively documented since the debut of "Keeping Up with the Kardashians" in the early 2000s.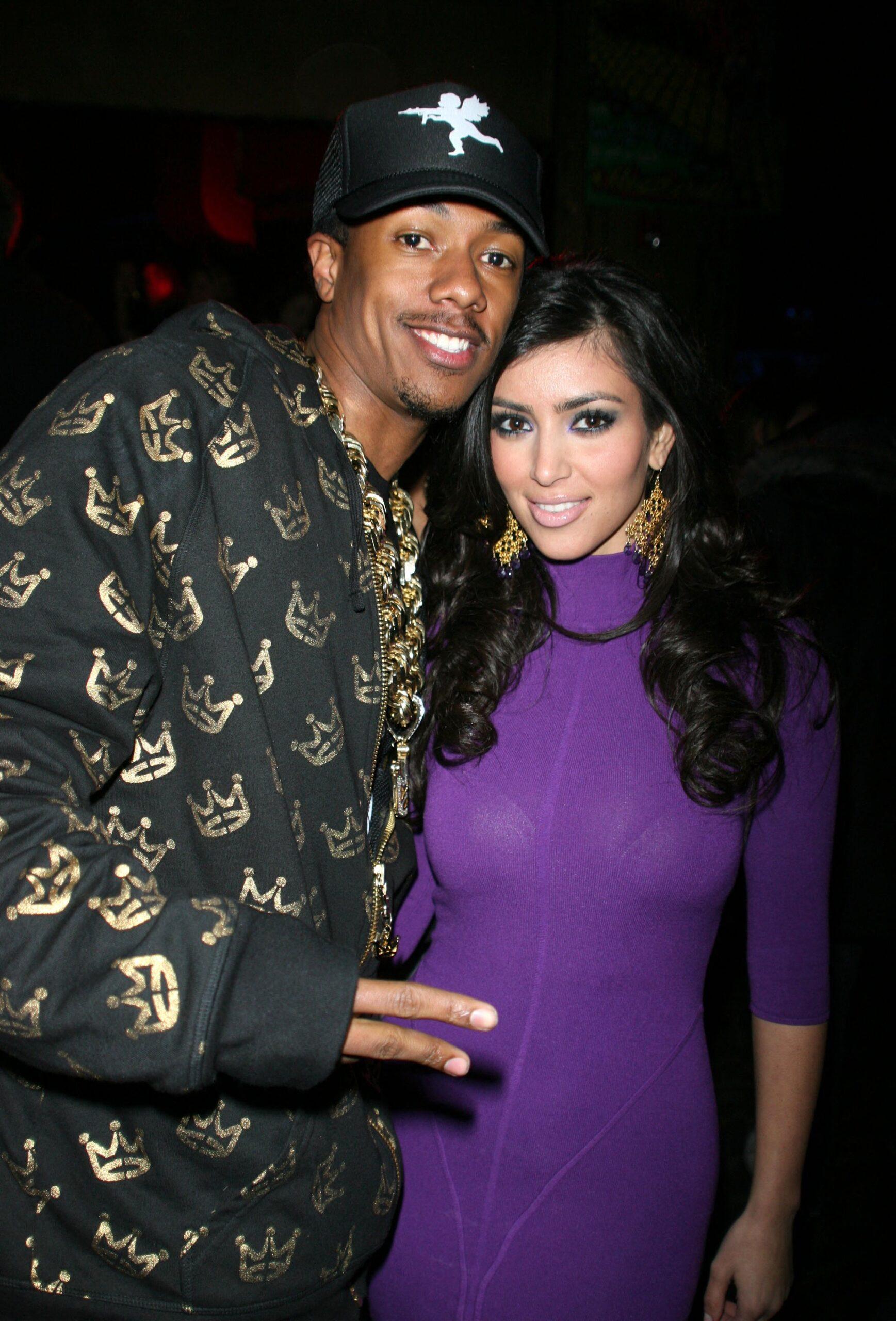 The mother of four's first marriage had happened when she was 19, despite the significant ten-year age difference between her and music producer Damon Thomas. The duo, who were married for three years, filed for divorce in 2003 with Kardashian later admitting that the union happened during a "wild phase" in her life.
The claims, especially the one of her using ecstasy during their marriage, were disputed by Thomas who referred to their relationship as "young love." After the marriage collapsed, Kardashian started dating musician Ray J after meeting him while working as a stylist for his sister Brandy.
They were in a relationship for three years, during which they made a private sex tape that gained significant attention and catapulted the 42-year-old into the spotlight after its 2007 leak.
Prior to the end of the relationship in 2006, the media personality had crossed paths with multihyphenate star Nick Cannon while working as a stylist on the set of "Moesha." Although she began dating the "Wild 'n' Out" star in late 2006, they soon went their separate ways in 2007.
Later that year, she became romantically involved with Bush, with their affair getting documented on "KUWTK." Despite Kardashian thinking the football player might be "the one," the time they spent apart resulted in the death of their romance in 2010. 
Before the end of 2010, the businesswoman had dated three more men — Austin, bodyguard Shengo Deane, and model Gabriel Aubry. By December of the same year, she had caught Kris Humphries' eye and they got engaged six months later.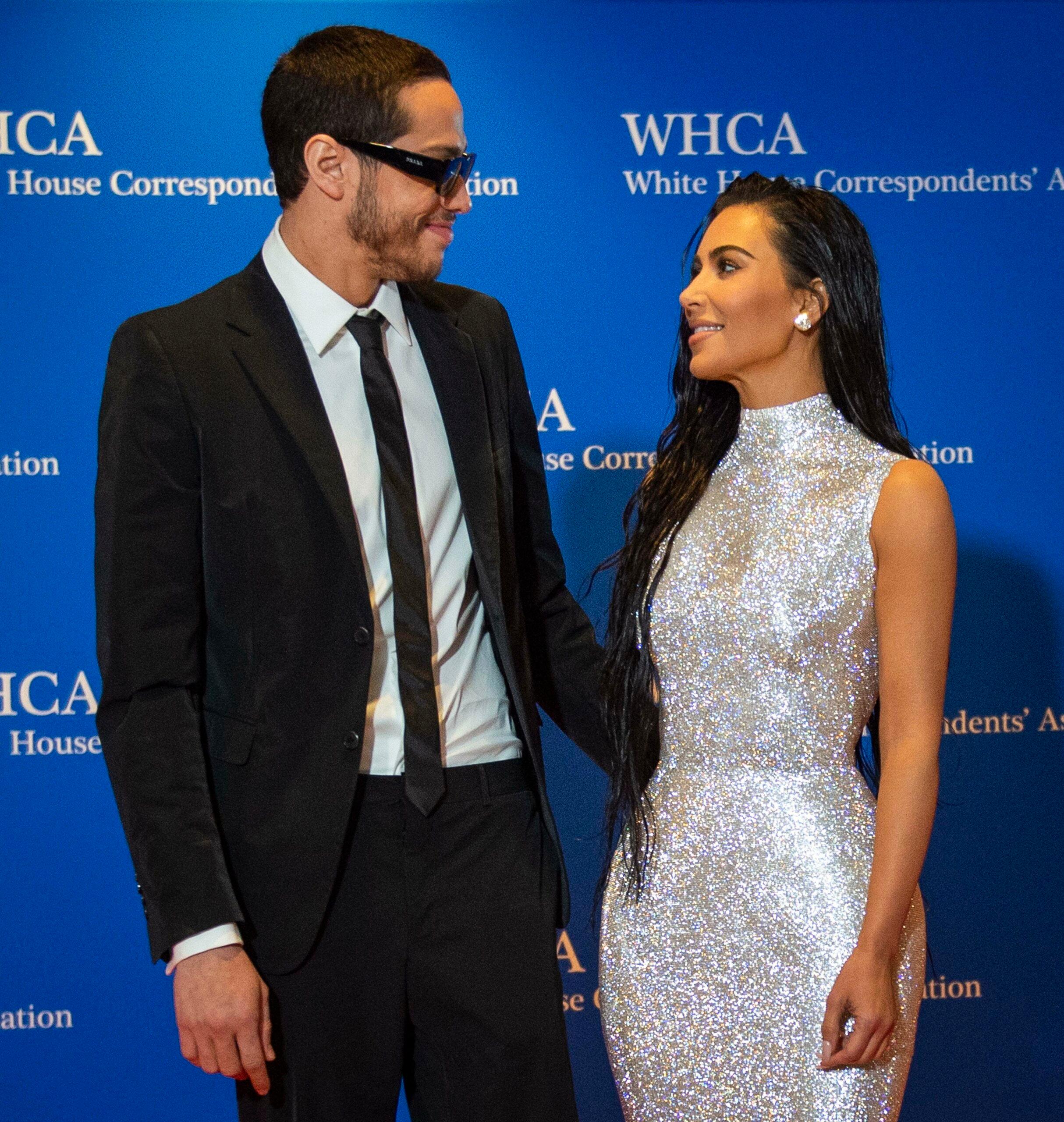 Kardashian and Humphries tied the knot in an elaborate star-studded ceremony at a private home in Montecito, California in August 2011. 72 days later, the "Disaster Movie" actress filed for divorce, citing "irreconcilable differences."
Following her split from the basketball player, the SKIMS founder accepted Kanye West's longstanding admiration for her. Towards the end of 2012, the Los Angeles beauty and the rapper announced that they were expecting their first child. 
Their daughter, North, was born in June 2013; and in October of the same year, West proposed. Then, in May 2014, they celebrated their wedding at Forte di Belvedere in Florence, Italy. 
Over the course of their union, they welcomed three more kids — Saint, Chicago, and Psalm. Unfortunately, the marriage began taking a downturn in 2020 after West announced his presidential campaign and disclosed some deeply intimate details about their family.
In February 2021, the "Kardashian Konfidential" co-author filed for divorce. Following their split, Kardashian and West's relationship has remained tumultuous.
Things became even worse when the "Dollhouse" co-writer began dating Pete Davidson, which led to West posting threatening videos aimed at Davidson and expressing disapproval of their relationship on social media. "The Kardashians" star and the 29-year-old comedian have since broken up and fans are rooting for the latter to commence dating Brittany Spears.